Fresh off the Season 2 of the FNCS, and with a delay to the start of the new season Epic have announced a new competition to tide us over until the next FNCS proper - and this one has a bit of a twist.
The FNCS Invitational will bring together the highest performing players from last season's FNCS plus 100 players directly invited by Epic.
Those who fall out this category have another chance of participating with the Open Qualifier round giving a further 100 players from each region the chance to compete.
The event is a Solo competition and will run for three weeks. The best performing players from each week will advance to the final.
The Open Qualifier kicks off on the 2nd May with the main event starting on Saturday, 9th May.
Format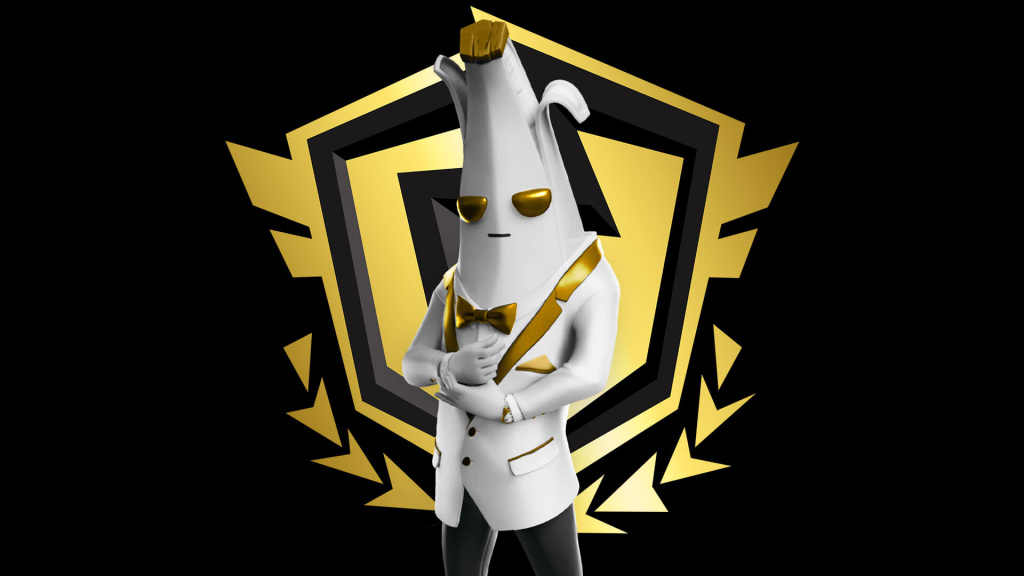 (Credit: Epic Games)
The FNCS Invitational is quite unlike any event in competitive Fortnite history. 600 of the best players from each region will enter Week 1 of the competition, then 300 in Week 2, before finally just 100 players in the Week 3 Grand Finals.
The 600 players are selected based on these criteria:
All Regions: Top 100 players from Chapter 2; Season 2 FNCS Finals PC
All Regions: Top 100 players from Chapter 2; Season 2 FNCS Finals Console/Mobile
All Regions: Top 100 players from Chapter 2; Season 1 FNCS Finals
All Regions: Top 100 players from Season X FNCS Finals
All Regions: Up to 100 players for direct invites (at the sole discretion of Epic)
All Regions: 100 players from the Open Qualifiers.
Each stage of the competition will be played over two sessions - to be held on Saturday and Sunday of each week.
Week 1 and 2 will feature two sessions of three hours where players can play approximately 10 games.
Week 3 - the Grand Finals - will be played across two sessions of three hours, but with a maximum of 6 games to be played.
There will be separate competitions for each region and for each platform.
The FNCS Invitational features a brand new scoring format that will favour placement above all else.
Scoring System
Victory Royale: 33 Points
2nd: 26 Points
3rd: 22 Points
4th: 19 Points
5th: 17 Points
6th: 16 Points
7th: 15 Points
8th: 14 Points
9th: 13 Points
10th: 12 Points
11th - 15th: 9 Points
16th - 20th: 7 Points
21st - 30th: 5 Points
31st - 40th: 3 Points
41st - 50th: 2 Points
51st - 75th: 1 Point
Each Elimination: 4 Points
Schedule
Open Qualifiers: May 1-3
Week 1: May 8-10
Week 2: May 15-17
Reboot Round: May 22
Grand Finals: May 22-24
Prize Pool
The total prize pool for the FNCS Invitational will be $2 million in total, which will be split among the top-placing competitors.
There will be prizes for each of the weeks, increasing until the Grand Final.
EU Grand Final
Rank Prize
1st $120,000
2nd $95,000
3rd $70,000
4th $60,000
5th $50,000
6th $40,000
7th $30,000
8th $22,000
9th $14,000
10th $7,000
11th-15th $3,000
16th-20th $2,000
21st-30th $1,800
31th-40th $1,400
41st - 50th $1,000
51st-100th $500
NA East
Rank Prize
1st $100,000
2nd $56,000
3rd $40,000
4th $35,000
5th $30,000
6th $23,000
7th $16,000
8th $12,500
9th $8,000
10th $4,000
11th-15th $1,500
16th-20th $1,000
21st-30th $700
31th-40th $600
41st - 50th $500
51st-100th $400
The complete prize pool distribution for all the regions can be found on the FNCS Invitational rule book.
FNCS Invitational: How To Watch
Epic has no plans to do an official broadcast so that means watching it from your favourite streamers point of view or you could decide to watch it from the Practice Servier Twitch channel which is usually cast by Ballatw and MonsterDFace and does a tremendous job bringing together the different streams.
We have also embedded that channel below and also provided a list of our favourite players from each region.
EU:
NAE:
NAW: