YouTube content creator and Fortnite pro, Takened (otherwise known as TakenedTV) finally admitted that he was banned by Epic Games for downloading cheats. In a video posted on 20th September, Takened apologized to his fans and explained the sequence of events that led to his ban. The former Fortnite pro indicated that he felt stressed out from school work and was depressed after failing to qualify for Fortnite Champion Series (FNCS). This ultimately led him to want to cheat in the Solo Cash Cup, after he already decided that he would eventually quit the game altogether anyway.
Fornite pro, TakenedTV, banned for cheating
"I decided to download cheats because I was like 'f*** it, why not and if I get banned, I get banned. I'm gonna quit anyways.' So on the day I cheated, I downloaded the cheats and got banned before I could even play the game; before I could even log in to the game," he said.
This was later confirmed by FNBRUnreleased via Twitter, who said that Sundown, the Associate Creator Marketing Manager at Epic Games, liaised directly with the Anti-Cheat team to check whether Takened was cheating. They subsequently confirmed that the former Fornite pro was permanantly banned for download cheats on his computer.
Making this tweet since I'm finally allowed to talk about it, but @TakenedTV was in fact banned for downloading cheats on his computer. When Sundown asked the Anti-Cheat team to check if he was cheating, they confirmed he was in fact cheating and they turned his ban into a perm.

— FNBRUnreleased (@FNBRUnreleased) September 19, 2021
In a TwitLonger, Takened explained that the main reason he wanted to quit was related to his academic commitments, citing: "I have to do my college applications and I have a lot of school work."
He further added that he barely played the game and his views and subscriber counts were stagnating. This prompted him to cheat, given that the game was not benefitting him in any way."I was [in] a stable area where the views would stay the same and nothing was changing. I would not place with Jerian and I was stress playing the f***king game cuz I hate it," Takened said.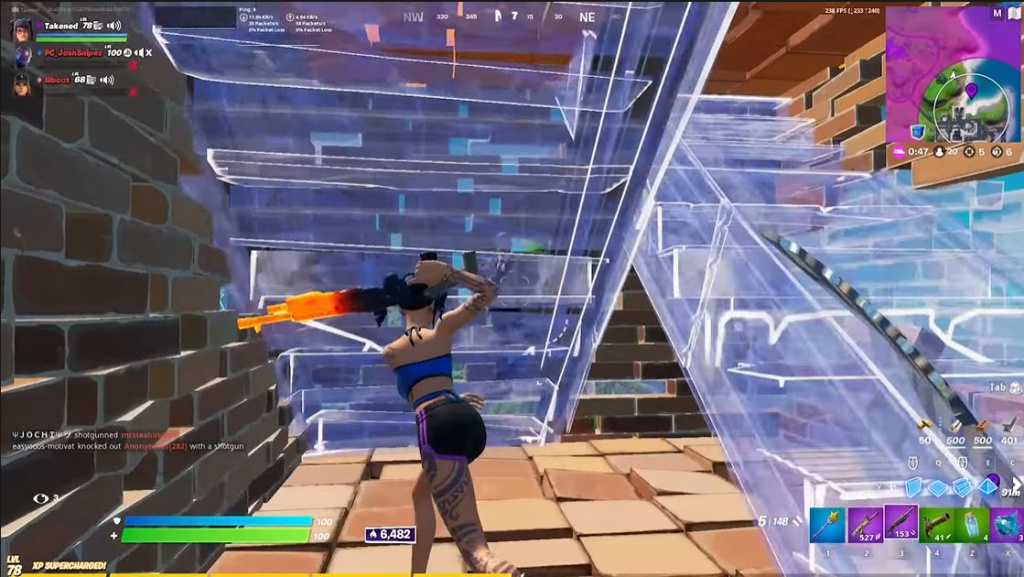 He continued to explain that after he got banned, he decided to return by using an alternative account. "Epic never banned me again so I took advantage of it and started posting videos and streaming 3-5 times a week and making as much money as I could before college started," the former Fornite pro admitted. Takened continued by adding: "I kept on taking advantage to the point where Jerian got mad and decided to shut me down."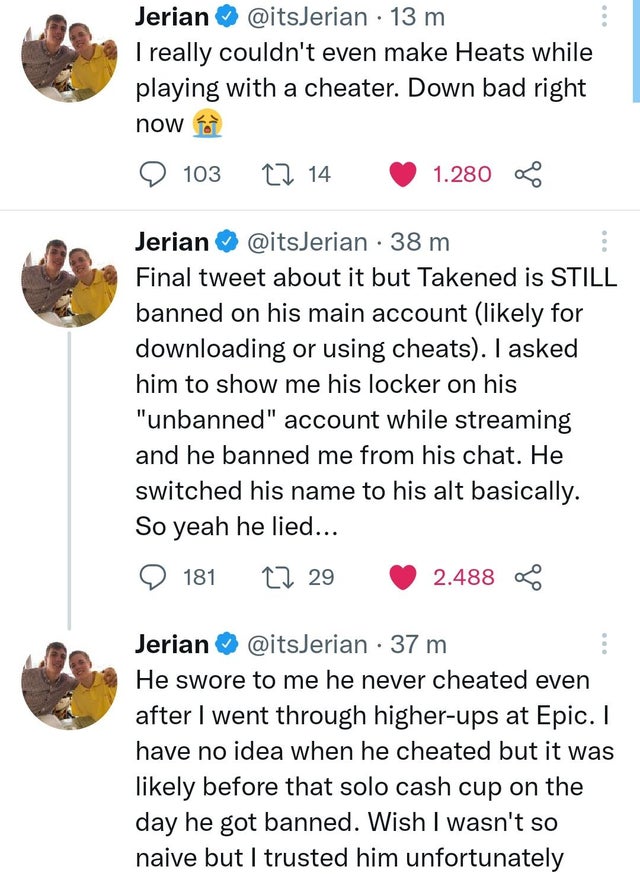 Takened said that he knew the day would come regarding everybody learning the truth and apologized to fans who may have lost respect for him. " I understand cheating is wrong and I'm sorry [...] I won't be active for a while and I just hope you guys will someday forgive me for my actions," Takened concluded.
Takened has since deactivated his Twitter and Twitch accounts.
Is TakenedTV joining NRG?
Despite the controversial nature of Takened's departure, there is some speculation that his future as a content creator is still looking bright. In a Twitter post, Takened announced that he would be joining the esports organisation, NRG. So is this true?
we good 💀

— NRG (@NRGgg) September 19, 2021
According to NRG's response, it doesn't appear to be true but we can't be too sure at this point since either party could be capping.
What are your thoughts? Do you think Takened will be joining NRG? Let us know by sharing your comments with us on Twitter.
Looking for more Fortnite news? Check out our dedicated section for everything Fortnite, from news to leaks, guides, drama, and more.
Feature image courtesy of YouTube / Takenedtv & Twitter / Jerian
---
For more Fortnite news be sure to check out our dedicated section, or some of our Guides & Tutorials, just below:
Fortnite Guides - All Fortnite Redeem Codes | When Does Fortnite Chapter 3 Season 5 Start?|All Fortnite Twitch Drop Rewards| How To Make Your Own Fortnite Skin |
Fortnite Events - Fortnite Winterfest 2022 | 
The Best Fortnite Creative Codes - Best Edit Course Codes|Best Prop Hunt Codes|Best Zombie Map Codes
Featured image courtesy of Epic Games.