Two iconic challengers from Street Fighter II are about to come to Fortnite, as Cammy and Guile will join the battle royale after Epic Games teased the debut of more characters from this franchise, during Street Fighter V's Summer Update showcase.
As part of the arrival of these two legendary fighters, Epic has announced a brand new cup tournament to celebrate this moment, as well as giving an opportunity for Fortnite players to flex their skills in the arena in the Cammy Cup.
Fortnite Cammy Cup: How to join
Fortnite's Cammy Cup will be restricted to only duos, while all participants must be ranked in the Arena. According to their current rank, players will be divided in different lobbies to maintain balance at all matches.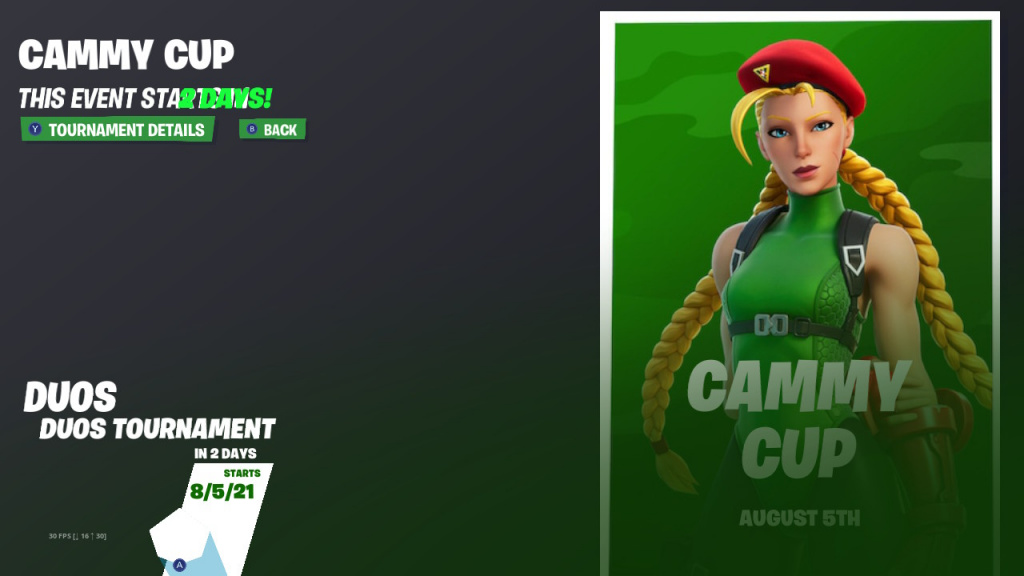 Eligible players include any player that is aged 13 years or older. If a player is under 18 years then they will need to have permission from a parent or legal guardian.
Only players with Epic accounts levelled thirty or above will be eligible to compete, and must also have Two-Factor Authentication ("2FA") enabled on their Epic account and their account must be in good standing.
As always, the following regions will not be permitted to play: Cuba, Iran, Iraq, North Korea, Somalia, Sudan, Syria, Turkey and Zimbabwe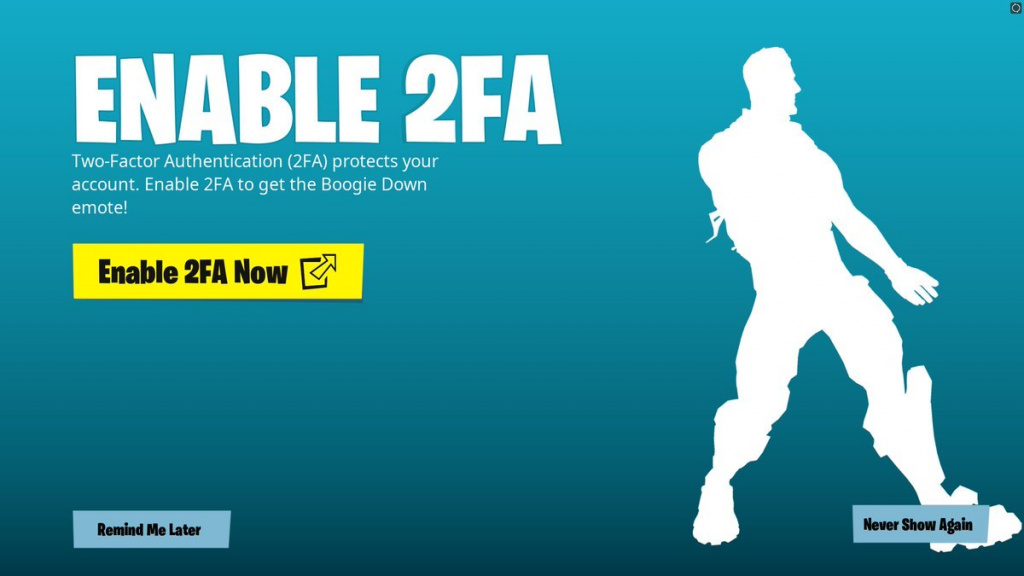 Once the tournament becomes active, you will be able to register in-game.
Fortnite Cammy Cup: Format and scoring
The Cammy Cup will run for a three-hour window and players will have the opportunity to complete ten duo's matches in that time period.
This tournament will work the same as most tournaments, in which players with the most points accumulated across all viable matches they play are given the rewards. The list below details the Scoring System for each match.
Victory Royale: 42 Points
2nd: 36 Points
3rd: 32 Points
4th: 30 Points
5th: 29 Points
6th: 28 Points
7th: 27 Points
8th: 26 Points
9th: 25 Points
10th: 24 Points
11th: 23 Points
12th: 22 Points
13th: 21 Points
14th: 20 Points
15th: 19 Points
16th: 18 Points
17th: 17 Points
18th: 16 Points
19th: 15 Points
20th: 14 Points
21st: 13 Points
22nd: 12 Points
23rd: 11 Points
24th: 10 Points
25th-29th: 9 Points
30th-34th: 6 Points
35th-39th: 3 Points
40th-44th: 2 Points
45th-50th: 1 Point
Each Elimination made by any of the players in the team will award 1 Point.
Fortnite Cammy Cup: Prizes and schedule
Duos who manage to reach the following placements listed below will receive the "Cammy" In-Game Cosmetic Outfit and Back Bling as per the official tournament rewards. All gamers who participate and earn at least eight points will also receive the "Round Two'' Loading Screen.
Europe: 1st - 2,625th
NA East: 1st - 1,375th
NA West and Brazil: 1st - 750th
Asia, Oceania and Middle East: 1st - 250th
This event will be hosted in one round on 5th August, 2021. At the moment, there is no information as to when the event runs on this date other than that all regions will be hosted at the same time.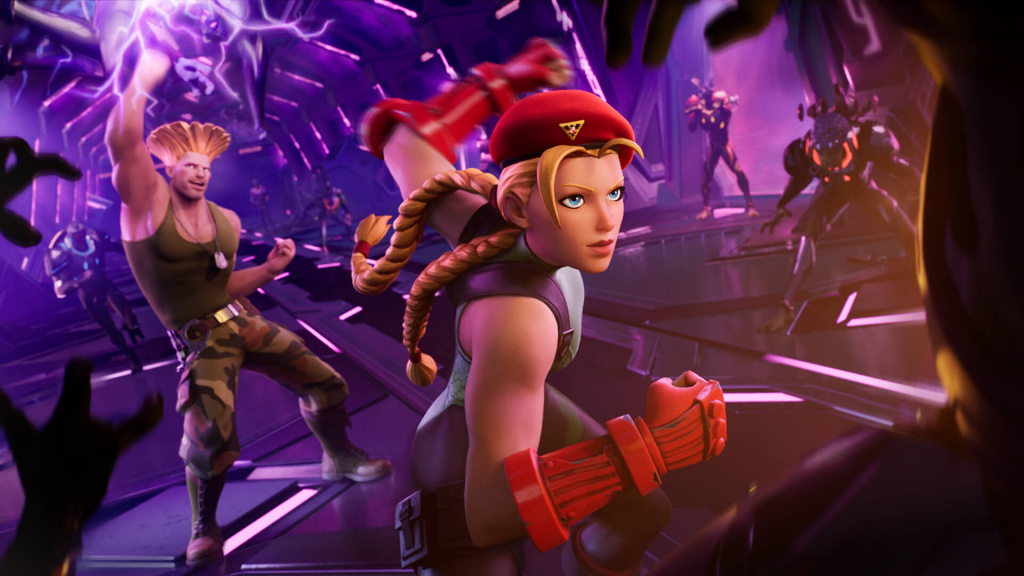 You can find the full ruleset of the Cammy Cup in Fortnite's website.
And remember, if you don't manage to finish at any of the placements above, don't worry, as both skins will be available in the in-game store on 7th August, 2021 at 8 pm ET (1 am BST).
For more on all things Fortnite, check out our dedicated section filled with news, guides, and tier lists.
---
For more Fortnite news be sure to check out our dedicated section, or some of our Guides & Tutorials, just below:
Fortnite Guides - All Fortnite Redeem Codes | When Does Fortnite Chapter 3 Season 5 Start?|All Fortnite Twitch Drop Rewards| How To Make Your Own Fortnite Skin |
Fortnite Events - Fortnite Winterfest 2022 | 
The Best Fortnite Creative Codes - Best Edit Course Codes|Best Prop Hunt Codes|Best Zombie Map Codes
Featured image courtesy of Epic Games.