Liverpool, one of the most successful teams in Europe, had to wait 30 years to finally lift another League title, doing so while dominating the Premier League, earning the trophy with virtually no competition as they would end the season with 99 points, 18 more than runner-ups Manchester City.
As they've built back their reputation of being a club accustomed to winning, the Reds' captain, Jordan Henderson, has developed a peculiar style of lifting trophies, commonly referred to by fans as the "Hendo Shuffle."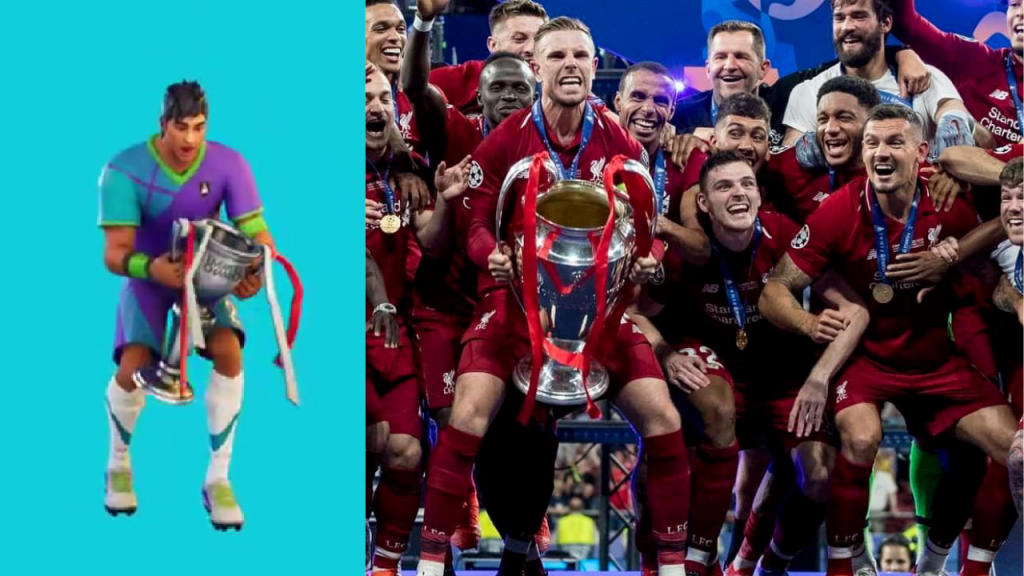 (Photo: Epic/Getty Images)
Such an iconic method, which includes shuffling the trophy close to the ground before lifting it up as high as possible, has now been immortalised by Fortnite in the form of a special emote.
"You'll Never Walk Alone. Celebrate greatness and grab the Raise the Cup Emote in the Item Shop now," the official Fortnite account tweeted out.
On top of the actual celebration making its way to Epic's battle royale, the famous Liverpool anthem, You'll Never Walk Alone, can be heard in-game.
If you're keen to show off your new emote, we recommend you checkk out everything you need to know about the #FreeFortnite Cup, an open tournament that'll give participants the chance to win PCs, gaming consoles, and mobile devices.