Fortnite's Creative mode has proven to be a world full of possibilities for Epic Games in recent months, thanks to multiple events held in collaboration with different franchises, as well as exclusive content releases and tournaments honoring multiple streamers.
To further boost this game mode, the developers of the battle royale have announced a new special event, in which players will be able to try out new maps and win attractive rewards.
Fortnite Creative Mayhem: Details and Team Captains
Fortnite Creative Mayhem is a global competition based on the Creative mode of the battle royale, in which all interested players over 13 years of age, will face off against other participants in a time trial.
For this competition, players must choose from one of 96 featured content creators as Team Captains, being chosen from fourteen regions and countries around the world:
Australia: AussieAntics, Bordie, Chopstix, FuzionDroid, Lachlan, Loserfruit, Muselk, NovaOnFB
Brazil: Clebito, Dengoso, Derponce, Dihloucura, GabrielGF, Melany Lee, OiFrancine, Patriota
Egypt: B3shr, Estube Gaming
France: BlondiePeach, Cataleya, Dobby, Jeanfils, Pirastack, Unchained, Valouzz, Xewer
Germany: Amar, Butterfly Lea, Fixx, HeyStan, Lofty, Orangemorange, Standartskill, Syou
Italy: Bellix, CiccioGamer89, Martex, Piazz, Pow3rtv, Teknoyd96, TwoPlayers OneConsole, Xiuder
Kuwait: SirSan, xxYjYxx

(Picture: Epic Games)
Latin America: Blend freshon, C3jo, El Magnum, Emaster Sensei, Jorge Isaac, Kross Electroo, Raptor Gamer, Rotrex
Poland: Airnest, Ewron, Farell, Jacob, Manoyek, Rafa, Smarte, Szymek
Russia: Astrafemus, FlackJK, Litput, Macanaka, MendesHD, TerryDitrich, TiBlack, yalexer
Saudi Arabia: Bsh_cat, MoDY Al Asmr, ShongXbong, Special
South Korea: AimOAO, Baekho, NS Mango, Saper Dwight, Ulaggala, Walee, Wits, Won
Spain: Agustin51, Ampeterby7, Grefg, Hiper, Manucraft, Robleis, Rovi, Vicens
United States: Alixxa, HeadshotChick, HippieHabitat, Nate Hill, NickEh30, Sparkles_qt, Squatingdog, TypicalGamer
Note: You can only submit times to Team Captains located in the same region as the server you are playing in.
Fortnite Creative Mayhem: Format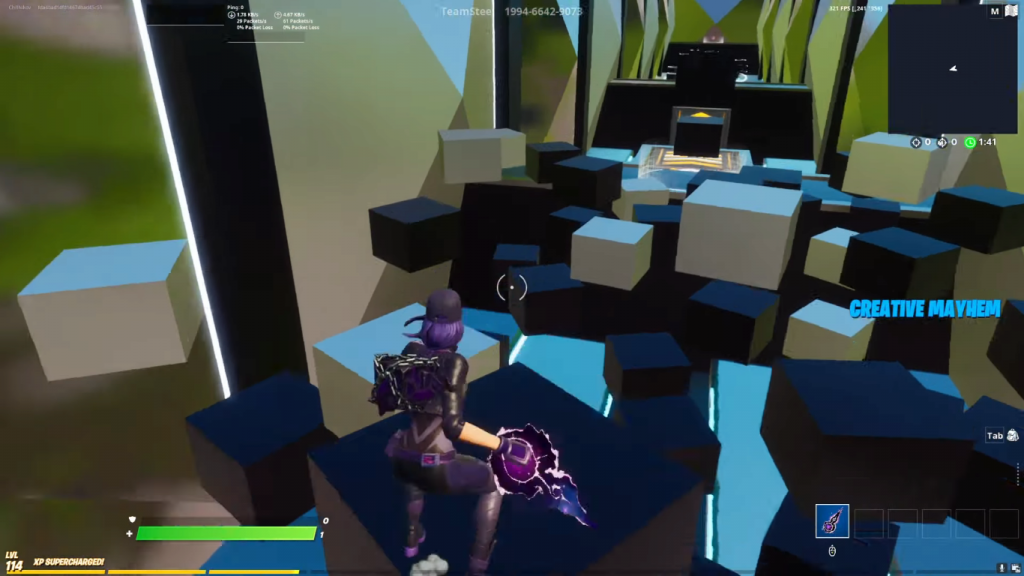 (Picture: Epic Games)
Once you have chosen a team captain, you must set your best time within the Creative Mayhem featured map, which you can find immediately upon entering Creative mode, or using the map code: 1994-6642-9073.
When you are inside the map, you will have to record all your attempts until you get your best possible time, which you will have to upload to YouTube and share through the form found on the event page, in order for the challenge administrators to verify the time you submit.
You can submit times as many times as you need, as long as the event is active and submissions are permitted.
Once the submissions close, the Participants who submit the top three scores on the Map will qualify to join a team led by their selected Team Captain. The teams in each region and country will be divided into groups of four, or will face each other for regions with less than eight teams.
The best teams will advance from the quarterfinals round to the semifinals. Those teams will compete against each other to determine which Team will compete on behalf of its region ("Regional Champion") in the Finals for the opportunity to be named the Creative Mayhem Champion.
Fortnite Creative Mayhem: Dates and Prizes
All participants who successfully registered in the Competition Site, will receive the "Golden Flopper" Graffiti Spray, while those who play at least thirty minutes in the specially-marked Creative Mayhem Regional Qualifier Map, will receive one the "Piranhas" Pickaxe.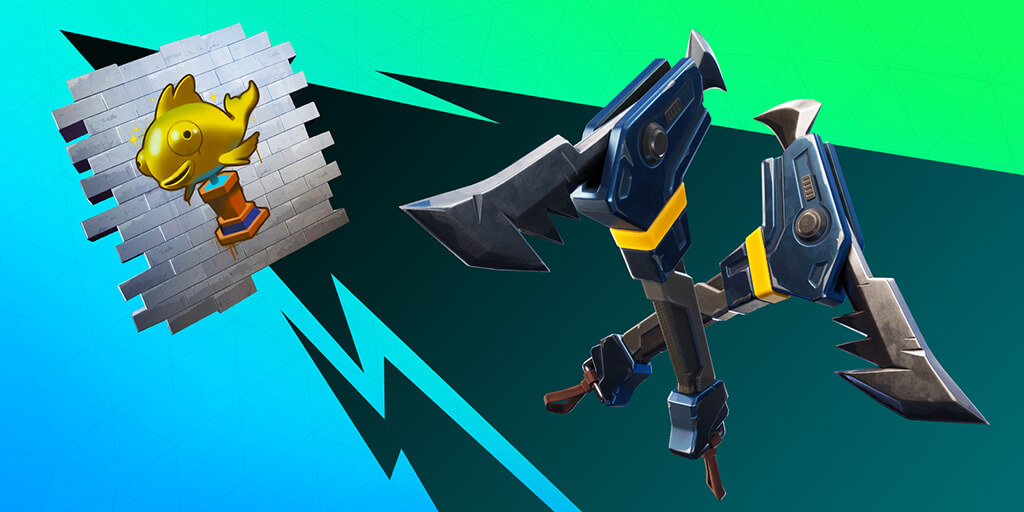 (Picture: Epic Games)
The top players and teams from each region who qualified for the last rounds will be able to win the following prizes:
Quarterfinals (for each Region)
1st Place and 2nd Place in Group A and Group B: $500 USD per person
3rd and 4th Place in Group A and Group B: $ 250 USD per person
Semi-Finals (for each Region)
1st Place: $ 1,000 USD per person
Finals (for Finals Teams only)
1st Place: $ 6,000 USD per person
2nd Place: $ 5,000 USD per person
3rd Place: $ 4,000 USD per person
4th - 6th Place: $ 3,000 USD per person
7th - 9th Place: $ 2,000 USD per person
10th - 12th Place: $ 1,000 USD per person
The Fortnite Creative Mayhem event will be active from 4th May at 9 am ET, while its submissions for the Team Selection Challenge will be available until 11th May at 9 am ET. The Finals will be held on 5th June.