Jordane "Jolavanille", a popular French Fortnite creator, has been banned from Twitch after streaming a movie on his channel.
The ban was first revealed by autobot Twitter account StreamerBans, and then by the streamer himself. It is his first ban.
Jolavanille revealed the reason for his ban in a series of tweets after the ban, in French he claimed that he would "never again in my life watch a movie on Twitch."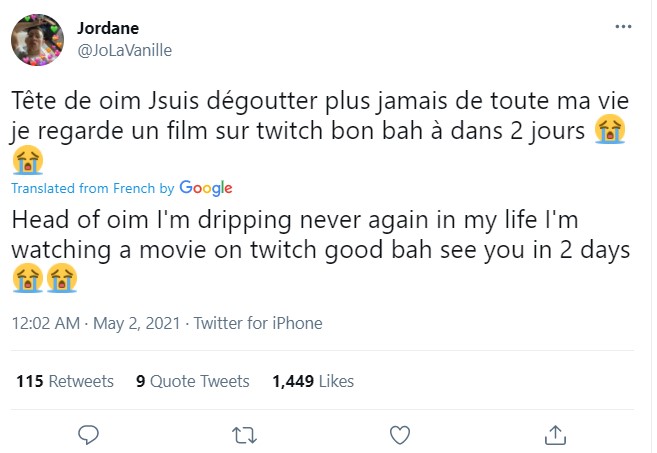 (Picture: Twitter/@JoLaVanille)
He also made reference to the hot tub meta, clearly feeling that, if not a double standard, then clearly Twitch have their priorities wrong.
Jolavanille, who only started his Twitch channel back in September of last year, has exploded in popularity in recent months. Currently sitting on 135,000 followers he regularly streams to over 20k viewers, and can often be seen playing with the good and the great of the pro French Fortnite community including Clément "Skite" Danglot and Emir "EMXXRR" Zengin.
With this being his first ban and for a relatively minor offence, it is highly likely Jolavanille will soon be able to return to his burgeoning career in content creation, and with a better understanding of copyright law.