With the Fortnite v16.50 update, developer Epic Games has released a new gifting feature, called Dynamic Gifting. This feature allows players to gift all bundles sold for V-Bucks via the Item Shop to a friend. Since there are some awesome new bundles leaked via the update files, you might want to familiarize yourself with how the Fortnite Dynamic Gifting feature works, and we've got you covered.
Fortnite Dynamic Gifting: How does it work?
Before the Fortnite v16.50 update, not all Bundles were eligible to be gifted to friends. This is due to a friend having one or more items of a particular bundle. 
With the brand-new Fortnite Dynamic Gifting feature, players can now gift their friends everything in a bundle except for the items which their friend already owns.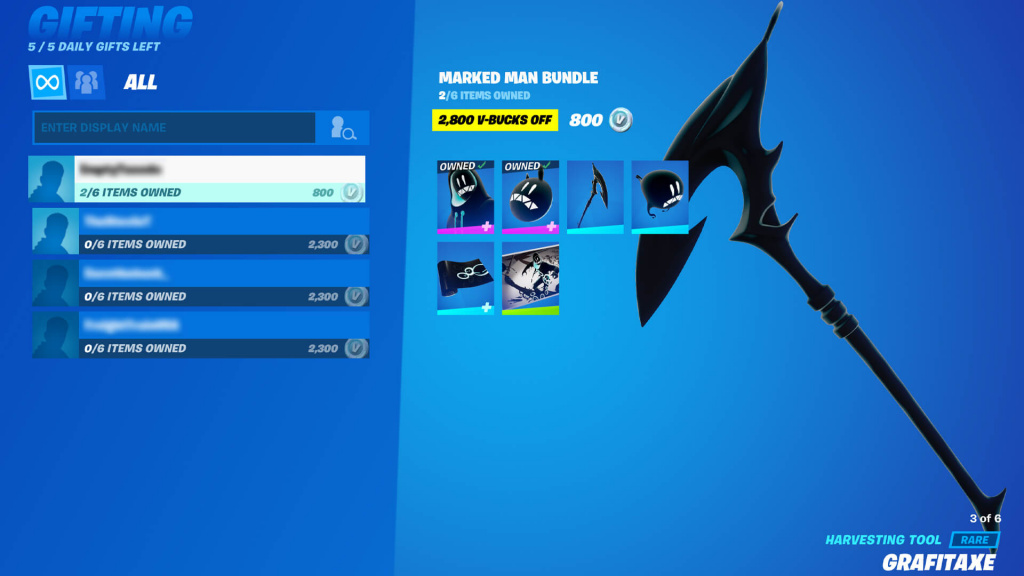 (Picture: Epic Games)
While purchasing a Fortnite bundle as a gift for a friend, you will now only pay for the specific items in a bundle that your friend doesn't already own.
This means the final V-Bucks price will be less than that of the full Bundle. 
Epic Games provided an explanation in a recent post with the image above attached to showcase how the Fortnite Dynamic Gifting feature works: "This Bundle includes an Outfit, Back Bling, Pickaxe, Glider, Wrap, and Loading Screen. As depicted in the image above, the selected friend owns some of these items but not others, so you can gift them the Bundle to send only the items they don't own."
Keep in mind that real money offers in the Fortnite item shop are still ineligible for gifting.
Check out our dedicated section for everything Fortnite, from news to leaks, guides, drama and more.