With Fortnite Chapter 2 Season 7 expected to release on 8th June, there are just two weeks left in the current season. This means things are going to start heating up relatively soon, and the Fortnite v16.50 update might just foreshadow things to come. While Epic Games doesn't release official notes anymore, we've got you covered with the unofficial Fortnite v16.50 patch notes, which include vaulted gun details, bug fixes and more. 
What's the Fortnite v16.50 release time?
The servers will go down in preparation for the update on 11th May 2021 at 08:00 UTC / 04:00 ET (09:00 for those in the UK).
(Picture: Epic Games)
Players should be able to download the Fortnite v16.50 update around this time. The exact release time for the update is currently unknown. However, we don't expect the server downtime to last more than three hours.
Fortnite v16.50 unvaulted gun
While we don't know for sure just yet which gun will be unvaulted in the Fortnite v16.50 update, there's a good chance it will be the Dual Pistols.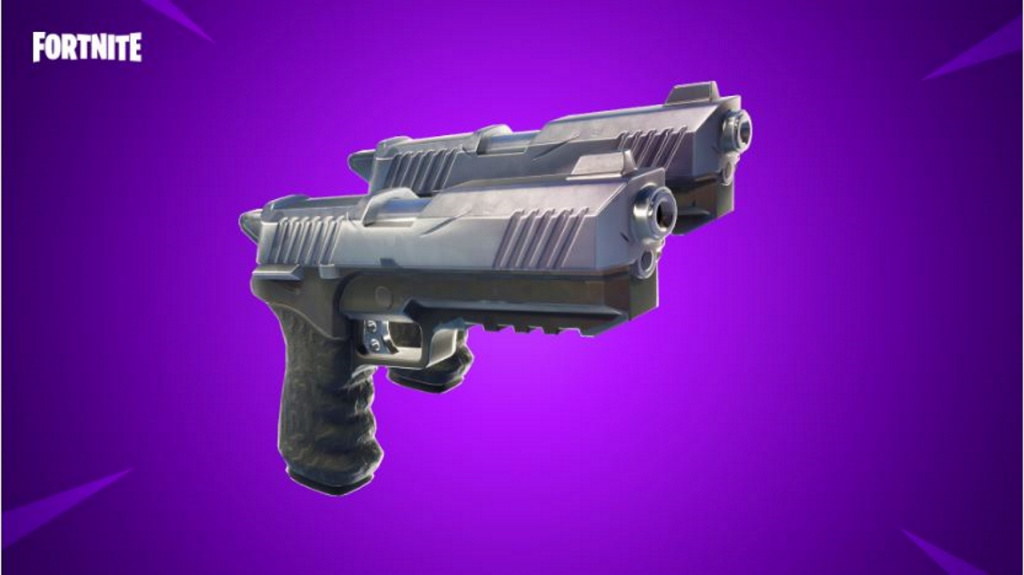 (Picture: Epic Games)
The reason for the Dual Pistols being the unvaulted weapon/gun in the Fortnite v16.50 update is that the Legendary quest of the week requires you to: "Deal damage with dual pistols (1500->7500)".
Fortnite Foreshadowing challenges
With the Fortnite v16.50 update, Foreshadowing challenges leading up to the end-of-season event have appeared.
The Foreshadowing challenges in Fortnite tasks players to repair telescopes, use a radio, place a warning sign, destroy TV sets and more. 
Stay tuned as we will provide you with guides to completing the Foreshadowing challenges via our dedicated Fortnite section soon.
Fortnite v16.50 patch notes
As always, our source of information regarding bug fixes in a new Fortnite update is the official Trello board, where Epic Games marks certain fixes with "Fixed in the next game update".
Further, Epic Games shared the following two lines regarding the update:
Survey and oversee larger spaces in Creative
Spend your Bars BIG in the next Wild Week starting June 3!
(Picture: Epic Games)
Below, you can find the official Fortnite v16.50 patch notes for bugs that have been fixed.
General fixes:
We're aware of an issue where player-built structures appear with a reduced visual state ("bubble-wrapped") in the PC Performance Mode alpha.
Friends you just added may wrongly appear offline in your friends list.
Players are unable to equip cape Back Blings on the Rachel Roth Style of the Rebirth Raven Outfit.
Battle Royale fixes:
When trying to move or rearrange your inventory while using a controller, moving left from the first weapon slot will skip the final weapon slot.
Creative fixes:
We're investigating an issue where the "Recent Islands" list does not update after entering an Island.
We're investigating an issue that is causing the ocean to appear invisible on the minimap.
If the player is in the Phone Booth during pregame's auto start countdown, the game won't start until the player exits the Phone Booth.
So there you have it, the unofficial Fortnite v16.50 patch notes. We will update this article once more information becomes available.
Check out our dedicated section for everything Fortnite, from news to leaks, guides, drama and more.
---
For more Fortnite news be sure to check out our dedicated section, or some of our Guides & Tutorials, just below:
Fortnite Guides - All Fortnite Redeem Codes | When Does Fortnite Chapter 3 Season 5 Start?|All Fortnite Twitch Drop Rewards| How To Make Your Own Fortnite Skin |
Fortnite Events - Fortnite Winterfest 2022 | 
The Best Fortnite Creative Codes - Best Edit Course Codes|Best Prop Hunt Codes|Best Zombie Map Codes
Featured image courtesy of Epic Games.