In the middle of July, a blunder from the Samsung Health app revealed a new Fortnite skin coming to the game, which fans have been calling the Galaxy Girl skin. Now, Epic Games and Samsung has revealed the Fortnite Galaxy Scout skin and wrap, which is a bit difficult to get.
Fortnite Galaxy Scout and wrap: How to get
First and foremost, don't expect to just log into Fortnite, or throw some V-Bucks around to get the Galaxy Scout skin. You will need to compete against others in order to claim the skin.
You need to compete in the Galaxy Cup to get the Fortnite Galaxy Scout skin and wrap. This means you need to play Fortnite on an Android device. Thankfully, the Galaxy Cup isn't just open to Samsung devices, but to all Android devices.
You will also need to have Two-Factor Authentication enabled on their Epic account. Then, you should head on over to the "compete" tab in Fortnite on your Andriod device and play in the Galaxy Cup on 25th and 26th July.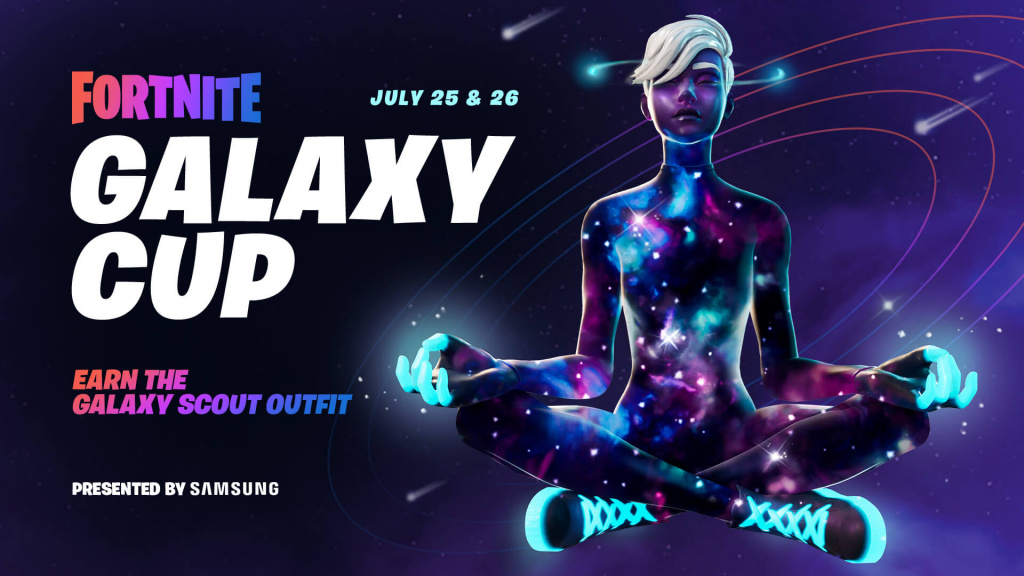 The beautiful Galaxy Scout skin (Picture: Samsung)
Sounds simple, login and play in the Fortnite Galaxy Cup. Well, things aren't exactly that simple. For the Star Scout Wrap, you will need to participate in a minimum of five matches. To get the Galaxy Scout skin, however, you will need to place in top spots in your region.
Galaxy Scout skin regional placement requirements:
Europe: Top 10,000  
NA-East: Top 7,500 
NA-West: Top 2,500 
Latin America: Top 2,500 
Asia: Top 1,250
Middle East: Top 1,250
Oceania: Top 1,250
This is for daily placements, so you have a chance on both 25th and 26th July to get the Galaxy Scout skin.
For those who can't participate in the Galaxy Cup, there's a glimmer of hope. On the official page for the cup, it is mentioned that the skin and accessories will be available in the item shop at a later date.
Iron Man VR, Black Manta in Fortnite & more (17.07.2020)