In middle November, the massive Twitch Rivals: GlitchCon event takes place. Before we get to the main event featuring unique twists in four esports titles, including Valorant, Fall Guys, League of Legends and Fortnite, there's a qualifying tournament taking place for the latter. We've already covered the Valorant Road to GlitchCon tournament, and now it is time to look at the Twitch Rivals: Road to GlitchCon ft. Fortnite tournament. Here's everything you need to know.
Prize pool
There's a total prize pool of 40,430.94 USD up for grabs in the Twitch Rivals: Road to GlitchCon ft. Fortnite tournament.
The top six teams will also qualify for the main Super Team Showdown event taking place in middle November.
The prize pool distribution is:
1st to 6th place - Advance to GlitchCon
7th to 16th place - $1,536.39 per Team
17th to 32nd place - $900.03 per Team
33rd to 64th place - $333.33 per Team
With the main event featuring a prize pool of $99,000, the goal of the Trio teams will definitely be to get to the top six places.
Format
The GlitchCon tournament series from Twitch Rivals is all about unique twists, and the Road to GlitchCon ft. Fortnite tournament is no different. 
Instead of your regular Fortnite matches, participants will compete Marvel LTM for their share of the prize pool.
An explanation of how the tournament works: "The 64 Trios will compete in a 6-round, round-robin-esque format in custom matchmaking games of Fortnite's Marvel LTM game mode. Teams will earn points based on their performance in each round.
"Points are raised 2x for Rounds 4 & 5, then once more to 3x for Round 6. The top 6 Trios will qualify to play in the same lobby as the Super Teams in the GlitchCon tournament."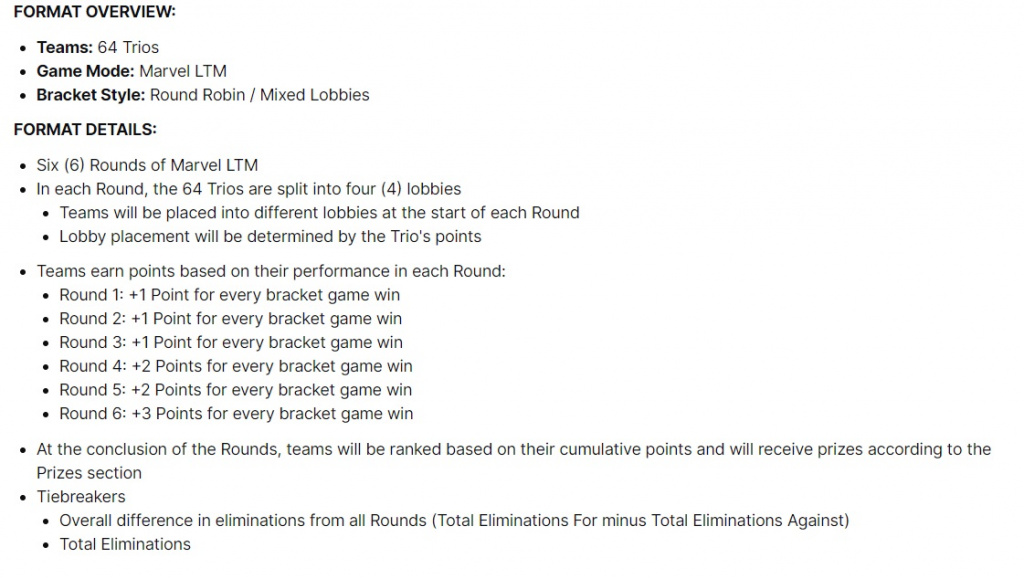 (Picture: Twitch Rivals)
Teams
At the time of writing, the players for the Twitch Rivals: Road to GlitchCon ft. Fortnite tournament has not been revealed.
The players will all be up-and-coming community creators, and it will be interesting to see who shows up, and who stands out in the Fortnite Marvel LTM.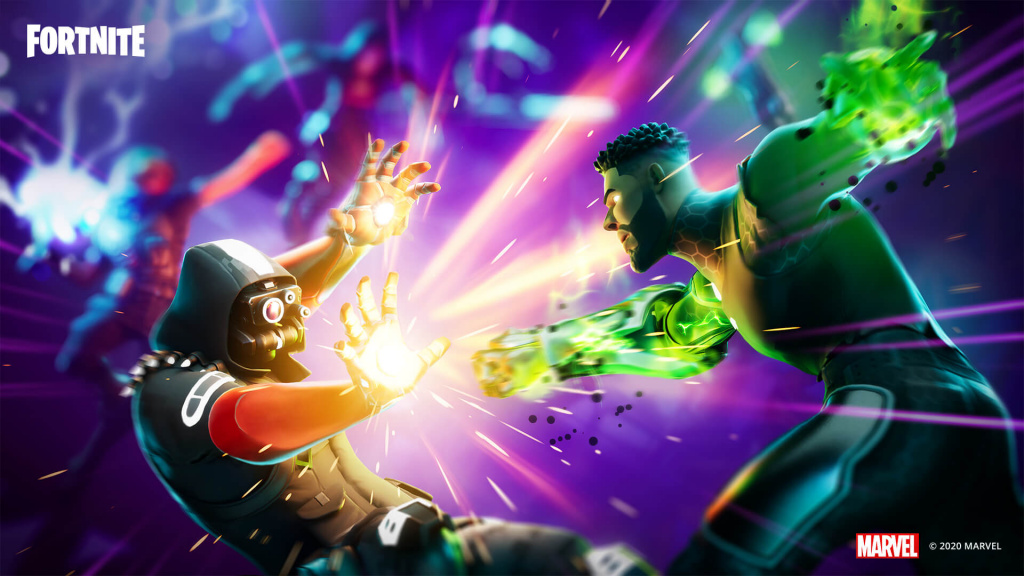 (Picture: Epic Games)
Schedule
The Road to GlitchCon ft. Fortnite tournament is a one-day event, which begins on 6th November at 21:00 UK time. 
The tournament is expected to run until 7th November at 02:00 UK time with a whole lot of Marvel LTM action in those five hours.
Road to GlitchCon ft. Fortnite: How to watch
You will be able to catch all the action from the Road to GlitchCon ft. Fortnite tournament on the official Twitch Rivals channel, which is embedded below.
You should also be able to watch streams from the players' perspective on their respective Twitch.tv channels.
---
For more Fortnite news be sure to check out our dedicated section, or some of our Guides & Tutorials, just below:
Fortnite Guides - All Fortnite Redeem Codes | When Does Fortnite Chapter 3 Season 5 Start?|All Fortnite Twitch Drop Rewards| How To Make Your Own Fortnite Skin |
Fortnite Events - Fortnite Winterfest 2022 | 
The Best Fortnite Creative Codes - Best Edit Course Codes|Best Prop Hunt Codes|Best Zombie Map Codes
Featured image courtesy of Epic Games.