Since the latest Fortnite update (v13.20) dropped, a Golden Mushroom has started spawning on the map. This is an extremely rare item, akin to the Mythic Goldfish, which means most players will never find it. If you simply can't go without finding the Golden Mushroom in Fortnite, then we've got you covered.
What is the Golden Mushroom?
The Golden Mushroom is an exceptionally rare Fortnite Battle Royale spawn. In fact, the item is so rare, it only has a 0.0001% spawn chance. 
When found, the Golden Mushroom gives the player 100 Shield. It can stack up to three times, but the chances of finding three Golden Mushrooms are simply near impossible.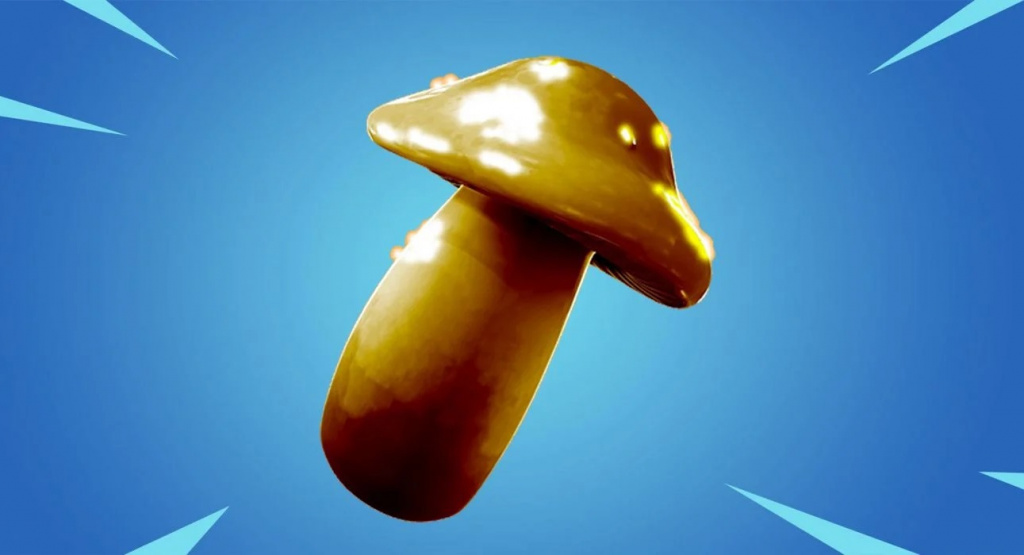 You will probably never find the Golden Mushroom via regular play (Picture: Epic Games)
This rare item doesn't spawn in food boxes either, which makes finding it even more difficult. It is, without a doubt, the rarest consumable item in Fortnite.
How to find Golden Mushroom in Fortnite
There are a few ways to find the Golden Mushroom in Fortnite. First up, the most difficult way is to jump into Battle Royale, and look anywhere either swampland or forestry is.
Check around trees, and in the water. Anywhere regular mushrooms spawn, really. With such a minuscule spawn rate, however, don't expect to find it any time soon.
Alternatively, you can jump into creative mode, and spawn hundreds, if not thousands of mushrooms until the Golden Mushroom finally graces your map with its presence. 
If you simply want to see the Golden Mushroom in the game, and don't want to go through the daunting process of finding it, you can visit YouTuber OrangeGuy's island. The island code is 0972-8666-3236.