The latest update just arrived in Fortnite, and there are a host of important changes to the game. It's been such an exciting start to Chapter 3, with the Winterfest promotion running throughout December, as well as a Hotfix v19.01 on 11th January that brought Tornadoes and Lightning to the island.
We now have the latest patch update, and there are some major features added to the title, including a versatile new item. Klomberries will be spawning, and various locations, and you can pick them to aid you en route to a victory royale.
Here's all the detailed information on Klomberries, including where to find them, how to feed Klombos, and stats.
Where to find Klomberries in Fortnite - Chapter 3 Season 1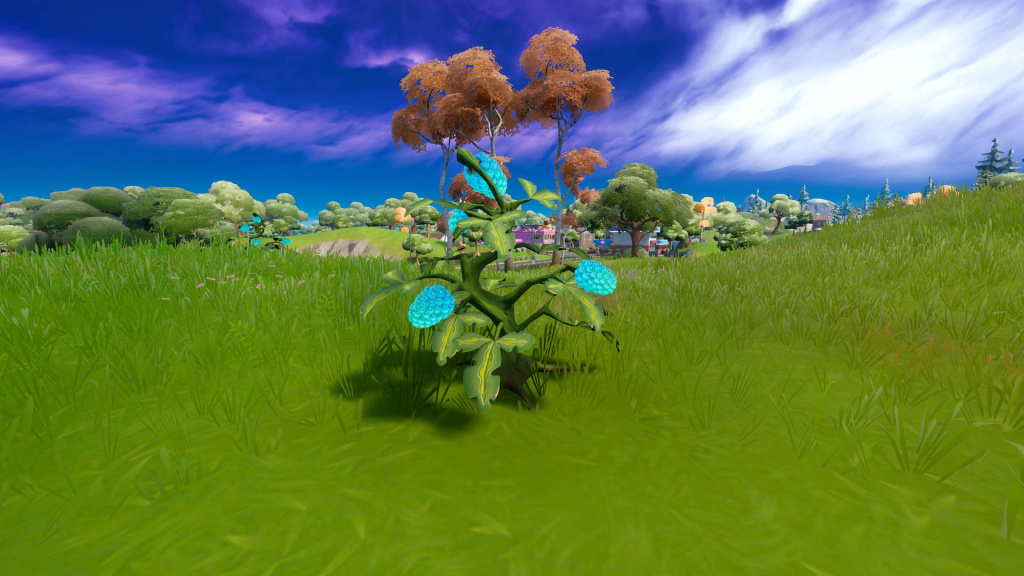 Klomberries can be found all throughout Fortnite island as they are a new plant item that can be gathered. Similar to Shield Mushrooms or Apples, you will come across patches of Klomberries in various map locations.
For the easiest access to plentiful Klomberries, head over to the nearest body of water on your map as they seem to spawn plentifully along the rivers. Outside of that, the Klomberries are very much a random spawn, meaning they will crop up in various places from match to match.
With no guaranteed location of Klomberries, it's certainly worth grabbing a few whenever you see the glowing bush, as you'll need them to complete some of the new challenges.
Klomberry item stats - How to use Klomberries in Fortnite
Klomberries can be used in multiple ways, both to heal yourself and feed others. Players can carry up to (15) Klomberries at once, and can also share them with friends.
A Klomberry will restore up to 10 HP/Shield over a 2.1 seconds period with healing occurring every 0.2 seconds. In addition to healing yourself, you can drop or throw Klomberries to friends to restore them as well, but that's not all.
When you find a Klombos on the Chapter 3 Fortnite map, feed them a Klomberry, and they will give you a random item in return. You can also feed Klomberries to Klombos to calm them down if you accidentally attack them.
Do note that Feeding a Klomberry to Klombos will complete a challenge and unlock additional XP towards clearing more levels on your Chapter 3 Season 1 battle pass.
Featured image courtesy of Epic Games.
---
For more Fortnite news be sure to check out our dedicated section, or some of our Guides & Tutorials, just below:
Fortnite Guides - All Fortnite Redeem Codes | When Does Fortnite Chapter 3 Season 5 Start?|All Fortnite Twitch Drop Rewards| How To Make Your Own Fortnite Skin |
Fortnite Events - Fortnite Winterfest 2022 | 
The Best Fortnite Creative Codes - Best Edit Course Codes|Best Prop Hunt Codes|Best Zombie Map Codes
Featured image courtesy of Epic Games.