The latest hotfix is now live on Epic Games servers as Fortnite v19.01 brings some exciting changes to the battle royale. Labelled as "Tornado Week" the latest patch introduces some serious storms to the Fortnite island.
In addition to the severe weather inbound, a fan-favourite weapon has been unvaulted to turn up the temperature. The content keeps coming in Fortnite Chapter 3 with no signs of slowing down now.
Read up on all the latest information regarding Fortnite Tornado Week, as the v19.01 - 11th January Hotfix is now live on Epic Games servers.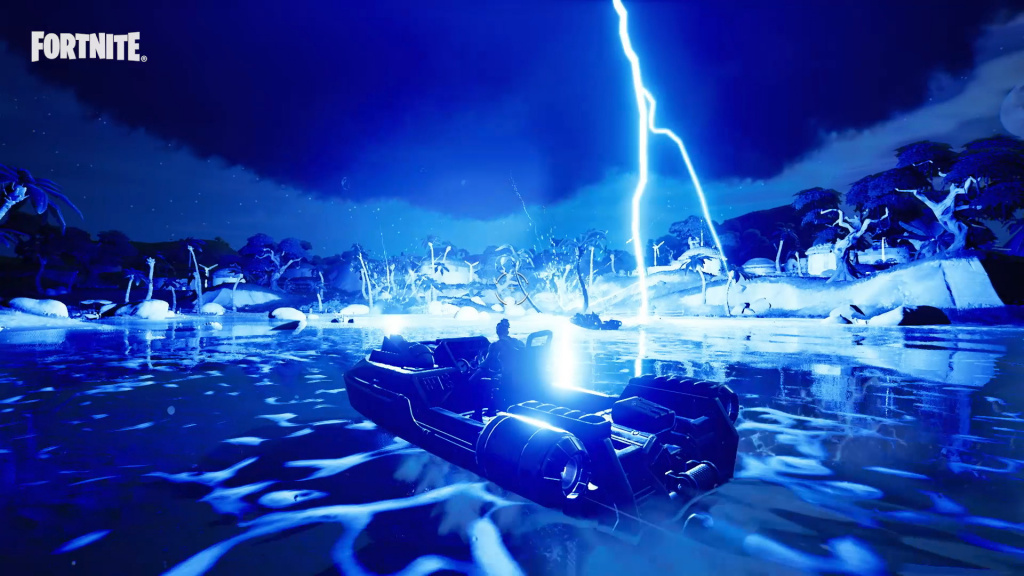 Fortnite Tornadoes and Lightning - v19.01 Hotfix
With Fortnite Tornado Week taking over the battle royale island, players may be looking to take cover and avoid the additional storms. However, these Tornadoes and Lightning might not be what you think.
Rather than clearing a path to get away from the inclement weather, you can use it to quickly transport you around the island. If you are to enter a Tornado, you'll spin around until you choose to glide to safety.
If you stay spinning long enough, the twister will eventually spit you out. Do note, you won't take fall damage if you get hurled from the Tornado.
Lightning Strikes in Fortnite - Chapter 3 weather update
In addition to the twisters, Lightning Strikes are occurring all throughout the map. You'll need to be a bit more careful with these, as they can damage you, but they too serve a purpose.
When Lightning strikes an area during Fortnite Tornado Week, the direct impact spot will take damage (35 if it's a player) and set the surrounding area on fire. While Lightning does do slight damage to players, the power of the shock gives a temporary speed boost as well.
To increase your chances of getting struck, jump into a body of water beneath the cloud, or reach the highest land point underneath it. But remember, Lightning doesn't strike twice back-to-back, so once you've been hit once, lightning won't strike you again right after.
Note: Fortnite Tornadoes and Lightning are not included in competitive playlists.
Fortnite Tornado Week is now live in-game and is set to run until Monday, 17th January at 9 am ET (2 pm GMT).
Featured image courtesy of Epic Games.
---
For more Fortnite news be sure to check out our dedicated section, or some of our Guides & Tutorials, just below:
Fortnite Guides - All Fortnite Redeem Codes | When Does Fortnite Chapter 3 Season 5 Start?|All Fortnite Twitch Drop Rewards| How To Make Your Own Fortnite Skin |
Fortnite Events - Fortnite Winterfest 2022 | 
The Best Fortnite Creative Codes - Best Edit Course Codes|Best Prop Hunt Codes|Best Zombie Map Codes
Featured image courtesy of Epic Games.