When Fortnite Season 5 arrived earlier this month, it came with a lot of exciting changes to Fortnite's map.
Amongst many other small changes, the update delivered several new POIs (points of interest) to shake things up and make the season feel fresh.
One of the most interesting new locations is Colossal Coliseum, located north-east from the central area.
Home to Menace the gladiator, the location looks like a combination of an ancient colosseum and modern stadium.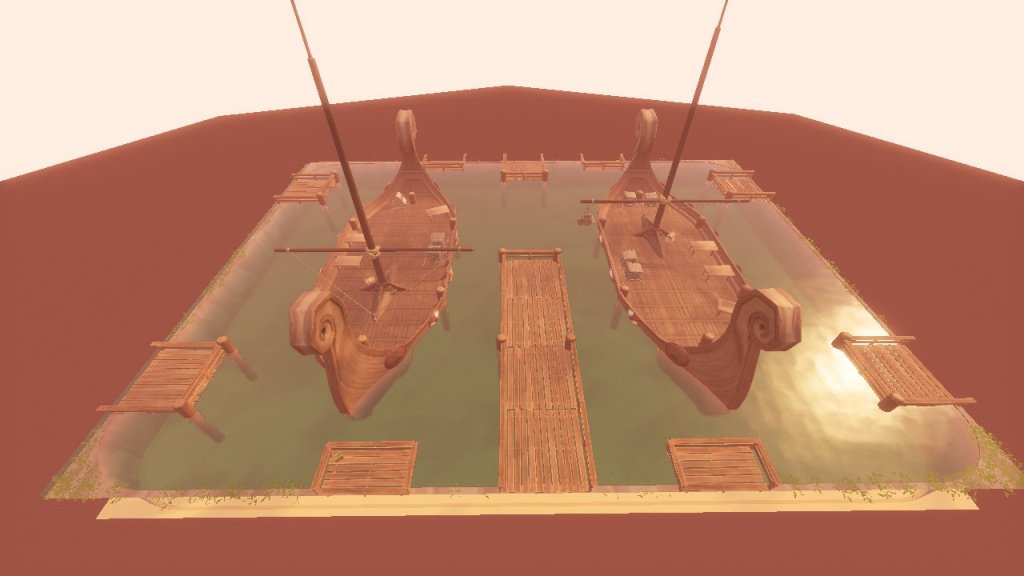 Leaked new central area of the gladiator arena (Picture: Epic/Mang0e)
Just like with the previous seasons, the Fornite map is constantly undergoing small changes throughout the season as the season's story unfolds, with new elements constantly being added or removed.
Prominent Fortnite leaker Mang0e has seemingly discovered one of the biggest map changes set to come since the Season 5 launch.
According to his findings within the game's files after the v15.10 update, Colossal Coliseum will get a completely new central area.
A new variant was added for the Coliseum in 15.10, but I don't think it's being used in-game yet. pic.twitter.com/QBnMR97WIy

— Mang0e - Fortnite Dataminer (@Mang0e_) December 28, 2020
Instead of a sandy field with scattered weapons, with the future update, the arena will be filled with water and will feature two big ships and docks.
Interestingly enough this has been done in real life in ancient times. In 86 AD, the Colosseum in Rome was filled with water to stage a full naval battle. 
It definitely looks like an interesting change and we would very much like to see it implemented in the game and see how will affect the strategies around the Colossal Coliseum.
With files already being added to the game, we can expect these changes probably to be live sometime early next year.