The Marvel crossover in Fortnite Season 4 has seen several iconic heroes, and some villains, enter Epic Games' ever-popular Battle Royale title. The latest update, v14.20, added Wolverine into the game, and now, it seems a mythic weapon for Mystique might not be far off.
Fortnite Mystique Dual Auto Pistols
Right now, we are unsure exactly how players will be able to attain Mystique's Dual Auto Pistols mythic weapon in Fortnite. However, judging from past mythic weapons, such as Doom's Gauntlets, you will probably need to defeat the shape-shifting character in-game, or at least complete a difficult challenge.
The Fortnite Mystique Dual Auto Pistols mythic weapon was found by dataminer and leaker Mang0e.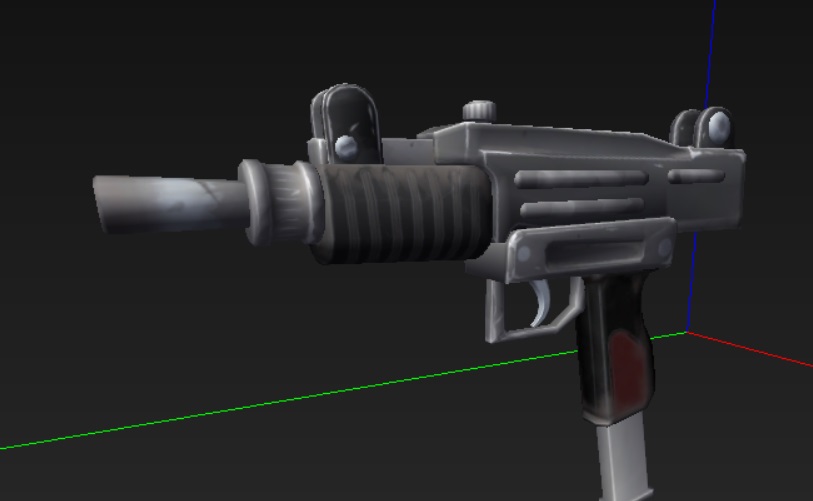 (Picture: Mang0e)
The leaker states this upcoming mythic weapon in Fortnite Season 4 appears to be in the form of two machine pistols or two Uzis.
The states should be very similar to the Epic variant of the P90's. Check out the stats for the Mystique mythic weapon below.
Damage: 20
Firing Rate: 10
Clip Size: 40
Bullets per Shoot: 1
Reload Time: 3.13
There's currently no indication of where players will be able to find this new mythic weapon, or in which update it will appear. 
Right now, players can continue to complete the Mystique awakening challenges for a beautiful shapeshifting skin, while waiting for Epic Games to release the Dual Auto Pistols mythic weapon.