Fortnite Operation Snowdown is here, and it comes with a bunch of Snowmando's quests which can bring you free outfits, and more.
The Operation Snowdown event will last until 5th January 2021, and one of the main things for players to do during the event is to complete Operation Snowdown challenges.
If you complete nine Operation Snowdown Quests, you'll unlock the Snowmando Outfit, and if you complete twelve, you will unlock Frost Squad Outfit. Completely free!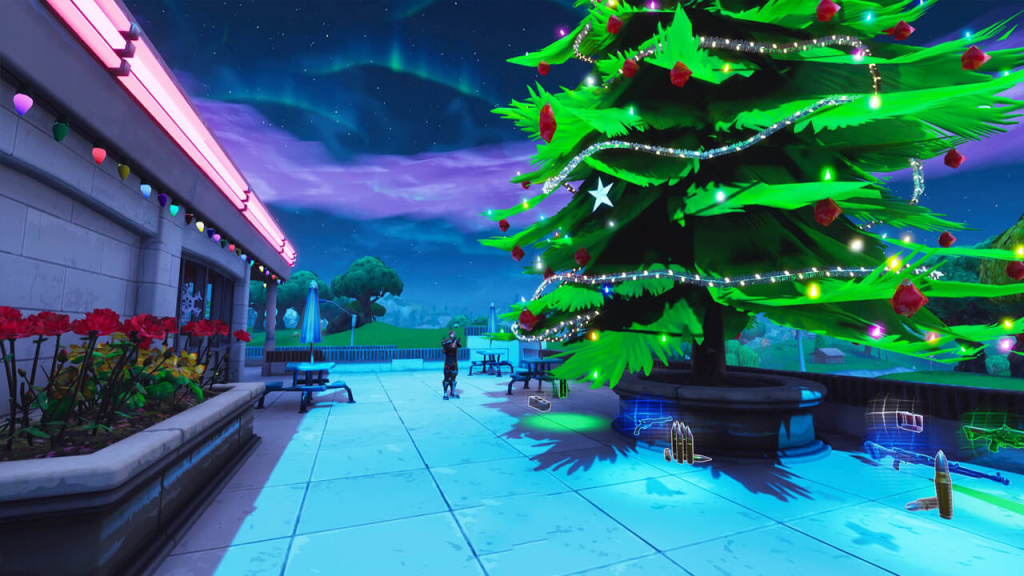 (Picture: Epic Games)
For Day 2 of the event, Holiday Trees challenge is back!
Players will need to find five different Holiday Trees scattered across the map and dance at the locations of Holiday Trees.
If you are having troubles to locate all of them, here's where you can find them.
Where to find Holiday Trees in Fornite
There are five Holiday Trees around the map and in order to complete the challenge, you will need to dance at all five different Holiday Tree locations.
These are Holiday Trees locations:
Holly Hedges: This Holiday tree is in a small, enclosed area at the north end of Holly Hedges.
Salty Towers: This Holiday tree can be found in an open area on the western edge of Salty Towers.
Pleasant Park: The tree is in a park-like, fenced area in the middle of Pleasant Park.
Craggy Cliffs: This one can be found below the west edge of Craggy Cliffs.
The Orchard: You can find this Holiday tree in the central area of The Orchard.
Dirty Docks: This one is on the roof of the warehouse in the northern part of Dirty Docks.
And there you have it, all of the locations!
Once you are at the location, it will be quite easy to spot them - they are big, decorated Christmas trees. with a yellow llama on the top of the tree.
Have fun completing the challenge!