Epic Games has achieved overwhelming success with Fortnite, setting the standard for evolving titles and dominating popular culture at large since July 2017. 
The past year alone saw huge crossovers with Avengers, Star Wars and Stranger Things, but new statistics from Nielsen's SuperData (via Variety) claims Fortnite's revenue dropped in 2019 to $1.8 billion from $2.4 billion in 2018.  
It's important to note there's still a big gap between Fortnite's earnings and any competing titles, with Nexon's Dungeon Fighter Online and Tencent's Honour Of Kings closest at $1.6 billion each. 
Fortnite's free-to-play model means battle pass purchases and cosmetic items are the driving force behind the game's revenue, hence why the headline-grabbing crossover events are so important for its continued success.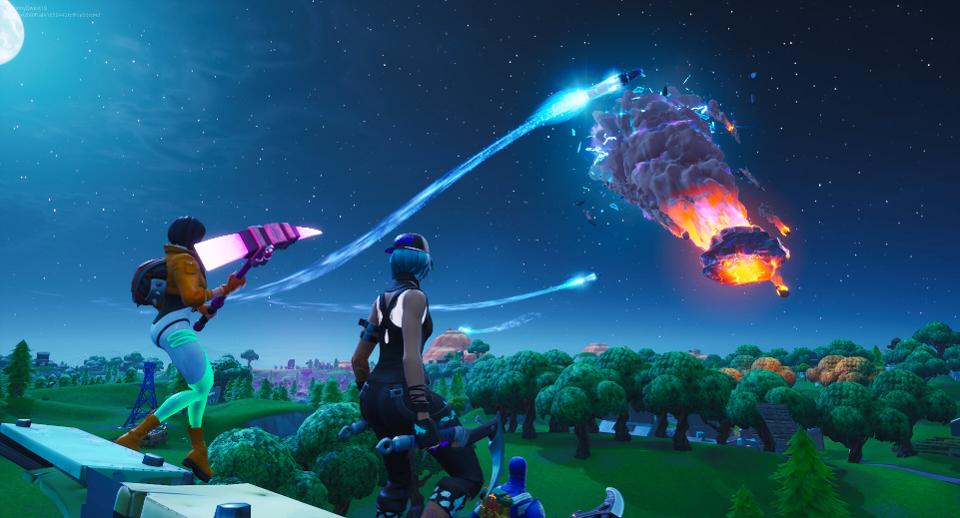 Fortnite evolved itself with a black hole (Picture: Epic Games) 
The report also notes Fortnite was far more successful at making players spend money in comparison to League Of Legends, which has a bigger player base but less revenue at $1.5 billion. 
While Fortnite is still dominating the field, it's perhaps the first sign Fortnite's financial success may have peaked already – unless Epic Games can provide a huge incentive for 2020.  
Along with huge crossover events, Fortnite also evolved itself in 2019 through the debut of Chapter Two – which was arguably one of the defining gaming moments of the year.  
---
For more Fortnite news be sure to check out our dedicated section, or some of our Guides & Tutorials, just below:
Fortnite Guides - All Fortnite Redeem Codes | When Does Fortnite Chapter 3 Season 5 Start?|All Fortnite Twitch Drop Rewards| How To Make Your Own Fortnite Skin |
Fortnite Events - Fortnite Winterfest 2022 | 
The Best Fortnite Creative Codes - Best Edit Course Codes|Best Prop Hunt Codes|Best Zombie Map Codes
Featured image courtesy of Epic Games.