The arrival of 2020 marks an exciting year for the industry. Microsoft and Sony are competing for dominance again in the next gen console race, streaming services are on the playing field, while VR feels on the verge of a breakout year. 
As anyone who has played games over the past 12 months can attest, however, there's far more to the industry than new technology and company clashes. It's the moments which spark internet wildfire, the unexpected announcements and bold moves from developers shaping future trails for players.  
So before we write off 2019 with post-Christmas indulgence, let's take stock of the moments and stories which stood tall above the noise.  
Apex Legends jumps into action

Apex Legends kicked off the year with a surprise Fortnite rival (Picture: EA) 
After the dominating success of Fortnite in 2018, Respawn Entertainment and EA were quietly cooking up their own battle royale competitor.  
Apex Legends was announced and released on 4 February, achieving 10 million players in three days. It was especially surprising from Respawn, who were only believed to be working on Titanfall 3 and Star Wars Jedi: Fallen Order at the time. While the game hasn't dethroned Fortnite as the battle royale king, it has become a lasting competitor – hitting the 70 million players milestone in late October.  
Following the poor sales of Titanfall 2, Apex Legends rewrote Respawn's path from overlooked critical darling to EA's crucial lifeline.  
Keanu Reeves in Cyberpunk 2077 is 'breathtaking'
Microsoft's E3 2019 press conference was largely a forgettable smorgasbord of cinematic trailers which made Sony's absence look wise, but one moment became a sweet blessing from the meme overlords. 
The announcement of Keanu Reeves in Cyberpunk 2077 arrived in perfect timing with the actor's renaissance between John Wick: Chapter 3 and Toy Story 4. It was capped off, however, when he answered a heckling fan with words which would go onto take over the internet for months.  
Maybe having celebrities at E3 isn't such a bad idea, after all?  
Nintendo announces Zelda: Breath Of The Wild sequel
Nintendo managed to steal E3 thunder at the very last minute with their Direct presentation, announcing a sequel was in development to one of the best games of recent years.  
It wasn't a simple flashcard either like Metroid Prime 4. This was an event filled with mystery, creepy villains and Hyrule Castle lifting from its foundations, feeding speculation for months to come.  
Untitled Goose Game makes a huge viral honk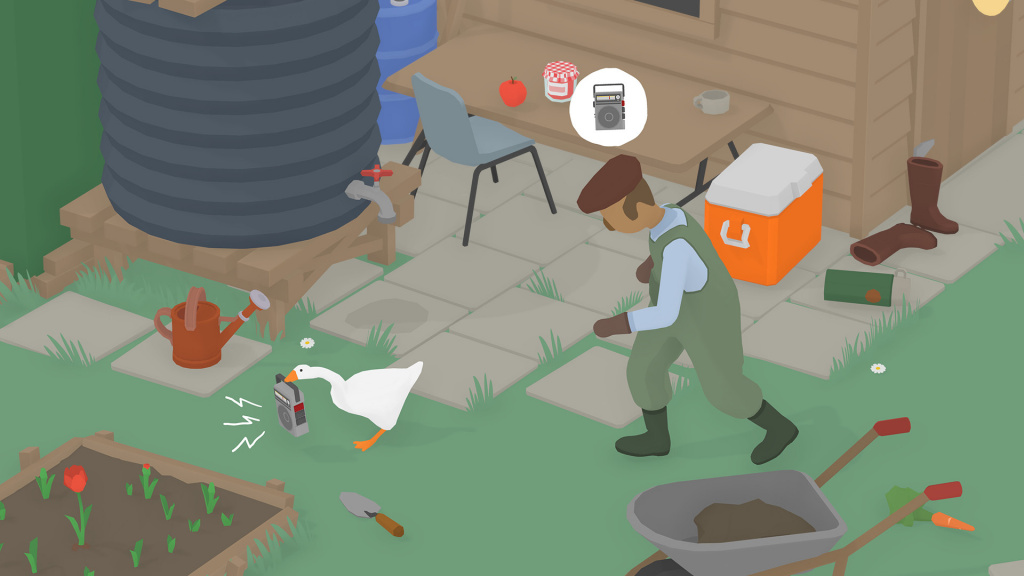 Untitled Goose Game was a surprise smash (Picture: House House) 
Australian developer House House may have started Untitled Goose Game as a joke, but it's since become the breakout hit of the year through its absurd premise.  
It helps there's a fun game underneath it all too, as you play a goose and wreak havoc upon residents in a pleasant English village with trivial tasks.  
The game became a rare word of mouth smash, sparking an avalanche of goose memes, merchandise and making 'honk' somehow relevant in 2019. The phrase "take a gander" has been on permanent ban since.  
Fortnite evolves with a Chapter 2 blackout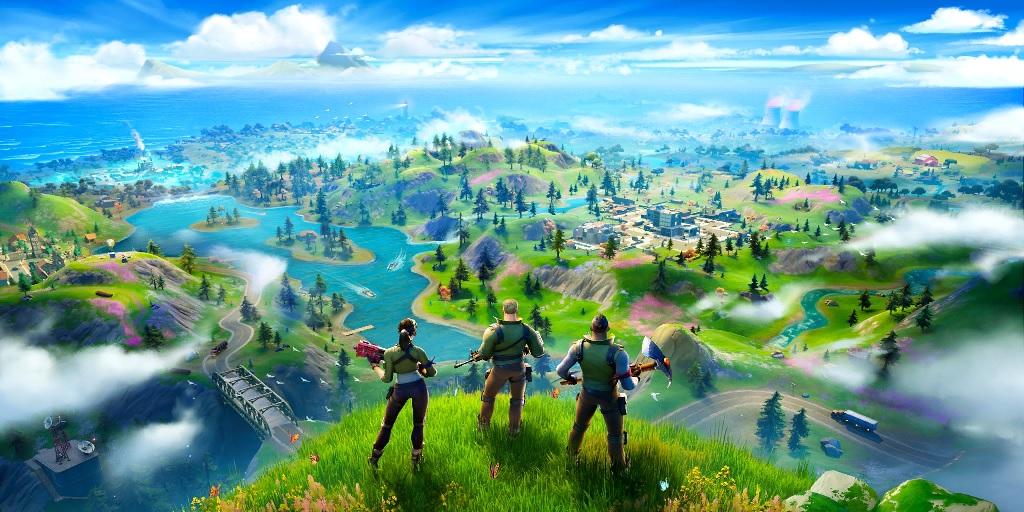 Fortnite started a fresh new chapter (Picture: Epic Games) 
While Fortnite might not appeal to everyone, the way developer Epic Games maintains and evolves the shooter has become an impressive feat anyone can appreciate.  
They've secured easy wins with Avengers and Star Wars crossovers, but Epic pulled off a huge gamble by shutting down the game completely for two days with a black hole spectacle, swallowing the map entirely before launching it into a new age with Chapter 2.  
A creatively bold move which became a community experience like no other, this proved exactly why Fortnite remains an incredible force to this day. 
Blizzard faces worldwide scandal
While not something to celebrate, it shouldn't be forgotten. Developer Blizzard faced a huge backlash after removing Hearthstone pro player Chung "Blitzchung" Ng Wai from future tournaments, after he showed support to Hong Kong protests on stream.  
It initiated a boycott campaign which haunted the developer, albeit briefly; carrying over to BlizzCon 2019 and seeing Overwatch hero Mei become a protest symbol for Hong Kong's cause. 
The incident touched on a wider trend between western companies and China which rumbled throughout this year, although it already feels forgotten in the high-speed outrage of the web. Moving forward, however, this feels like the uncomfortable beginning of an even greater issue.  
Riot expands beyond League Of Legends after 10 years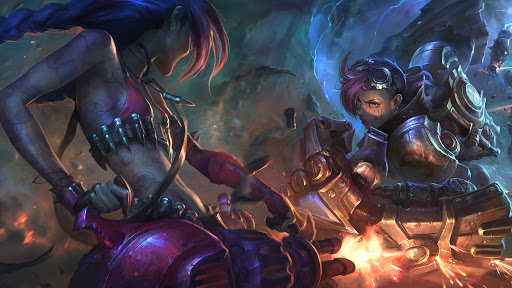 League Of Legends is expanding (Picture: Riot) 
After building League Of Legends across 10 years into an esports juggernaut, Riot Games announced they were branching out further with a slew of new titles.  
There's a League Of Legends fighting game, a tactical first-person shooter outside the world of LoL, an esports management sim, a card game and Legends Of Runeterra. 
Coupled with their new initiative to team up with third-party developers in Riot Forge, the company is taking an assertive stride towards being a developer on everyone's radar – whether you're into esports, League Of Legends, or games as a whole.  
Google Stadia starts the streaming age with a whimper

Google Stadia launched in November (Picture: Google) 
Google's new streaming platform may signpost a future we're not entirely ready for, judging by the flat launch of Stadia in November.  
Admittedly, Google's ambitions won't be fully tested until 2020 when the free-to-play version, which doesn't require Chromecast, launches. It doesn't look entirely positive, however, with so little conversation around the platform merely a month after its released.  
Will that change next year? We're stepping closer to an inevitable streaming future but we'll have to see if Stadia is the answer we're looking for.  
Half-Life is revived in VR
The return of Half-Life has been a reoccurring meme and pipedream since Half-Life 2: Episode Two in 2007, but developer Valve was secretly planning its comeback all along.  
While it isn't Half-Life 3, Half-Life: Alyx feels like a logical step forward for a first-person shooter which paved the formula for generations to come. Our biggest hope for VR's killer app? You bet.  
Next-gen wars begin with Xbox Series X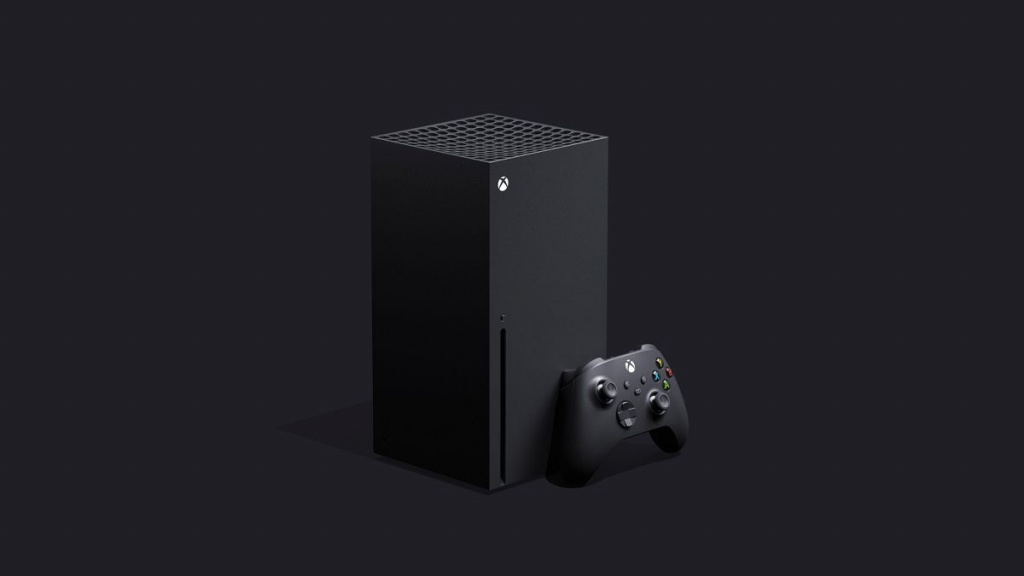 The new Xbox is on the horizon (Picture: Microsoft) 
Just as we began to believe 2020 would mark the starting pistol for the next-generation console race, Microsoft pulled off a surprise early reveal at The Game Awards 2019.  
The next-gen Xbox (confusingly revealed as Xbox Series X) has largely just attracted fridge comparisons at this point with very little else shown, but the early move proves Microsoft is on the offensive to recapture the success of the Xbox 360.  
We'll have a better idea next year whether they can close the gap against Sony, but 2019's lasting note was a resounding reminder of Microsoft's intentions to come out swinging.