On 27th August, the massive new Fortnite patch v14.00 will be unleashed, ushering in Season 4. The new season will, of course, be Marvel-themed, which Epic Games made clear via multiple teasers.
Here's everything we know so far about Fortnite Season 4 and the v14.00 update.
Fortnite server downtime
First up, there's going to be some waiting before the Fortnite patch v14.00 actually goes live. With each big update to the game, especially when a new season arrives, players will have to wait out the server downtime.
Matchmaking gets disabled at 06:35 on 27th August, followed by Fortnite server downtime at 07:00 BST
There's no telling exactly how long the Fortnite server downtime will last. Epic will likely, as is tradition, make a whole spectacle for a new season, with a big event taking place in the game.
Fortnite Season 4 content: What to expect
Leaks have suggested vehicle-based LTMs will be coming to the game sometime during Fortnite Season 4. However, the biggest additions will obviously be a new Battle Pass, as well as the Marvel-themed content.
We know Fortnite Season 4 will include a tonne of Marvel skins and characters, from Thor to Wolverine. According to leaks, the storyline will be somewhat along the lines of Captain America: Civil War.
Instead of the Marvel heroes going up against each other, however, the Marvel heroes will face off against the Fortnite cast.
There's more to the Fortnite Season 4 content than just Marvel x Fortnite characters. The teaser comics also revealed a villain, one which hasn't even shown up in the MCU yet. 
We are, of course, talking about Galactus, the Devourer of Worlds, a Marvel villain in the comic books who is arguably more threatening than Thanos. In the game, Bitfrost markings (the way Thor travels to another planet), as well as Thor's hammer have been spotted.
This all points towards Thor coming to warn the Fortnite characters about Galactus. 
Fortnite Season 4 map update
With every new season, Epic makes big changes to the map, and Fortnite Season 4 Nexus War is no different. Check out the map update for Fortnite Season 4 below.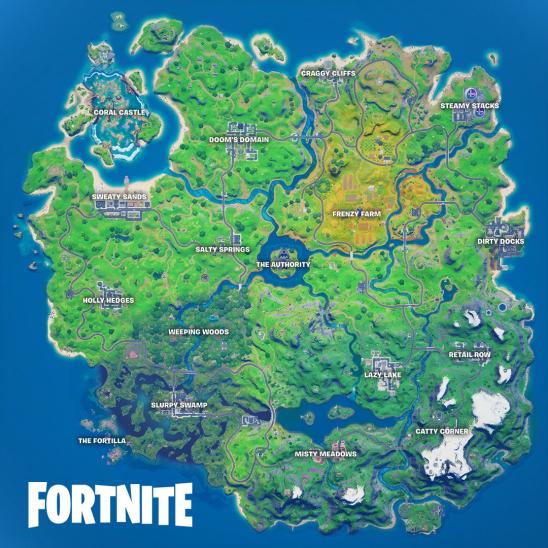 (Picture: Epic Games)
Pump Unvaulted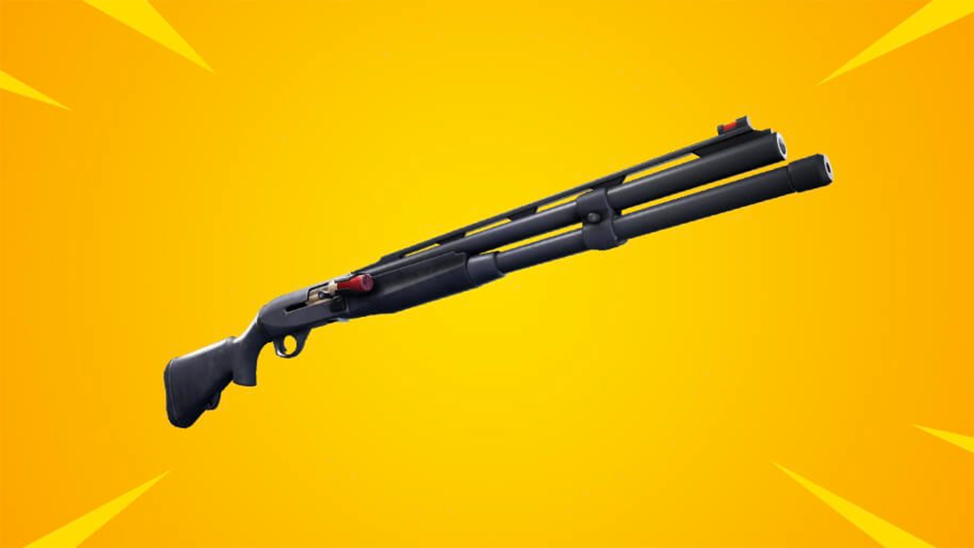 (Picture: Epic Games)
It's been one of the most requested changes ahead of the new season and it appears Epic have been listening with the iconic Pump Shotgun being dragged out of the vault and dusted off. Yes, you read that right the Pump Shotgun is in the game! 
Crucially the Charge Shotgun, for the time being, is also in there so if you actually prefer that gun (does anyone?) you can still run it if you wish.
Vaulted weapons and items
Epic Games is shaking up the meta, vaulting several weapons and items. 
Vaulted Weapons/Items:

-"Tactical Shotgun" (all rarities)
-"Pistol" (Epic/Legendary)
-"Rapid Fire SMG" (Rare/Epic/Legendary)
-"Submachine Gun" (all rarities)
-"Hunting Rifle" (Epic/Legendary)

-"Launch Pad"
-"Stink Bomb"
-"Decoy"

— VastBlast - Fortnite Leaks (@VastBlastt) August 27, 2020
The Flare Gun has also been vaulted.
Fortnite Season 4 launch trailer
Fortnite v14.00 patch notes
Epic doesn't share the exact patch notes with fans anymore and hasn't for a long time. However, we can get a good idea of bug fixes and such from the Trello board, which points towards the possible Fortnite v14.00 patch notes.
General
Mouse cursor appearing on PC when playing with controller.
'Lock Input Method as Mouse' does not lock the input method.
Rectangle and multiple lines of text appearing on HUD.
Battle Royale
Placing a map marker cancels movement.
Gas Cans temporarily disabled in Battle Lab.
Replays not saving on PlayStation 4.
Slow Glider speed after deploying in certain situations.
Water Balloon Toy temporarily disabled.
Creative Mode
Vehicles can destroy structures and props even when configured not to.
Crash on consoles when renaming a device.