Epic Games has just released a small balance update for Fortnite Season 5.
If you are amongst players who don't like Grey Charge Shotgun, we got some good news for you.
With the latest balance update, Grey Charge Shotguns are being vaulted.
Balance Update:

- Higher Probability of getting the Tactical Shotgun? YES!

- Grey Charge Shotguns? VAULTED! pic.twitter.com/eUXlEOWDUH

— Fortnite Status (@FortniteStatus) December 2, 2020
Along with Grey Charge Shotgun being vaulted, probability of getting Tactical Shotgun has been increased.
The first reactions from pro players about this change are mostly positive, but they are expecting more balance changes from the developer.
"Damn, this is nice, the only thing to do now is [to] add pumps and we are all good," says NRG's Benjy "Benjyfishy" David.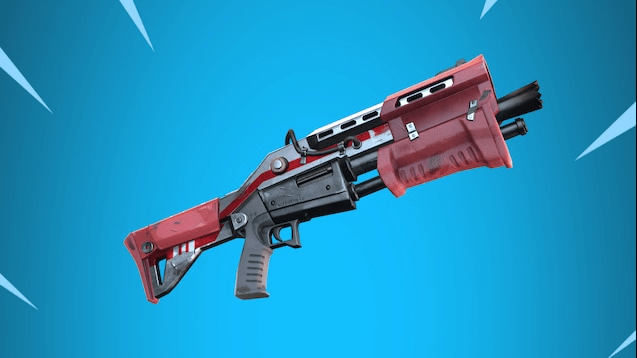 Tactical Shotgun (Picture: Epic Games)
For 100Thieves content creator Jack "CouRage" Dunlop, Charge Shotguns are the biggest disappointment of the season.
"Charge shotguns really aren't fun. They feel clunky and aren't rewarding to use, " he explains how he feels about them.
FaZe Sabastian is happy with the change but thinks that this will not solve the real problem.
"Having a Shotgun loot pool with only Charge & Tacs doesn't make for an enjoyable game," he states. "Pump is the clear favourite but if you aren't going to bring it back at least unvault Combats or the Heavy."
Alongside these changes, now competitive playlists have Bars enabled, but players will start with 0 Bars, and you won't be able to carry over these Bars between competitive matches.
Fortnite Season 5 is now live, with a completely new Zero Point Battle Pass, and you can even fight the Mandalorian himself and take his Mythic loot.