Another batch of Fortnite challenges goes live on 4th February 2021 at 14:00 GMT, which will help players level up their Battle Pass. The Fortnite Season 5 Week 10 challenges are quite easy compared to Week 9 but players might still need some help to complete the Week 10 challenges quickly.
Fortnite Week 10 Challenges: How to complete
There's a total of seven Fortnite Week 10 challenges, as well as one Legendary Challenge for players to complete this week.
As always, you will have to visit a few locations to complete all these challenges but not nearly as many as in Week 9. The week 10 challenges focus more on the general gameplay, with a few exceptions.
(Picture: Epic Games)
The Fortnite Season 5 Week 10 challenges are:
Use food consumables (3)
Eliminations with common weapons (1)
Go for a swim at Lazy Lake (1)
Dance near Pleasant Park (1)
Deal Melee Damage (300)
Upgrade weapons (3)
Eliminate IO Guards (5)
Legendary challenge: Destroy sofas, beds or chairs (20,40,60,80,100)
Doing for a swim or dancing near Pleasant Part is, of course, very self-explanatory. You will have to consume some food, upgrade weapons via a workbench, and deal melee damage to opponents.
The only real challenge might be to find the IO Guards, those humanoids who spawn from cube-shaped buildings. Check out the image below for all their set spawn locations.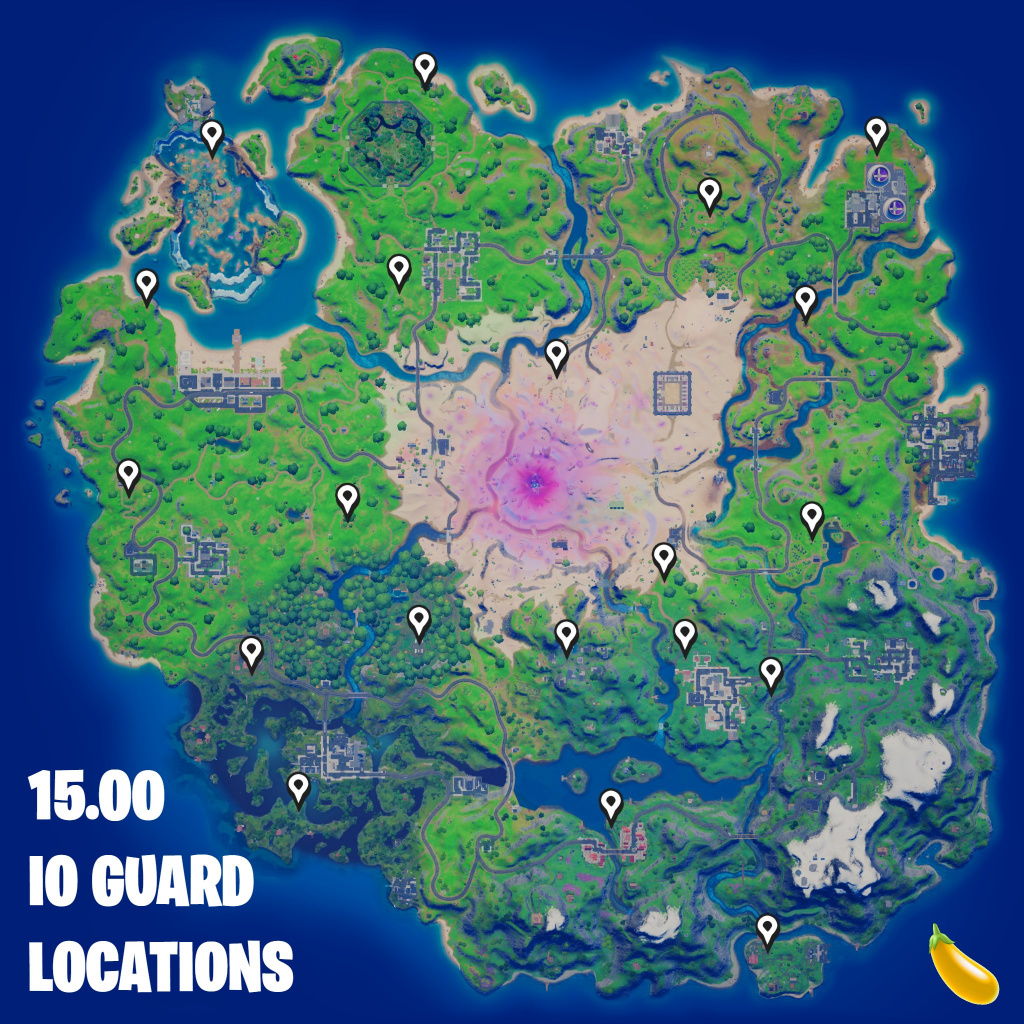 (Picture: Mang0e)
For the Legendary challenge, tasking players to destroy chairs, sofas or beds, you simply need to head into nearly any structure on the map.
Most houses and buildings have some chairs, sofas or beds to destroy but reaching 100 destroyed might take quite a few matches.
The Fortnite Season 5 Week 10 challenges might just be some of the easiest to complete yet, especially if you know the IO Guard locations.
You have until 11th February 2021 at 14:00 GMT to complete these challenge before another weekly batch appear.