Another batch of Fortnite challenges goes live on 28th January 2021 at 14:00 GMT, which will help players level up their Battle Pass even further. The Fortnite Season 5 Week 9 challenges are a bit different than simply killing opponents at certain locations or opening chests.
Epic Games is sending players on a few expeditions with the Fortnite Season 5 Week 9 challenges but we have you covered.
Fortnite Week 9 Challenges: How to complete
Players will have to find some out-of-the-way locations and objects to complete the Fortnite Season 5 Week 9 challenges.
These challenges might be more difficult to complete if you don't know the exact locations of the objects you need to find.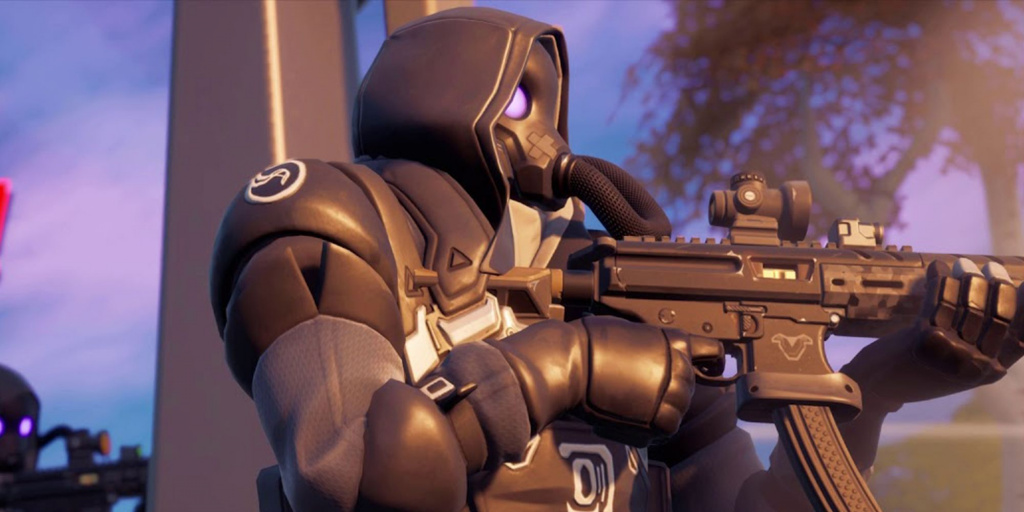 (Picture: Epic Games)
First up, let's take a look at the Fortnite Season 5 Week 9 challenges:
Shakedown an IO Guard (1)
Find a hidden bunker (1)
Find the crashed plane's black box (1)
Deal damage while in water (200)
Emote at stone statues (1)
Ride the Steamy Stacks (1)
Deal damage to a Loot Shark (500)
Shakedown opponents (5/10/15/20/25)
If these challenges seem daunting, don't worry. First up, you simply need to head to Steamy Stacks and go under the chimney, which will see you get blown into the air.
You should try to hang around areas with lakes or rivers to deal damage in water and find a loot shark, which spawns randomly. Don't forget to bring a lot of bullets, as Loot Sharks are tough.
Fortnite Black Box, Hidden Bunker & Stone Statue locations
Now, we get to how you can find the Black Box, the Stone Statue to emote at, and the Hidden Bunker. Instead of reading through directions, simply follow the image below, where we pinpoint the locations.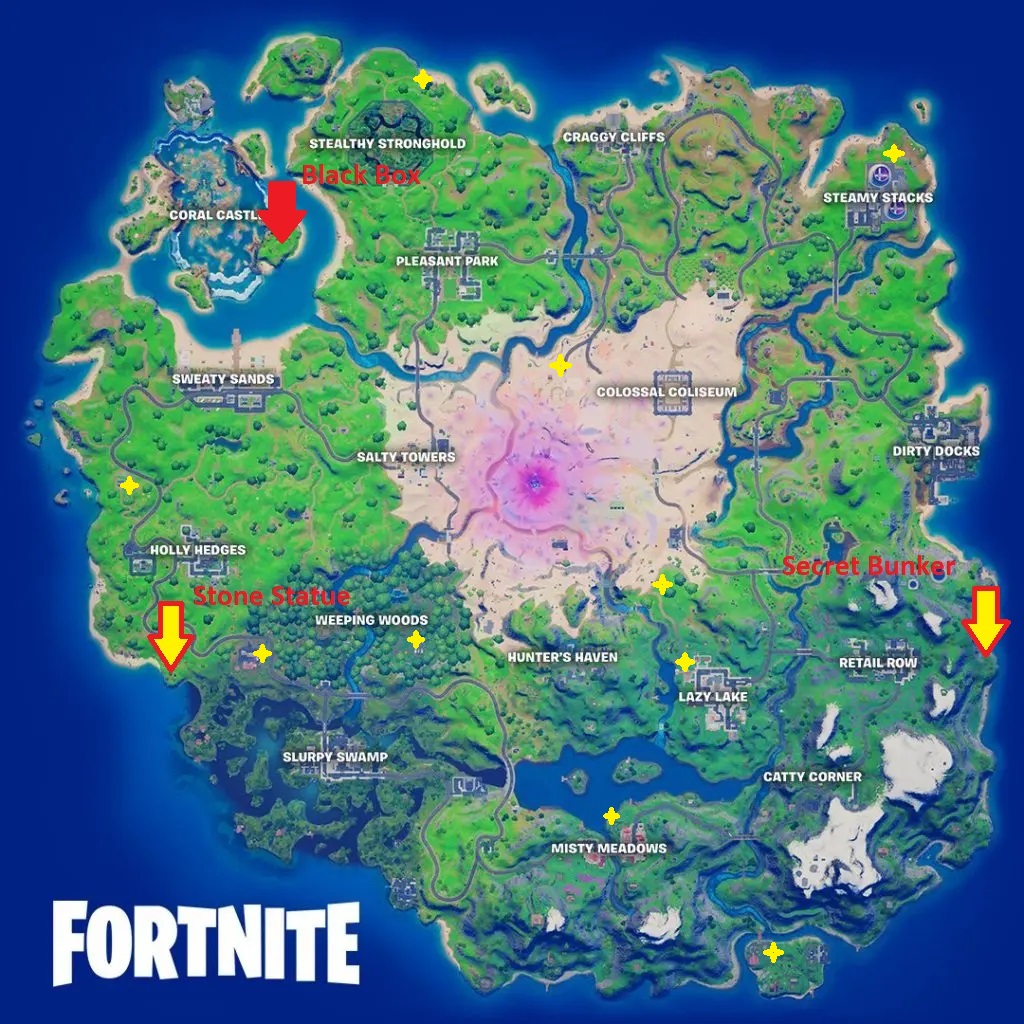 (Picture: Epic Games)
With the image above, you should be able to find IO Guards (marked as yellow stars), the hidden bunker, the black box and the stone statue with ease.
Lastly, the Fortnite Season 5 Week 9 legendary challenge will take quite a few matches to complete. To perform a Shakedown, first knock down an opponent (also works on IO Guards) and press the interact key.
With this guide to the Fortnite Season 5 Week 9 challenges, you should be able to complete them with ease, earning a tonne of XP in the process.
---
For more Fortnite news be sure to check out our dedicated section, or some of our Guides & Tutorials, just below:
Fortnite Guides - All Fortnite Redeem Codes | When Does Fortnite Chapter 3 Season 5 Start?|All Fortnite Twitch Drop Rewards| How To Make Your Own Fortnite Skin |
Fortnite Events - Fortnite Winterfest 2022 | 
The Best Fortnite Creative Codes - Best Edit Course Codes|Best Prop Hunt Codes|Best Zombie Map Codes
Featured image courtesy of Epic Games.