With Fortnite Season 5 Zero Point well underway, players always find their favourite drop spots in Epic Games' ever-popular Battle Royale. If you've ever wondered which locations are the most deadly in Fortnite Season 5, then some nice research from Lucas7yoshi might just be the answer.
Fortnite Season 5: Deadly map locations
Fortnite dataminer and leaker, Lucas7yoshi, has set up a heatmap showcasing the most dangerous locations in the game as of patch v15.00.
Surprisingly, the location which has seen the most deaths isn't Stealthy Stronghold (where players can hunt Predator) but instead, Salty Towers.
Check out the heatmap from Lucas7yoshi below, after taking into account over 50,000 player deaths.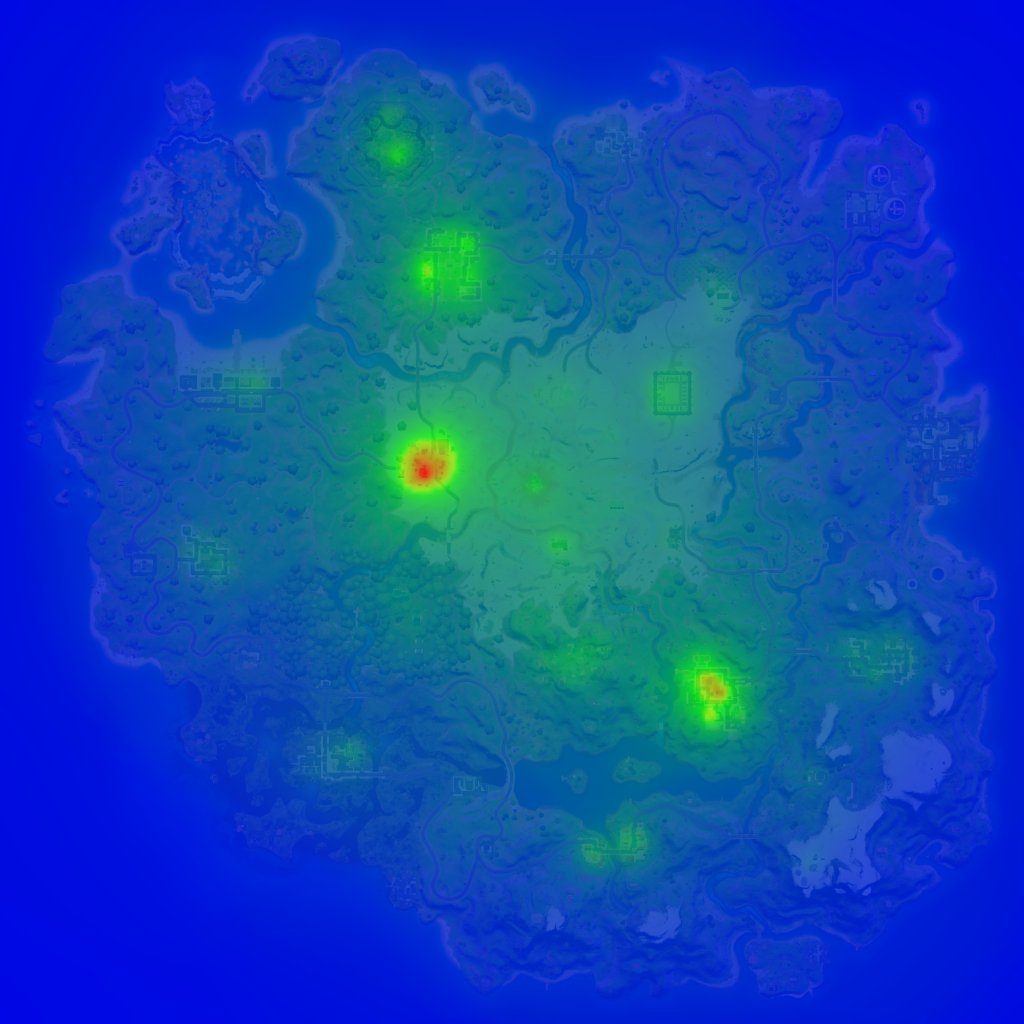 (Picture: Lucas7yoshi)
How can this heatmap help you? Well, if you are looking for a fight as soon as you drop into a Fortnite match, then Salty Springs, Retail Row, and Pleasant Park are the POI locations to visit.
However, if you want to start your match, locations such as Craggy Cliffs or Coral Castle should be considered. 
Lucas7yoshi went even further, showcasing the death heatmaps of 20 POI locations across Fortnite Battle Royale.
(Picture: Lucas7Yoshi)
These heatmaps could help players avoid specific spots in a POI where death is more likely.
Keep in mind when need weekly challenges appear, tasking players to head to a specific location, you might see a big influx of fights in these locations for that week.