As every week, new challenges will be available in Fortnite to complete around the island to boost your Battle Pass and get more rewards, including the Neymar Jr content, so now it's time to take over the quests that await you for Week 8 of the Season 6.
The missions added in this week will require a lot of exploration, going from the Primal zone and the Guardian Towers, to Durr Burger and the Pizza Pit, as well as finding some fireflies to create a little havoc.
Fortnite Season 6 Week 8 challenges: How to complete
As for the Epic quests, there will be a total of seven missions added as part of the weekly challenges, where you can obtain 24,000 XP by completing each one, giving you a good boost in your Battle Pass.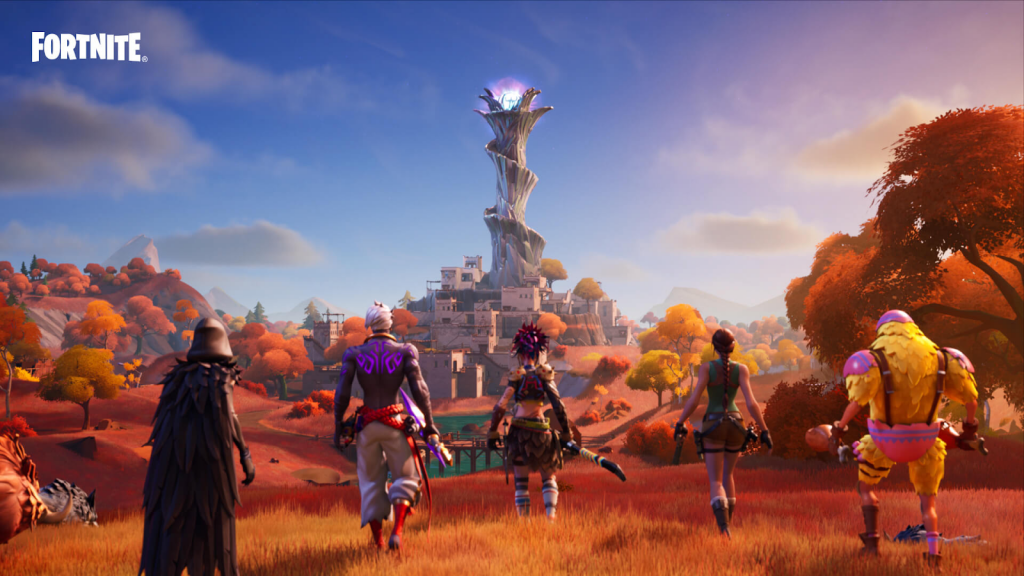 (Picture: Epic Games)
These missions will be available throughout the season, so don't hurry too much as you can complete them at any time.
Collect research books from Holly Hedges and Pleasant Park (1)
Use launcher from Guardian Towers (3)
Open chests at The Spire or Guardian Towers (2)
Damage Opponent within 10 seconds of landing (1)
Dance in Durr Burger Kitchen (1)
Use Firefly Jar at the Pizza Pit (1)
Drive from Durr Burger to Pizza Pit without exiting a vehicle (1)
The first quest is relatively simple, as you will need to scour around Holly Hedges or Pleasant Park in order to find research books. These books can be found inside some of the houses within these, surrounded by a glowing blue aura.
For the next two, we suggest flying directly to the Spire to finish it as soon as possible, or if you find a lot of opponents flying towards these areas, try to land in any of the Guardian Towers distributed around the map, find some weapons, and go for the next ones.
Talking about landing, the fourth quest can a little tricky as you have to find weapons or even use your Pickaxe when you land, so for this you have to land either on a rooftop with good weapons and with enemies nearby, or land next to an opponent and try to kill him with the Pickaxe as fast as possible.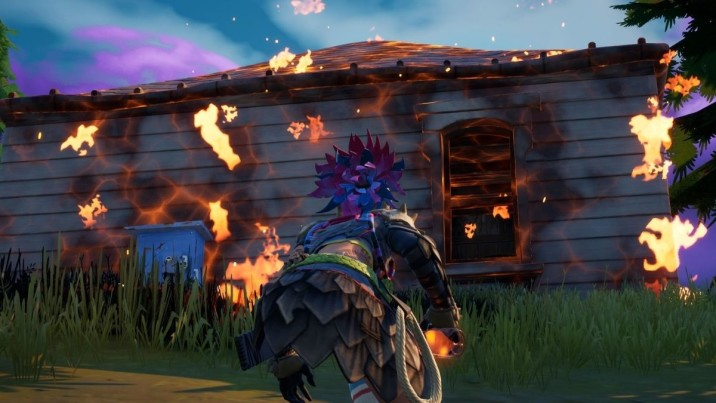 As for the last quests, you will have to go back and forth around the famous restaurants in the map, however one of these missions will be linked to the Legendary quest, which will require you to destroy structures with fire.
You will need to destroy 100, 200, 300, 400, and 500 structures, getting 35,000 XP for the first checkpoint, and 24,500 XP for each of the rest.
To complete the checkpoints, we recommend collecting as many fireflies as you can around the forest areas, or if you have the materials, build yourself a Primal Flame Bow, so you can burn down every structure you see on your way.