It was one of the more noteworthy arrivals thus far when Dwayne "The Rock" Johnson first touched down in Fortnite. The former WWE superstar debuted at the start of Chapter 3 and remains as one of the NPCs on the current Fortnite map.
While NPCs provide players with items available for purchase, as well as challenges to complete, they sometimes have a mind of their own. That was certainly the case here as it seems The Rock had just about enough of the holiday season this time around.
Check out this hilarious Fortnite clip that shows The Rock taking out his frustration with the Winterfest promotion.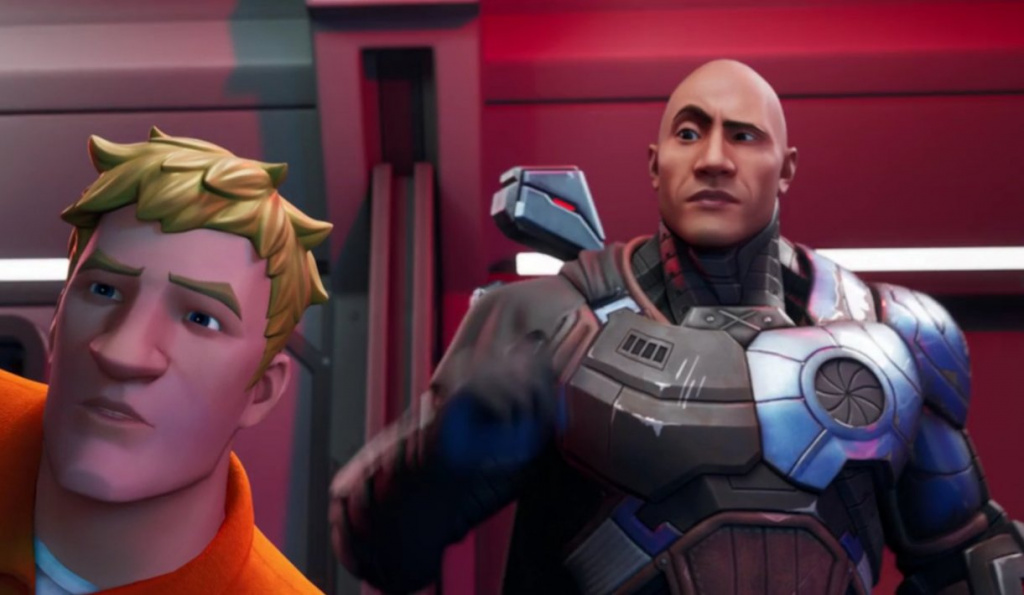 The Rock had enough of Winterfest - Fortnite Chapter 3
The Rock's character is named The Foundation in Fortnite to avoid any copyright and naming issues. He can be found at the Sanctuary location on the map, and players can interact with him, and even defeat him to unlock the Mythic Assault Rifle.
Reddit user u/CitrusRaptor recently clipped a hilarious video of The Rock in Fortnite Chapter 3 where it appears the Hollywood mogul is just about done with the holiday season. As u/CitrusRaptor approaches, The Foundation begins to take out his frustration on a Christmas tree, and it's totally unprompted too.
Perhaps The Rock was rubbed the wrong way by the Winterfest promotion, which brought map changes and new challenges for players to complete. Check out the comedy for yourself in the brief video below.
Perhaps the funniest part of this video is that The Rock does this completely on his own accord. NPCs, of course, react when you attack them, as they act as bosses with a special weapon to unlock. But there's something especially funny about watching The Rock taking out his Fortnite frustrations on a Christmas tree in his path.
While the Winterfest promotion has run its course, players can look ahead to the future of Fortnite where rumours are already beginning to swirl about the next crossover. Check out all the latest news here after it was recently making the rounds that Teenage Mutant Ninja Turtles could be coming soon to the Fortnite island.
Featured image courtesy of Epic Games.
---
For more Fortnite news be sure to check out our dedicated section, or some of our Guides & Tutorials, just below:
Fortnite Guides - All Fortnite Redeem Codes | When Does Fortnite Chapter 3 Season 5 Start?|All Fortnite Twitch Drop Rewards| How To Make Your Own Fortnite Skin |
Fortnite Events - Fortnite Winterfest 2022 | 
The Best Fortnite Creative Codes - Best Edit Course Codes|Best Prop Hunt Codes|Best Zombie Map Codes
Featured image courtesy of Epic Games.