While Epic Games have
extended Fortnite Chapter 2 Season 2
, there seems to be a large amount to chew on following the latest v12.40 update. 
The new update has been rolled out following some temporary downtime, with players now discovering what has been changed, added and adjusted into the title. 
So what's new? In terms of the map, one of the most notable changes is The Shark has been transformed into a high security prison (via Happy Power).
Just away from the prison is a small island too with its own cells, presumably for a particularly troublesome offender. 
The new prison is believed to play a role in the storyline of Chapter 2, although it's unclear at this stage how it'll be involved. 
The five underwater hatches around The Agency have also been illuminated for some unknown reason, indicating something could be about to happen in that area too.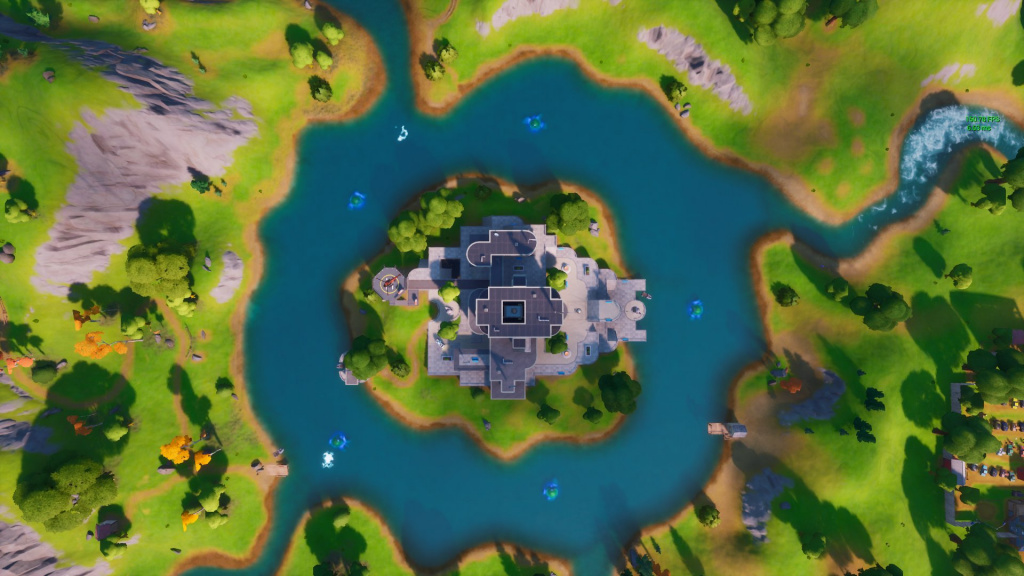 The hatches around the Agency are lit up (Picture: Epic Games via Happy Power)
Since the update, data miners have also uncovered nine skins set to be released later in the season - including some tied to the recent Deadpool event. 
A Marvel X-Force set appears to be on the way, featuring new Deadpool skins Ravenpool and Cuddlepool, and characters Domino, Psylocke, and Cable.
There will also be a new X-Force version of the base Deadpool skin, while each member of the X-Force looks set to receive their own special pickaxe too.
Other skins leaked by Lucas7yoshi include Siren and Wolf in the new Hit Squad set, and the more brightly coloured Guff and Synth. 
If that wasn't enough, the previously leaked silent double pistols have also been added to the files (via HYPEX), indicating they'll be added into loot drops. 
It's unclear when these will be released into the title, although it'll likely be over the next month. 
Epic have stopped releasing official patch notes for updates, but as documented on a Fortnite Trello board, here's the known issues addressed by the recent update.  
Known issues addressed by the update
General
Controllers may not vibrate when the player takes damage
Midas' Golden Touch does not change items gold
Battle Royale
Grenade temporarily disabled
Unable to interact with Ollie, preventing completion of Skye's Adventure Challenge
"Pull a player or Henchman with a Harpoon Gun" Challenge not working with Henchman
Visualized audio pulses icons instead of being solid.