Fortnite v12.21 has officially gone live on PC, Xbox One, PS4, Nintendo Switch, and mobile devices from today - Tuesday, March 24.
Fans of the game have been getting loads of new content, in guns, skins, game modes and map updates since the introduction of Fortnite Chapter 2 Season 2, however it looks like this update is more of a bug fixing exercise than anything else. 
And with the way Fortnite is sometimes, is that really a bad thing?
There is one new thing for players to get their teeth in - or at least a hint of what is to come and that is the Awaken Oro Challenges which should ultimately unlock a skin that was leaked at the very outset of Fortnite Chapter 2 Season 2.
Fortnite v12.21 Patch Notes
Epic have made the rather bizarre decision to stop putting out patch notes, so we can only piece together what has been noticed in-game from the community and the problems Epic have said they have fixed via their official Trello board.
Tournament scores are visually incorrect in Lobby and in-match.
Party Assist for Missions temporarily unavailable.
Unintentional Carry or Shakedown on controller.
In Split Screen, the game freezes when leaving party.
Meowscles' "Survive a fall" Challenge not always tracking progress.
"Use Legacy Look Controls" will be removed from the game.
Difficulty picking up items with the Use button.
Hit Indicators show the wrong direction.
Buildings and structures may appear low detail.
Awaken Oro Challenges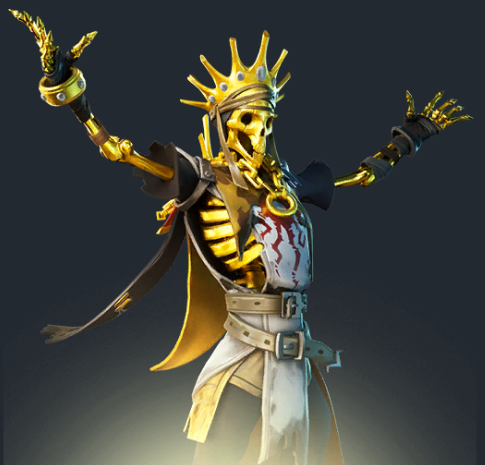 It's been a much sought after skin since it was originally leaked back at the beginning of Chapter 2 Season 2 and it looks like players will finally be getting their chance at getting their hands on it.
Thanks to data miner and leaker @FortTory we can bring you both the challenges, the first cosmetic unlocks and how much XP you will be getting for doing them.
These challenges are not yet active but will probably come on either Thursday of this week or next.