Epic Games has unleashed the Fortnite v17.30 update on 3rd August 2021. While the developer never shares the full patch notes for a Fortnite update, we've got you covered. The latest update to the ever-popular Battle Royale title adds the long-awaited Grab-Itron gun, gets ready for the massive Rift Tour event which will feature Ariana Grande and her very own Icon Series skin, and makes several bug fixes as well as improvements. Here's what we know about Fortnite v17.30 update with our unofficial patch notes.
Fortnite v17.30 update - Server downtime and release
The Fortnite v17.30 update released in the early hours of the morning on 3rd August 2021, with servers going down at roughly 07:00 BST.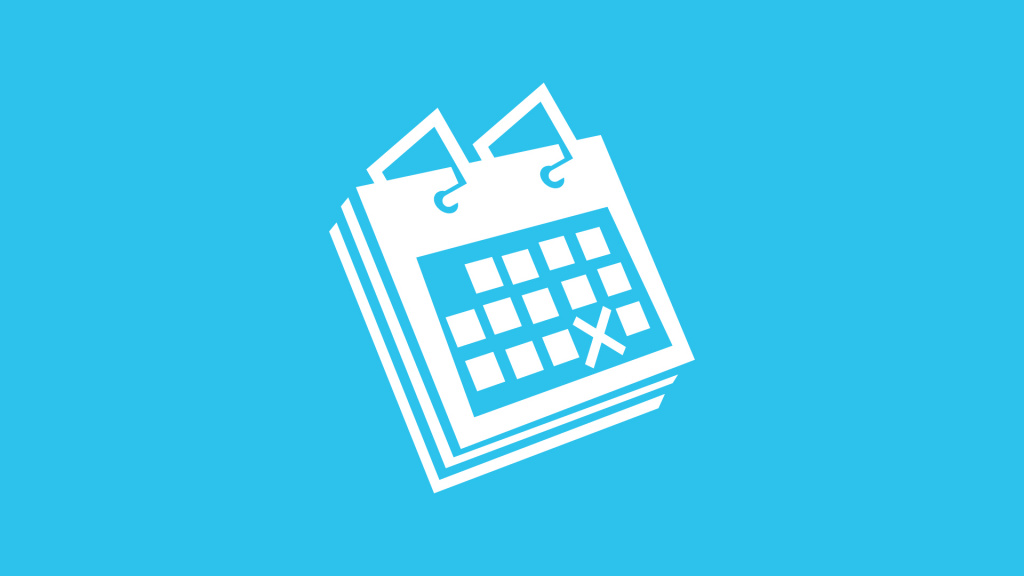 At the time of writing, the servers are down for maintenance so the update can get released. We expect the server downtime for the Fortnite v17.30 update to get back online between 10:00 and 11:00 AM BST.
Slurpy Swamp abducted
POIs are being abducted in Fortnite following the v17.30 update. In a blog post, Epic Games explains how Slurpy Swamp is being abducted:
"Planned from the very beginning, the Aliens have unleashed their newest tactic: abducting certain POIs. A giant tractor beam from the Mothership currently envelops Slurpy Swamp, lifting this industrial district to its untimely demise."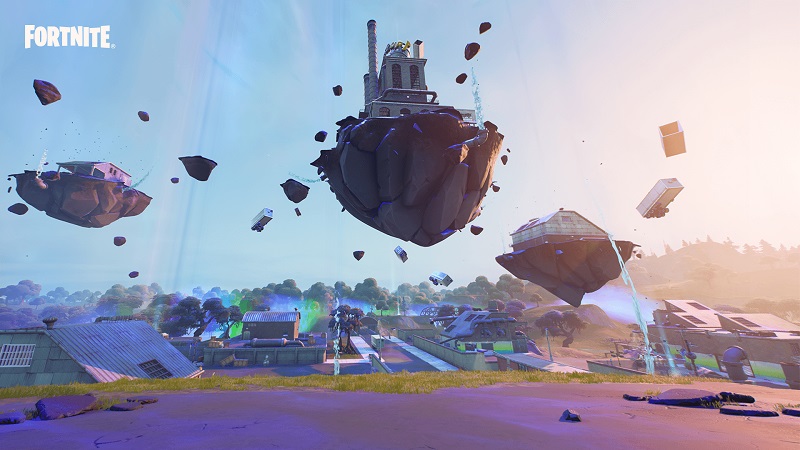 "A POI being abducted may be a cause for concern, but you could also look at it as a new battle strategy. An entire district like Slurpy Swamp is quite heavy, so the tractor beam has no choice but to break it up into chunks as it lifts it. While you're in the low-gravity tractor beam, jump from platform to platform, manoeuvring around your opponents with nimbleness. 
"Abducting a whole POI isn't something that happens overnight, so keep checking back throughout the week to see how the abduction has progressed."
Fortnite v17.30 weapon balance changes
There are two weapon balance changes in the Fortnite v17.30 update.
IO R&D has paid off: the Pulse Rifle now does more damage when aiming down sights.
The Heavy Assault Rifle now deals increased damage, has a slightly reduced fire rate, and for the first few shots, has a higher accuracy than before.
Both the Pulse Rifle and the Heavy Assault Rifle has seen some buffs, which is great for fans of the weapons.
Fortnite Grab-Itron gun released
Teased earlier in Fortnite Chapter 2 Season 7, the gravity gun was first called the "Cowinator" by fans and leakers. However, the official name is Grab-Itron. Anyone who's played a Half-Life game will likely jump with joy.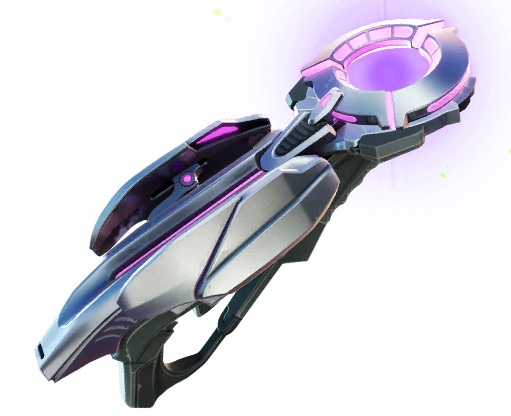 Let's just get straight to it, shall we? The Grab-Itron allows players to pick up objects and throw them at enemies, or structures. The bigger the object, the more damage it will deal, and it depends a bit on object material as well.
Basically, throwing a vehicle will deal a lot of damage, but you cannot throw it as far and with as much speed as, for example, a kitchen sink...

As you can see, the stats for Fortnite's Grab-Itron is quite barebones, since it depends on what type of object you pick up. You can press the Reload button to rotate the object.
Check out our full guide on how to get the Grab-Itron in Fortnite.
Fortnite Rift Tour & Ariana Grande skin
Spanning from 6th to 8th August 2021, the Fortnite Rift Tour is a "musical journey into magical new realities"
We already have you covered with everything you need to know about the Fortnite Rift Tour, and the v17.30 update just gets the game ready for this "musical journey".
Check out our guide to the quest and rewards, schedule and more, and get your first look at the Ariana Grande Icon Series skin.
Fortnite v17.30 patch notes - Bug fixes & improvements
While Epic Games does not release official patch notes for Fortnite updates, the Trello board does suggest the bug fixes and improvements we might see in the v17.30 update and is the closest to real patch notes we can really get.
The bugs expected to be squashed in the Fortnite v17.30 update can be viewed below. These are all marked as "fixed in next game update" on the aforementioned Trello board.
General issues fixed:
Some Wraps with Reactive or Animated elements may not display properly on the Show Your Style set. We have fixes coming for all currently known issues in future builds and will continue monitoring as new reports arise.
The radio inside vehicles may not play.
Players may be unable to perform the Last Forever Emote after selecting it.
Battle Royale issues fixed:
Vehicles can drive erratically, caused by the player in control being in a Prop state.
Players may continue to see the Cosmic Chest timer at 0:00 if they have an active Bounty that is poached by an enemy player while they are opening the chest.
Creative issues fixed:
We're investigating an issue that is causing vehicles in Creative mode to use more memory than intended.
Mobile issues fixed:
We're investigating an issue that is causing a white rectangle to appear on the Rift Tour tab.
So there you have it, the early patch notes for the upcoming Fortnite v17.30 update. We will update you once we know more, but it sure does look exciting. 
Don't forget to check out our dedicated Fortnite section filled with guides, news, leaks and more.