The journey of Fortnite continues as we're now all the way in Chapter 2 Season 8. Epic Games continues to provide gamers with exciting content including crossovers of cosmetic bundles and of course a seasonal battle pass.
Levelling up that battle pass requires gamers to clear levels of XP, which is unlocked by playing matches. There are also challenges that unlock massive amounts of XP and allow gamers to quickly progress the levels.
Here's how to destroy a Fireplace in Fortnite Chapter 2 Season 8 including all map locations.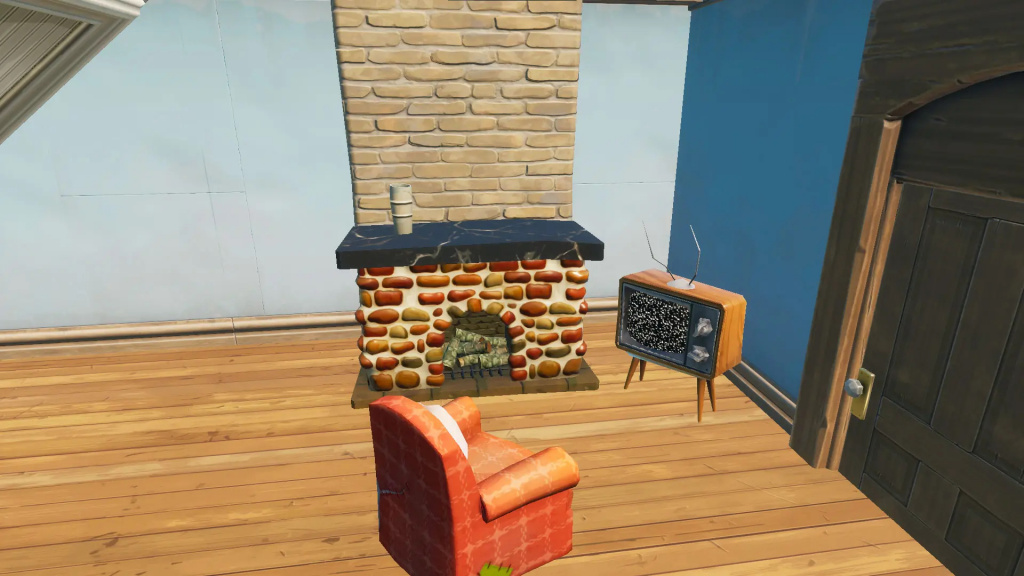 Destroy a Fireplace Fortnite Season 8 - All locations
One of the new punchcard challenges in Fortnite Chapter 2 Season 8 tasks gamers with destroying a Fireplace at Lazy Lake, Craggy Cliffs, Holly Hedges, or Pleasant Park. Some of these named locations contain multiple Fireplaces, so here's where to look in particular at each of the different spots.
Remember, gamers only need to break one (1) Fireplace to complete this challenge and unlock 30,000 XP for their battle pass.
Pleasant Park Fireplaces
Westside of Pleasant Park, in the middle house near the back door.
In the house South of the Petrol (Gas) Station.
Be wary when dropping in Pleasant Park to complete this challenge, it's a popular area and you're likely to have company here.
Lazy Lake Fireplaces
West-side of Lazy Lake, make a left through the door of the last house, Fireplace is on the ground floor.
North-side house, near the base of the stairs on the ground floor.
North-side house, right next to the front door on the ground floor.
Lazy Lake has the most Fireplaces of all the named locations listed to complete the challenge. It's a good place to drop and complete this quest to earn the XP.
Holly Hedges Fireplace
West-side the three-storied house, Fireplace is on the ground floor next to the front door.
Northwest house in Holly Hedges, Fireplace is on the ground floor right of the front door.
Craggy Cliffs Fireplace
West of Fishstick's Restaurant. Inside the house on the edge of the cliff.
There's only one Fireplace in Craggy Cliffs, so it's not the best bet to drop here in case someone else is also trying to complete this challenge.
Be sure to check out the rest of our dedicated Fortnite page. Season 8 promises to have lots more challenges and exclusive Epic Games content, so don't miss a second of the coverage.
Featured image courtesy of Epic Games.