The build-up was long and full of teasers at every turn, but Fortnite Chapter 2 Season 7 has finally arrived. As many had been speculating for weeks, the theme of the new campaign is an Alien Invasion of the Fortnite island.
The aliens have arrived in their most famous mode of transportation, UFOs. There is a massive mother-ship that is currently hovering over the island as we speak, but there are also smaller UFOs that can be accessed by players.
These UFOs operate as both vehicles to quickly transport you around the island, as well as deal damage to opponents on the way. In addition, UFOs offer the ability to heal teammates. To get you on your way in Season 7, here's a how-to guide featuring locations for all UFOs.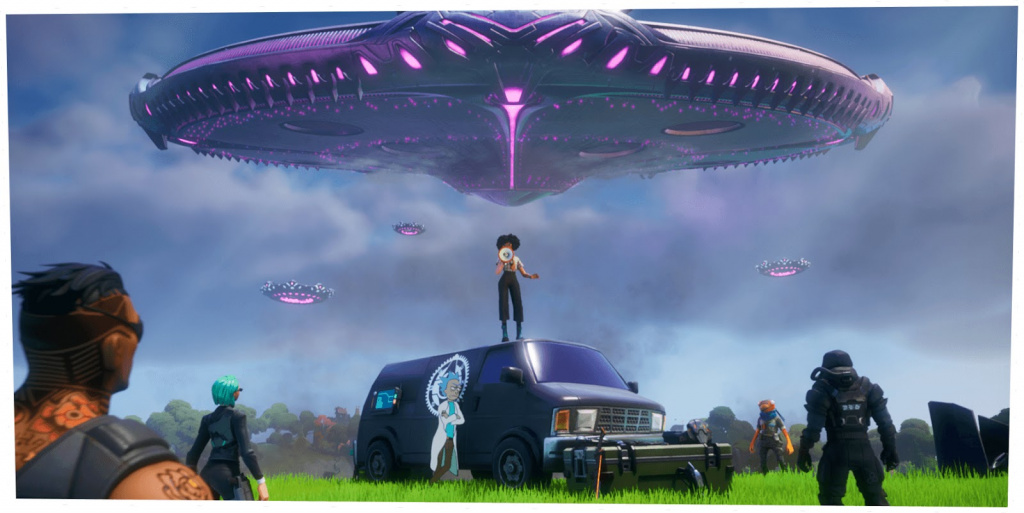 (Picture: Epic Games)
How to take over and fly UFO Fortnite Season 7
The first step in operating a UFO is that you'll have to take one over. They are currently flying through the sky operated by alien NPCs, so make sure you have the appropriate long-range weaponry.
Once you've sorted your weapons and picked out a UFO to target, start shooting it down out of the air. When you've done enough damage, the UFO will begin to descend to the earth.
Rush to the UFO and use the button prompted on your platform to enter the UFO. But be careful, the alien invader operating the UFO will try to eliminate you and your teammates, so stay ready for a fight.
Be wary that other players can also enter the UFO when it descends to the earth, so make sure you get there first! Below is a map highlighting the various UFO locations on the Season 7 Fortnite map.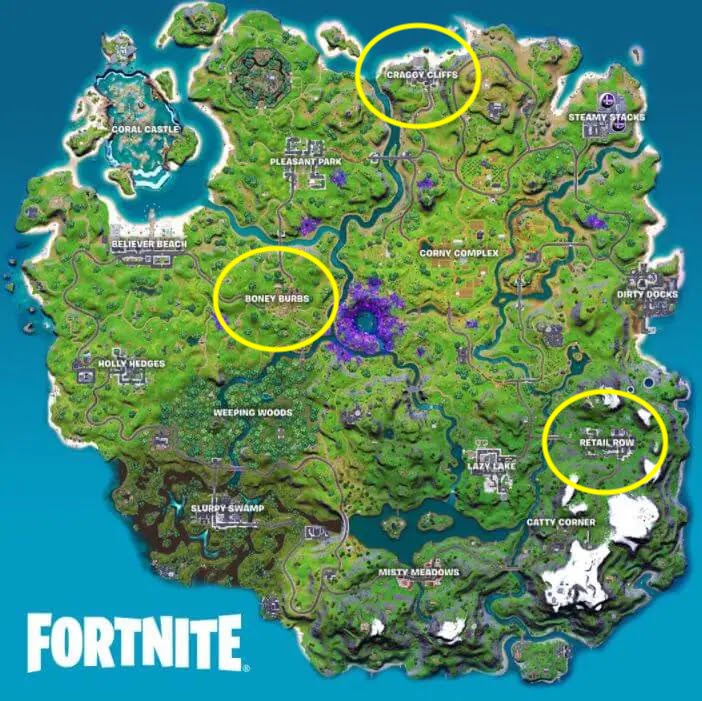 (Picture: Epic Games)
Similar to other Fornite vehicles, the UFO has a limited battery (fuel) and once it begins to run empty, the UFO will descend back to earth. Have fun flying the new UFOs and be sure to check out all of the Week 1 & 2 Challenges for Fortnite Chapter 2 Season 7.
---
For more Fortnite news be sure to check out our dedicated section, or some of our Guides & Tutorials, just below:
Fortnite Guides - All Fortnite Redeem Codes | When Does Fortnite Chapter 3 Season 5 Start?|All Fortnite Twitch Drop Rewards| How To Make Your Own Fortnite Skin |
Fortnite Events - Fortnite Winterfest 2022 | 
The Best Fortnite Creative Codes - Best Edit Course Codes|Best Prop Hunt Codes|Best Zombie Map Codes
Featured image courtesy of Epic Games.