Fortnite has re-introduced the Reboot a Friend program, where players can unlock new rewards by bringing old friends back into the game. These free rewards include Toxic Flash Glider, Heartbeat Wrap, Plasma Carrot Pickaxe (with two different styles), and a Reboot Spray.
Last time, many players complained that they do not have friends to complete these challenges. As a result, the developers have added an extra option for players who do not have friends who have left the game for 30 days or more. They can earn these free rewards, but they wouldn't have access to the bonus of 100 points.
Fortnite Reboot a Friend - How to get rewards
Moreover, players can earn 100 points for rebooting each for their old friends and 10 points for each of the matches they play together in Fortnite. Here is a breakdown of the points that players will have to earn to get their free rewards.
Reboot Spray- 100 points
Heartbeat Wrap- 200 points
Toxic Flash Glider- 300 points
Plasma Carrot Pickaxe- 400 points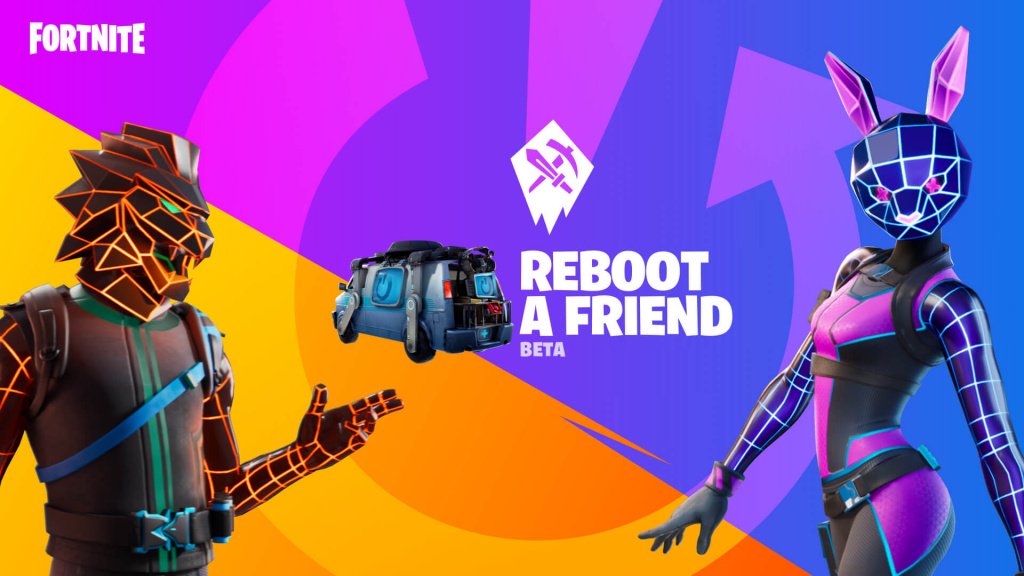 (Picture: Epic Games).
Fortnite Reboot a Friend - Schedule
The Reboot a Friend program ends on 26th April 2021.
For more on Fortnite, check out everything you need to know about the Recycle weapon.