The latest instalment of Epic Games' hit battle royale, Fortnite Chapter 3 Season 1, is finally here! Of course, this means that there is a slew of new content for Fortnite players to enjoy, such as a shiny new Battle Pass complete with all-new tier rewards, among which include a cosmetic skin from Marvel's Spider-Man: No Way Home movie.
So, if you'd like to web-sling your way through Fortnite this season just like your friendly neighbourhood superhero, then look no further than this guide. So, without further ado, here's how to get the Spider-Man outfit in Fortnite Chapter 3!
How to get the Spider-Man skin in Fortnite
To unlock the Spider-Man outfit, you will need to buy the Battle Pass for 950 V-Bucks. At the moment, the cheapest V-Bucks bundle is priced at £6.49 or $7.99.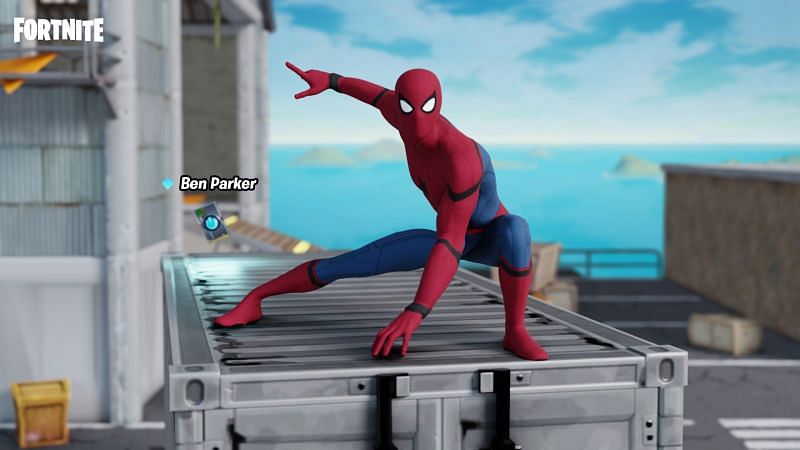 The Spider-Man outfit is on Page 9 of the Battle Pass, so you will need to be Level 80 and have nine Battle Stars before playing as Spider-Man.
Of course, you can level up your Battle Pass and acquire the required Battle Stars by completing in-game quests regularly throughout the season. But don't worry, the season should only end on 19th March next year, so you'll have plenty of time to level up.
There is also a Spider-Man Symbiote style from Spider-Man 3 on Page 10 of the Battle Pass, which costs eight Battle Stars to put the cherry on top.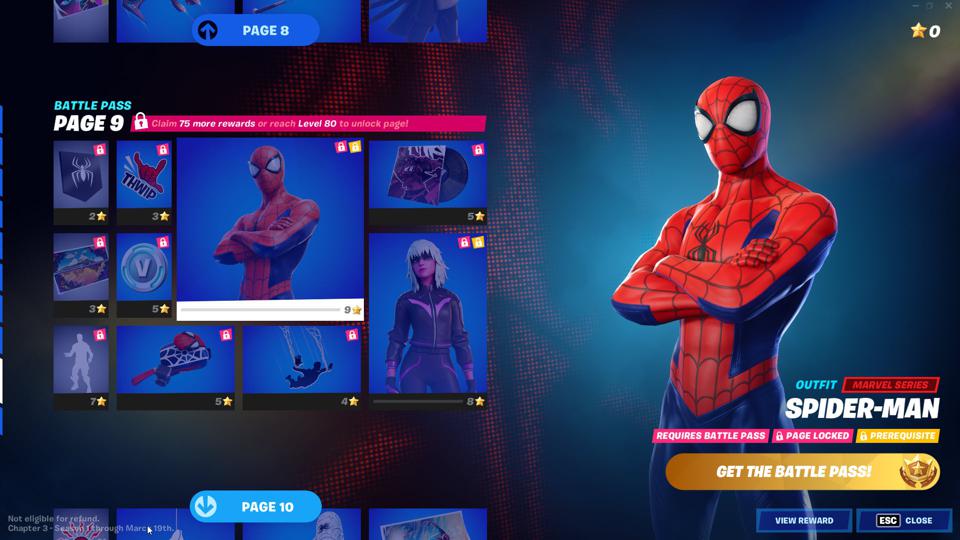 There are loads of other amazing rewards available in the Battle Pass, including skins for Shanta, Ronin, Lt. John Llama, Haven, Gumbo, Harlow, and Marcus and Kait from Gears of War is speculated to arrive later in the season.
Don't forget to check out our dedicated Fortnite section for the latest news, updates, guides, leaks and more.
Featured image courtesy of Epic Games.
---
For more Fortnite news be sure to check out our dedicated section, or some of our Guides & Tutorials, just below:
Fortnite Guides - All Fortnite Redeem Codes | When Does Fortnite Chapter 3 Season 5 Start?|All Fortnite Twitch Drop Rewards| How To Make Your Own Fortnite Skin |
Fortnite Events - Fortnite Winterfest 2022 | 
The Best Fortnite Creative Codes - Best Edit Course Codes|Best Prop Hunt Codes|Best Zombie Map Codes
Featured image courtesy of Epic Games.