Fortnite's latest update brought with it a number of new weapons, improvements to Creative mode, and a brand new vehicle modification system.
At the moment cars and trucks can only be modded with Chonker's Off-Road Tires but leaks, that have so far proven to be correct, have shown that mounted guns are also on the way.

(Picture: Epic Games)
These meaty tires will give your vehicle extra off-road potential, allowing you to traverse more difficult terrain with ease.
To get them on your car, you will need to learn to mod vehicles in Fortnite. Here is how.
How to mod cars in Fortnite
Modding cars in Fortnite means getting to one of the game's new garage locations, they can be found in the following areas:
Catty Corner
Sweaty Sands
Pleasant Park
Megastore/Viking Ship
East of Colossal Crops
North of Slurpy Swamp
West of Steamy Stacks
Gas n' Grub
West of Misty Meadows
At these locations, you should be able to find an item by the name, "Off-Road Tire Mod", pick it up.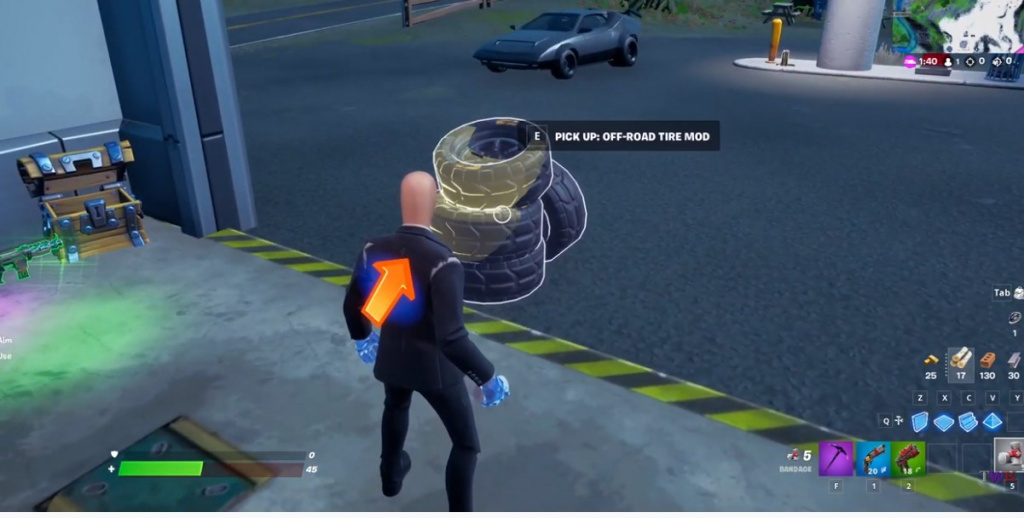 (Picture: YouTube/thewalkthroughking)
Now, simply find the car or truck you would like to mod and throw the Off-Road Tire Mod at them like you would a grenade.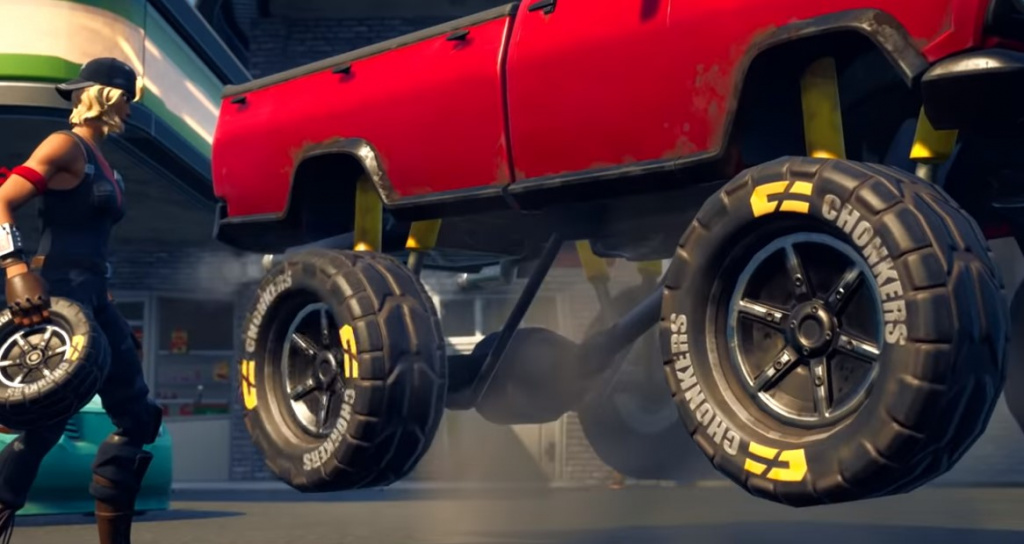 (Picture: Epic Games)
Your vehicle will be instantly upgraded with the Off-Road Tires.
At the moment no further mods are available in the game but you can be sure it won't be long until you will be able to attach a huge gun on the back of these trucks. Until then take them off-road and beat that storm!
---
For more Fortnite news be sure to check out our dedicated section, or some of our Guides & Tutorials, just below:
Fortnite Guides - All Fortnite Redeem Codes | When Does Fortnite Chapter 3 Season 5 Start?|All Fortnite Twitch Drop Rewards| How To Make Your Own Fortnite Skin |
Fortnite Events - Fortnite Winterfest 2022 | 
The Best Fortnite Creative Codes - Best Edit Course Codes|Best Prop Hunt Codes|Best Zombie Map Codes
Featured image courtesy of Epic Games.