Fortnite Chapter 3 has been off to a roaring start with so much new content already featuring. The first season of the third chapter brought a new battle pass for players to unlock exclusive rewards.
In addition, there was a Winterfest promotion that ran throughout December, allowing players to unwrap free gifts. We've now reached Week 5 of Chapter 3, and there's a new set of weekly challenges to unlock.
Here's how to Teleport using Rifts at different Seven Outposts in Chapter 3 Week 5 of Fortnite.
Fortnite: Teleport using Rifts at different Seven Outposts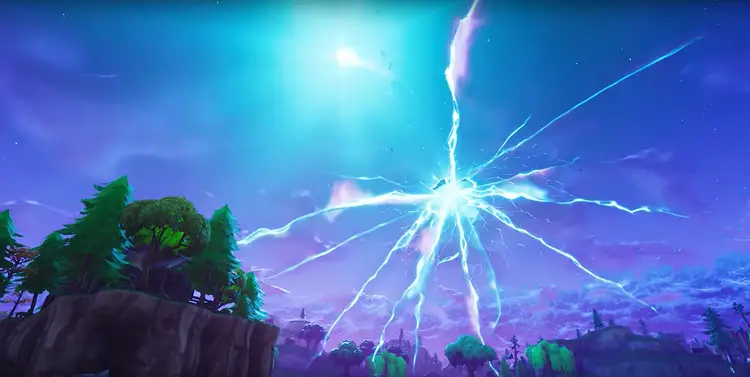 One of the new Fortnite season challenges for Week 5 of Chapter 3 tasks players to "Teleport using Rifts at different Seven Outposts (0/3)". These Rifts are a new way for players to transport around the island, and they can be squad-saving moves.
Using the Rifts is a very simple process, you simply need to run into the light beam and your player will instantly be teleported to a new location. When you are first teleported, you begin descending back down to the Fortnite island at your new location, as if you have just jumped out of the battle bus.
Here's what the Rift teleport looks like in action:
Fortnite Seven Outposts locations - Teleport using Rifts
In total, there are seven different locations for players to use Rifts to teleport. Scattered around the Fortnite island, there will be a Rift to use at all corners of the map.
Here's where you can find different Rifts to teleport and complete this Week 5 task:
Northwest of Logjam Lumberyard
Northwest of Camp Cuddle
Southwest of Greasy Grove
Southwest of Coney Crossroads
Southeast of Chonker's Speedway
East of Sanctuary on the mini-island
Northeast of the Daily Bugle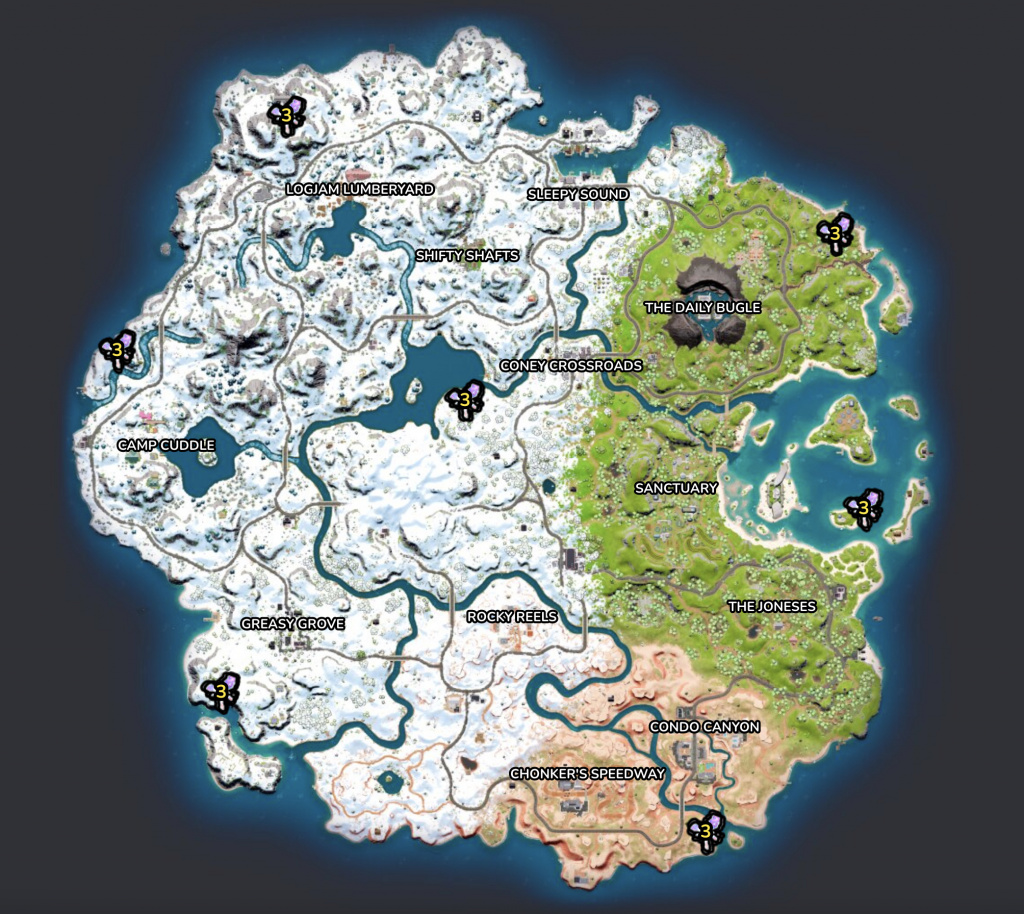 Check out our dedicated Fortnite page for everything from the popular battle royale as Chapter 3 rolls along. We'll keep you in the loop with the latest challenges, cosmetics, and more.