Fortnite Chapter 3 Season 1 will be flipping things for players with the arrival of new gameplay features, quality of life changes and cosmetics. Picking up where Chapter 2 Season 8 left off, the Fortnite island no longer looks or plays the same, but it provides players with plenty of places to explore.
Epic Games dropped the official Overview Trailer to social media and other online channels while their servers were down. Here's everything we've unpacked from the Overview Trailer, including new features, locales and more that's coming in Fortnite Chapter 3 Season 1.
Battle Pass XP now available beyond Battle Royale
With the incoming release of  Fortnite Chapter 3 Season 1, players will finally be able to earn Battle Pass XP outside of Fortnite Battle Royale. Likely extended to Fortnite: Save the World and Fortnite Creative, players can progress through the Battle Pass by playing Fortnite their way by levelling up to unlock amazing Battle Pass cosmetics, including Spider-Man.
Spider-Man arriving in Fortnite
We have previously reported that Spider-Man was going to be a part of Fortnite Chapter 3 Season 1, in some form, thanks to the leaked trailer that went viral hours before the Chapter 2 Season 8 event. The overview trailer confirms that the web-slinging hero will be available through the Battle Pass, where players can unlock one of three Spidey outfits, including the Symbiote outfits.
We are yet to determine which other Spider-Man cosmetics will be available through the Fortnite Shop, but leaks suggest new back bling and an emote based on the infamous Spider-Man meme could be added.
Fortnite adds new features with Chapter 3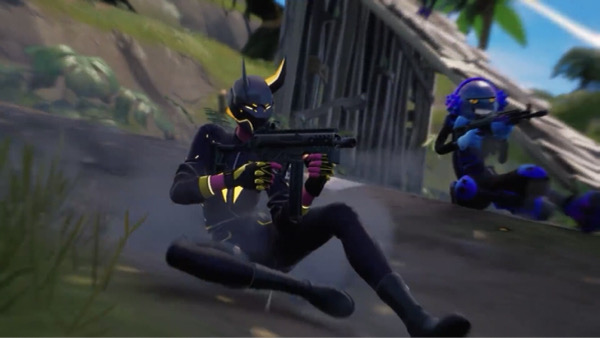 The sliding feature, which was leaked in the aforementioned trailer, has been confirmed by Epic Games. Sliding will now provide players with more options not just to evade enemies or massive firefights but also to manoeuvre around the map much faster.
As with Spider-Man's introduction to Fortnite, the swinging feature will also be added in Chapter 3 Season 1. Be like Spider-Man and evade enemies or quickly travel to the safe zone within the storm before it closes on you.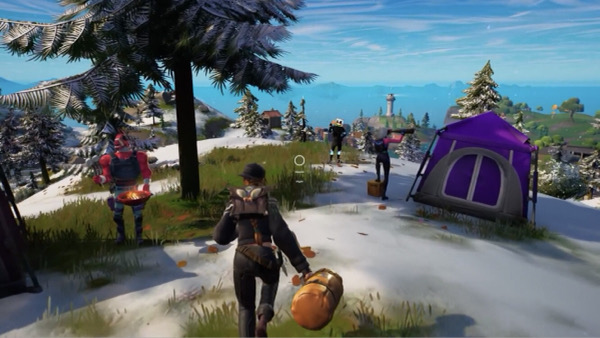 The loot tent is Fortnite's newest game feature in which players can be pitched up when their squad are in need of some healing or to store weapons, ammo and more. This can be done "from match-to-match" and is a great way of storing duplicate weapons for your teammates.
Speaking of weapons, Fortnite will see the arrival of new weapons and items to the game. These new weapons and items not only will help players secure that Victory Royale but also earn players a new type of reward, the Victory Crown. To keep the Victory Crown, players will need to win matches continuously but should they lose, the Crown will likely be lost.
New map locations and POIs
The Sanctuary is the new location being added to the island map of Fortnite. The Sanctuary is the secret home of the Seven which is highlighted by the large appearance of a statue of The Foundation that overlooks this area. Additionally, Spider-Man will be bringing his home to Fortnite, which includes the Daily Bugle building, likely as a new POI for Fortnite.
More changes and features are arriving in Fortnite Chapter 3 Season 1, including more locations for players to explore, all new weather changes and new characters available from the Battle Pass. The next chapter of Fortnite will begin soon for players to begin their next adventures, and who knows what they may find on the island.
Don't forget to check out our dedicated Fortnite section for the latest news, updates, guides, leaks and more.
Featured image courtesy of Epic Games.
---
For more Fortnite news be sure to check out our dedicated section, or some of our Guides & Tutorials, just below:
Fortnite Guides - All Fortnite Redeem Codes | When Does Fortnite Chapter 3 Season 5 Start?|All Fortnite Twitch Drop Rewards| How To Make Your Own Fortnite Skin |
Fortnite Events - Fortnite Winterfest 2022 | 
The Best Fortnite Creative Codes - Best Edit Course Codes|Best Prop Hunt Codes|Best Zombie Map Codes
Featured image courtesy of Epic Games.