Huynh "Kinstaar" Duong Huyn was understandably bitter and deflated after being attacked by a gang earlier this week in Tours, France where he resides. But now that some time has passed, he's managed to find some humour in it despite it all.
Benjy "Benjyfishy" David might currently be signed with rival organisation NRG Esports, but it hasn't stopped him from forming a wholesome friendship with Kinstaar. The two pro Fortnite players have shared a bit of banter for several years now, and it seems like their interactions have helped Kinstaar on his road to recovery.
"Night walks are so good," said Benjyfishy in a post on Twitter. "Not in France," quipped Kinstaar, with a skull and bones emoji.
Not in France ☠️

— Kinstaar (@Kinstaar92i) September 18, 2020
It wasn't an elaborate joke, but it's clearly a tongue-in-cheek reference to the brutal attack he endured in Tours the other night. What's more, the fact he's found some humour in it at all is a positive sign and a stark contrast to how he felt after it happened.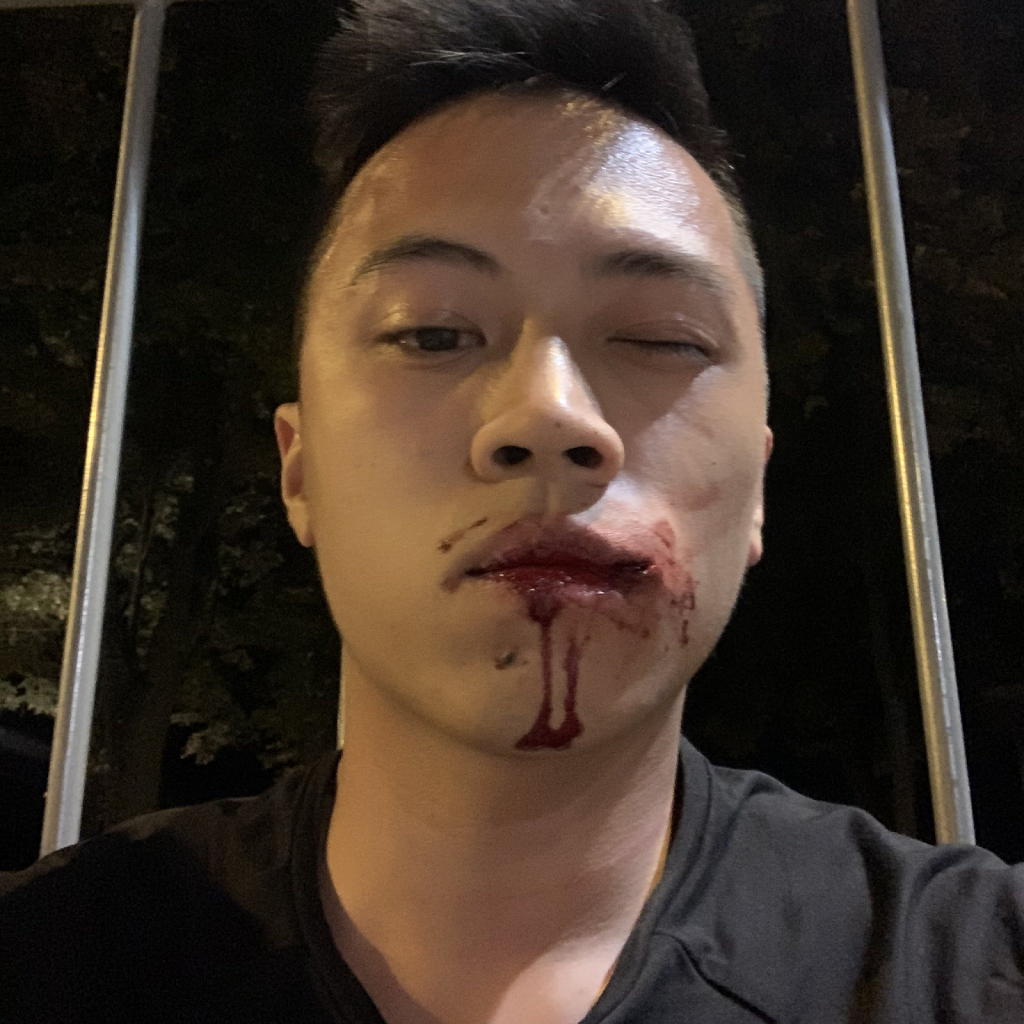 (Picture: Kinstaar)
Kinstaar opened up more about the attack and the injuries he received on Twitter.
Je suis enfin sorti après 9H d'attente, 8 points de sutures extérieur+intérieur de la lèvre

2 hématomes assez gros sur le front

Des hématomes partout sur le corps, éraflure sur le long du tibia

Merci pour vos milliers de messages, j'ai pleuré dans mon coin, j'en pouvais plus

— Kinstaar (@Kinstaar92i) September 16, 2020
"I finally got out after a 9 hour wait," he said. "8 stitches on the outside + inside of the lip. 2 fairly large bruises on the forehead. Bruises all over the body, scratching along the shin. Thank you for your thousands of messages, I cried in my corner, I couldn't take it anymore."
He also spoke of working with the police to help find the culprits and prevent additional attacks from happening.
La plainte a été déposé, le commissariat de police de Tours ont déjà commencé à mener l'enquête.

Moi, je retourne me reposer pour quelques jours, on se revoit vite ❤️

— Kinstaar (@Kinstaar92i) September 17, 2020
It might be a while for him to recover physically, but if his joke is anything to go by, at least it looks like he's already starting to recover mentally.