After leaked documents during the Apple vs Epic Games legal battle back in May suggested Naruto would be coming to Fortnite, the developers have finally confirmed the long-awaited crossover.
With a simple image via social media, the Fortnite Twitter account revealed that both battle royale and anime juggernauts will come together in an incredible crossover this November.
The tease is not without at least some important details, so let's break down everything you need to know about the upcoming Fortnite x Naruto event.
Fortnite x Naruto Shippuden - Release date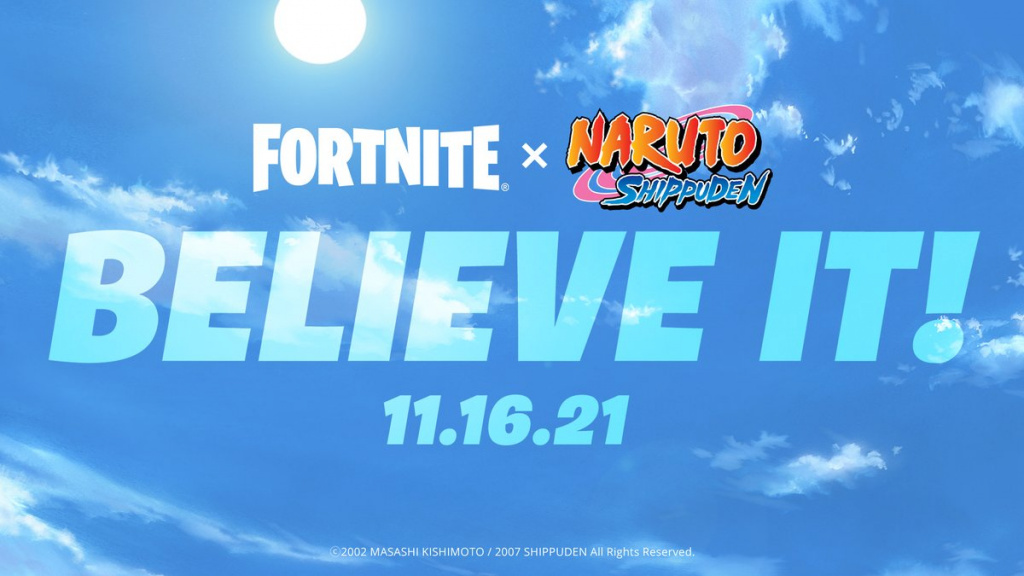 It's safe to assume the arrival of Naruto Uzumaki will come bearing a great amount of content, including skins, emotes, and more. It all kicks off this upcoming 16th November, according to Epic Games.
One more thing worth mentioning is that the image specifically uses the Naruto Shippuden logo, the sequel to the original anime that sees the cast of iconic heroes including Naruto, Sasuke, Sakura and more move forward almost three years in the anime.
Fortnite x Naruto Shippuden - Skins
This means that the Naruto skin will most likely resemble his teenage appearance, as he was between 15 and 17 years old when the events of Shippuden unfold. 
There's a high likelihood we may see some other character besides the titular Naruto Uzumaki, as the entire cast seems to have a devoted fanbase all on their own.
Will we see Sakura? Sasuke? Kakashi? Only time will tell.
Anime fans overall should be excited, as this can open the floodgates to more and more Fortnite anime crossovers. Leaks suggested that Naruto wasn't the only iconic Shonen hero to make the jump to the battle royale, with Dragon Ball's Goku due to make an appearance soon. 
Don't forget to check out our dedicated Fortnite section for the latest news, updates, guides, esports coverage, leaks and more.
Featured image courtesy of Pierrot and Epic Games.