Fortnite Chapter 2 Season 5 is coming to an end on 16th March 2021 with the Zero Crisis Finale. Developer Epic Games has started teasing content coming our way in Fortnite Season 6, alongside a new weapon, which is likely the unreleased Black Drum shotgun.
New Black Drum weapon in Fortnite Season 6?
First off, Epic Games has not officially confirmed the release of the Black Drum shotgun into Fortnite Battle Royale with Season 6.
Instead, this information comes from a recent teaser by Epic Games. As spotted by Fortnite dataminer Twea, the teaser for Season 6 shows a variety of small details, including what is believed to be the Black Drum shotgun.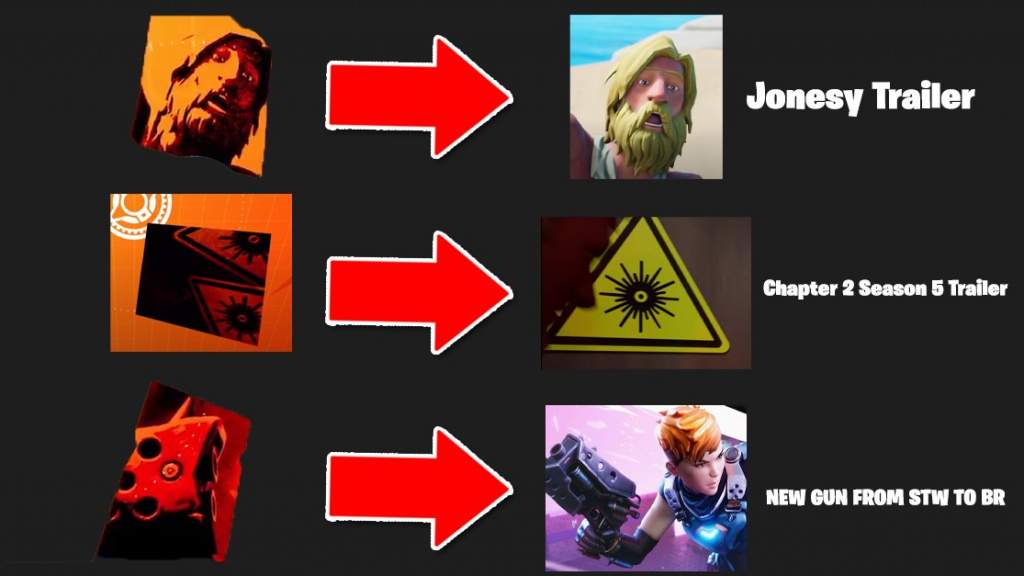 (Picture: Twea)
The stats for the Black Drum shotgun in Fortnite's Save The World campaign is:
Ammo: "Shells 'n' Slugs"
Reload Time (Seconds): 2.8
Magazine Size: 10
Damage to Player: 15.7
Info: "Drum Shotgun that fires Shells in 2 round bursts."
Famous dataminer HYPEX also noted how the Black Drum shotgun might be a new weapon in Fortnite Season 6.
On Twitter, HYPEX explained: "Looks like the Black Drum Shotgun is the one appearing in the Season 6 teaser, so it MIGHT make an appearance next season.."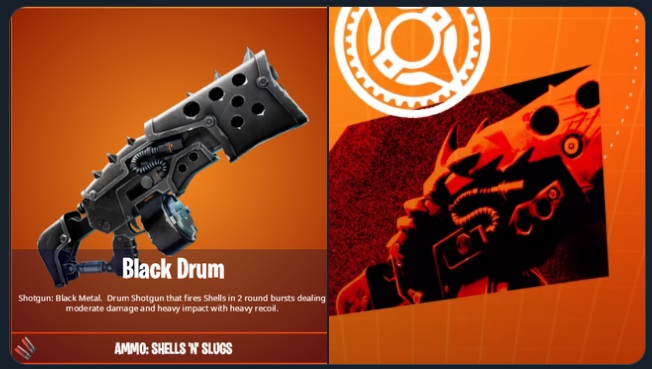 (Picture: HYPEX)
The Black Drum shotgun is already in the Save The World campaign, so the weapon making its way into Fortnite Season 6 is definitely a possibility, considering the recent teaser from Epic Games.
Keep in mind that this is, so far, just speculation. Epic Games has not confirmed that the Black Drum shotgun will release into Battle Royale with Fortnite Season 6, and it might not release at the start of the season.
Stay tuned as we will bring you all the information about Fortnite Season 6, including the possible new weapon, as soon as the new season begins.