There's already a tonne of content in the Fortnite Season 6 update but that doesn't mean we can't get excited for even more new guns coming in the future. One, in particular, called "Recycler" is a unique upcoming Fortnite Season 6 gun that was found by dataminers, alongside new Exotic weapons coming to the game.
Fortnite Recycler gun in Season 6
The Recycler gun has not been released just yet. However, you might have spotted it in the Fortnite Season 6 trailer, pointing towards the weapon definitely releasing sometime in the current season.
For those who didn't spot it, you can view it at the 0:44 second mark in the Battle Pass trailer. It is also featured in the main image of this article, in case you didn't notice.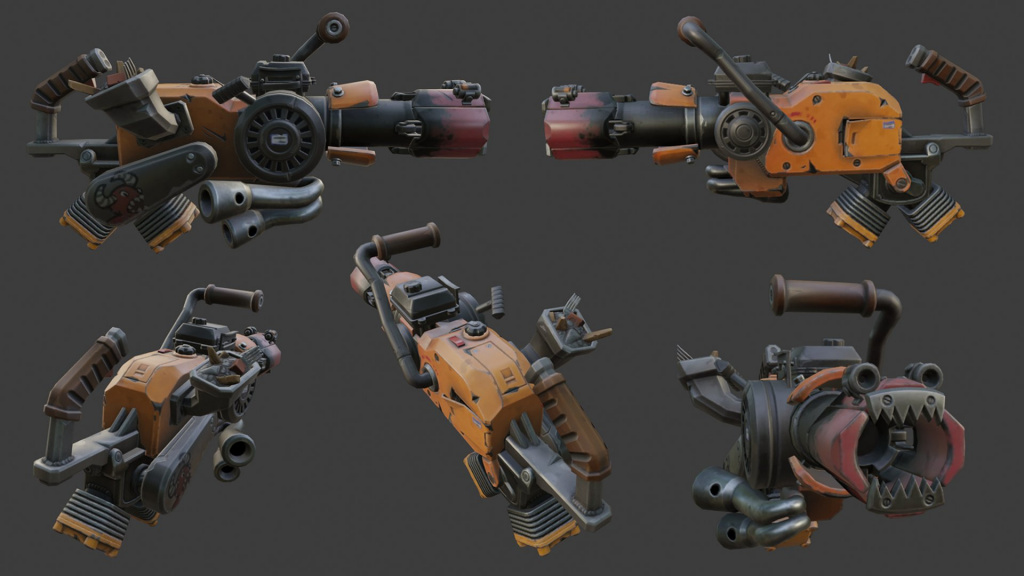 (Picture: HYPEX)
The upcoming Recycler gun in Fortnite Season 6 will allow players to suck in and recycle some types of ammo or materials, then shoot out a "Junk Bomb" according to dataminer HYPEX.
Some text related to the Recycler gun includes: 
Harvest Ammo
<Player> Scrapped Themselves
<Player> Scrapped <Player2> With a Recycler
If we are reading this correctly, it appears you will be able to recycle enemy players? Possibly when they are in a downed state...
New Fortnite Season 6 Exotic guns
Dataminer iFireMonkey also found four new Exotic weapons set to arrive sometime in Fortnite Season 6.
There aren't detailed stats on these weapons just yet. However, thanks to iFireMonkey, we do know their names and which NPCs will sell these new Exotics for Gold Bars.
Deadfire will sell a Marksman Revolver
Rebirth Raven will sell an Unstable Bow
Lara Croft will sell a Grappler Bow
Raptor will sell a Flare Gun
At the time of writing, it is unclear when Epic Games will release the new Recycler weapon in Fortnite Season 6 and when the new Exotics will appear.
For now, Fortnite fans should really just enjoy all the new content and level up their shiny new Battle Pass while the developer prepares even more new content.
---
For more Fortnite news be sure to check out our dedicated section, or some of our Guides & Tutorials, just below:
Fortnite Guides - All Fortnite Redeem Codes | When Does Fortnite Chapter 3 Season 5 Start?|All Fortnite Twitch Drop Rewards| How To Make Your Own Fortnite Skin |
Fortnite Events - Fortnite Winterfest 2022 | 
The Best Fortnite Creative Codes - Best Edit Course Codes|Best Prop Hunt Codes|Best Zombie Map Codes
Featured image courtesy of Epic Games.