In the Fortnite Chapter 2, Season 3 launch trailer, we saw cars in action. With Season 3 well underway (for six weeks now), Fortnite cars are still nowhere to be seen. Since the latest update (v13.30) was released, there is one burning question on the minds of many Fortnite fans: When will cars finally release?
When will Fortnite cars release?
Dataminers have been digging up details about Fortnite cars for quite some time, with a tonne of information found in update v13.20. However, cars have not arrived in Fortnite, and it seems they might not make an appearance soon either.
Now, Epic Games has updated the community, explaining they need a few more weeks before they are ready to unleash cars in Fortnite.
Fender bender? #NoSweat.
Run out of gas? That's not covered.

Our lawyers are currently sweating the policy details and fixing typos like 'otter coverage' instead of auto coverage. Due to this, many vehicles got taken for inspection.

Expect a few weeks until we're road ready. pic.twitter.com/6YdPara80q

— Fortnite (@FortniteGame) July 23, 2020
This delay to the release of Fortnite cars makes one wonder if they will actually release before Season 4. Fortnite Chapter 2, Season 3 is set to end on 27th August, and with a "few weeks" delay, cars might just get moved into Season 4.
If the release date for Fortnite cars was just two weeks away, Epic would have probably said "a couple of weeks". This would put the release date at roughly the first week of August. However, the "few weeks" could signal three or more weeks until release.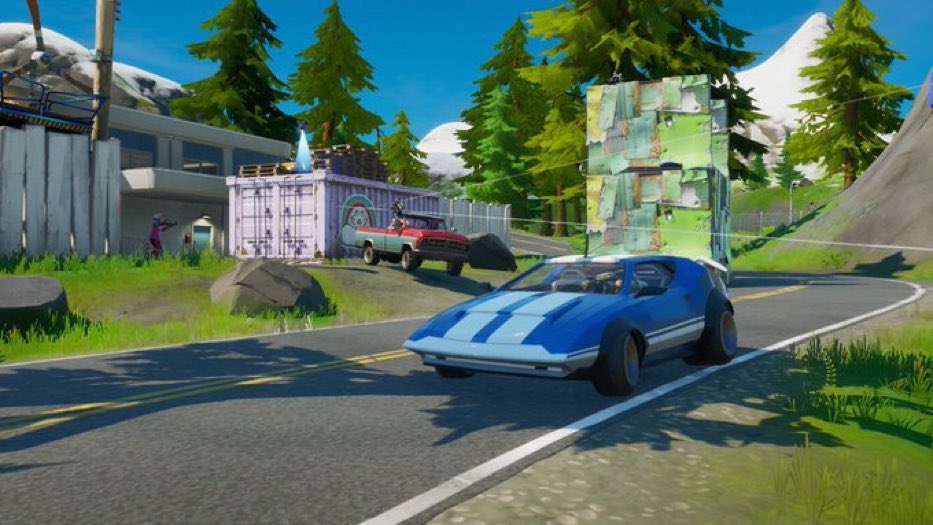 Fortnite cars are still a few weeks away (Picture: Epic Games)
At the time of writing, Epic hasn't revealed the exact release date for cars in Fortnite. However, we do know there will be several types of cars, ranging from small, medium, large, and trucks. 
Cars in Fortnite will require fuel (and refuelling), and they will have a boost mode to speed across the map. Now, we just need to wait for Epic to release them next month.
While you wait for Epic Games to call some mechanics and release cars in the game, you can always check out the latest episode of our Lockdown video series below.
Lockdown: Rocket League goes free-to-play and Call of Duty Season 5 teasers (23.07.2020)