Back on 24th August 2018, a mysterious object appeared in Fortnite near Paradise Palms. Lovingly called "Kevin the Cube", this cube-like object printed seven runes with anti-gravity domes surrounding them in the first chapter of Fortnite. 
Kevin the Cube destroyed some buildings, caused chaos, became "bouncy" and much more as Fortnite players hung onto its every move back in 2018. Now, players have found a hint suggesting the return of Fortnite's Kevin the Cube.
When will Kevin the Cube return to Fortnite?
Kevin the Cube will likely return to Fortnite during the end-of-season or end-of-chapter event.
With the release date of Fortnite Season 6 (or Chapter 3 Season 1 if you are in that camp) set in the week of 15th March 2021, Kevin the Cube could likely return just before the start of the new season or chapter.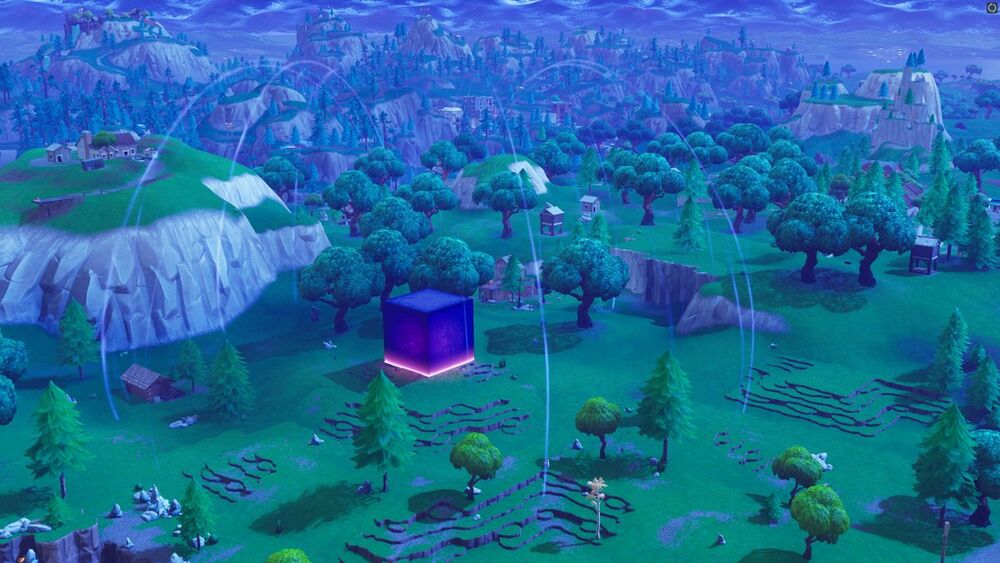 (Picture: Epic Games)
Right now, Kevin the Cube is believed to be the source of power for the Steamy Stacks power plant, as Kevolution Energy has icons of the Cube on its smokestacks.
At this point, you might be wondering why we think Kevin the Cube will return?
Hints of Kevin the Cube's return emerge
Throughout Fortnite Chapter 2 Season 5, entitled Zero Point, strange portals to different dimensions have appeared across the map. Yes, just like in Fortnite Chapter 1 Season 5, where Kevin the Cube imprinted runes.
Reddit user duskyxlops created a map with the strange portals which have spawned so far. There are two missing portals, which could release with the next couple of Fortnite updates.
(Picture: duskyxlops)
This sure does look like a cube, right? That's if the formation remains accurate with the last two portals.
Further, fans have found sound files in the game for a mechanical door opening. This could indicate Kevin the Cube escaping from the redacted bunker.
The theory right now is Kevin the Cube will return for the upcoming end-of-season event, and in Season 6 (or Chapter 3 Season 1), dark energy could corrupt the portals and create corrupted zones.
At the time of writing, Epic Games has not confirmed the return of Kevin the Cube. However, many fans are jumping behind the idea of the mysterious object making a return.