It's been an exciting start to Chapter 3 of Fortnite battle royale after
The End of Chapter 2 event
flipped the entire map over. The new campaign has revealed tons of new locations and content for players to interact with.
Of course, the start of Chapter 3 Season 1 means new NPCs to accept challenges from, unlocking XP to help clear levels on your battle pass. Some of these can be challenging, as they can require players to find specific map locations.
Here's where to collect readings from Seismometers in Fortnite Chapter 3, a new challenge from The Scientist NPC.
Seismometer locations - Fortnite Chapter 3 Season 1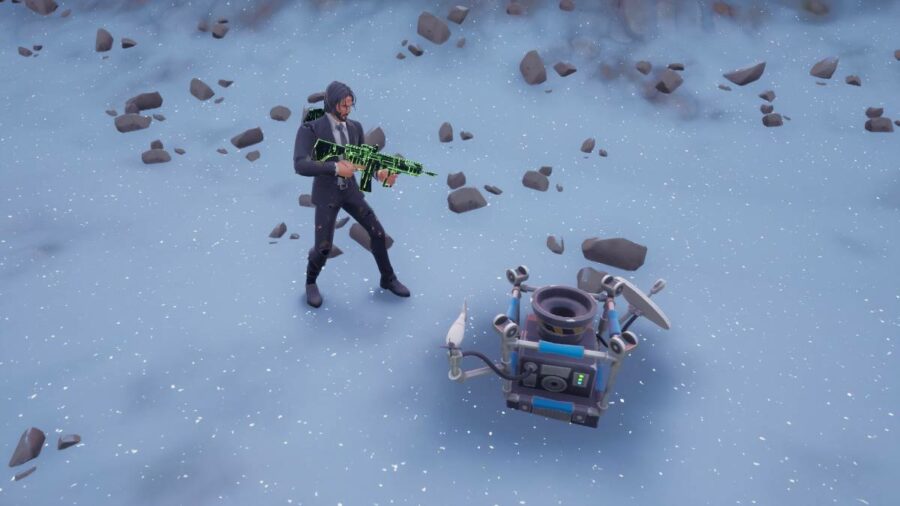 To start this challenge, you'll first need to head to Logjam Lumberyard and interact with The Scientist NPC to accept the quest. Next, you'll need to begin collecting readings from Seismometers.
Head over to the mountains North of Logjam Lumberyard; this is where you'll find the majority of Seismometers. You'll only need to interact with three Seismometers in total, but they must all occur in one match to complete The Scientist's challenge.
For a visual look, here is a map with the exact locations of where to collect readings from Seismometers in Fortnite Chapter 3:
When you see a Seismometer, simply walk up to it and press the prompted button to interact with it; this will grant you the reading you need to collect.
Make sure to check out our dedicated Fortnite page for everything on the popular battle royale as Chapter 3 rolls along. We'll keep you in the loop with the latest challenges, cosmetics, and more.
Featured image courtesy of InTheLittleWood.