With the launch of Fortnite Chapter 2 Season 8, players have been hard at work completing various punch card quests that were reintroduced to the game. One particular punch card quest has to do with a brand new NPC, Wrath and the Recon Scanner.
The Escaped Tenant is the punch card questline associated with Wrath, and to initiate it, players will have to locate the NPC in Stealthy Stronghold. To complete the quest, players will have to use the Recon Scanner to locate two hidden enemies; however, not many players have any idea where to find the weapon.
Where to find the Recon Scanner in Fortnite?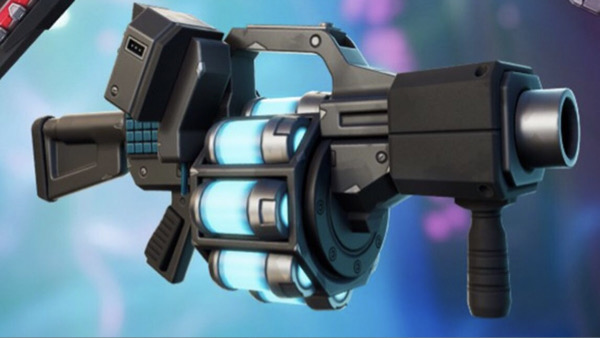 If you are planning to start the Escaped Tenant questline or are in the process of completing it, you would need to have a Recon Scanner in your inventory.  To locate them, players can refer to the many IO Outposts found across the Fortnite map.
The rooftop of an IO base in Corny Crops

Inside an IO base that's north of Dirty Docks

Southwest of Pleasant Park

Between Lazy Lake and Corny Crops

Southwest and southeast of Misty Meadows

South of Holly Hedges

The jungle station at Stealthy Stronghold

The domino base

The hill station northwest of Believer Beach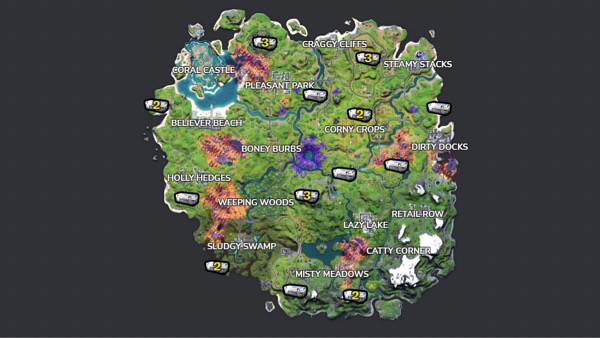 Players should keep an eye out for IO chests at the IO Outposts, specifically as Recon Scanners have occasionally been looted at the outposts. However, it is not guaranteed that a Recon Scanner will be found immediately, so players will need to open a few of these chests to eventually find one.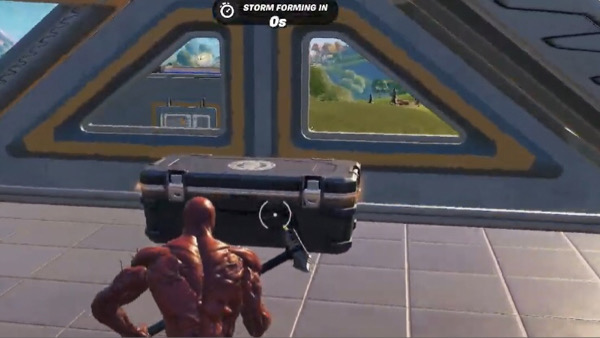 Unfortunately, these chests are quite limited, so patience should be exercised, hence why it is best to seek them out before initiating the relevant questline.
What is the Escaped Tenant questline?
Once players have acquired a Recon Scanner, it's time to put it to good use. If you have initiated the questline by meeting Wrath, players can move on to the first objective. However, if you have yet to visit Wrath, he can be found hidden inside the walls in Stealthy Stronghold north of Pleasant Park.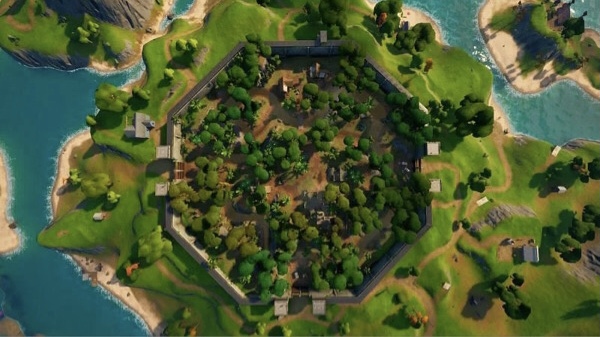 Wrath will ask players to locate two hidden enemies using the Recon Scanner. Once players have found a worthy target, fire the weapon in their direction, which would send a pulse-like projectile that scans the area and turns the enemy red. Complete this a second to mark off the objective.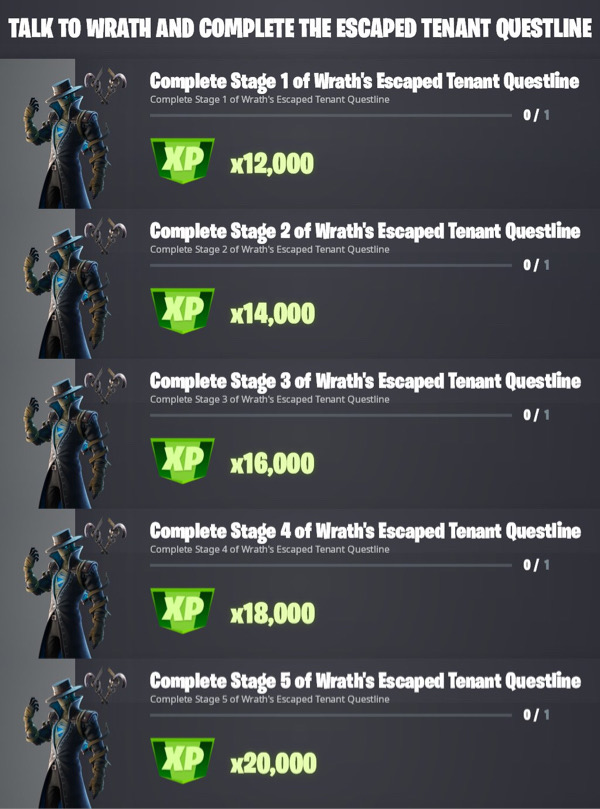 Upon completion, players will earn 12 000XP and unlock more objectives in the Escaped Tenant questline, meaning more XP to be rewarded.
Check out our dedicated section for everything Fortnite, from news to leaks, guides, drama and more.
Featured image courtesy of Epic Games.
---
For more Fortnite news be sure to check out our dedicated section, or some of our Guides & Tutorials, just below:
Fortnite Guides - All Fortnite Redeem Codes | When Does Fortnite Chapter 3 Season 5 Start?|All Fortnite Twitch Drop Rewards| How To Make Your Own Fortnite Skin |
Fortnite Events - Fortnite Winterfest 2022 | 
The Best Fortnite Creative Codes - Best Edit Course Codes|Best Prop Hunt Codes|Best Zombie Map Codes
Featured image courtesy of Epic Games.