Fortnite Season 8 is finally here, and it comes with an abundance of new content.
From new weapons to new Mythic skins, Season 8 battle pass, Carnage crossover event, and much more.
Of course, the new battle pass means that we are starting the grind again from scratch, but thankfully, there are also a lot of challenges and questlines that will reward you with plenty of XP to start working through the tiers.
IO Heist questline challenges and rewards
One of the very first quests in Fortnite Chapter 2 Season 8 is the IO Heist questline, which will be given to you by Charlotte. She will ask you to help her ransack the remaining IO structures in Season 8, and if you accept the tasks, you will be able to earn up to 80,000 XP, a pretty decent sum to help you kick off your grind through the battle pass and unlock starting skins.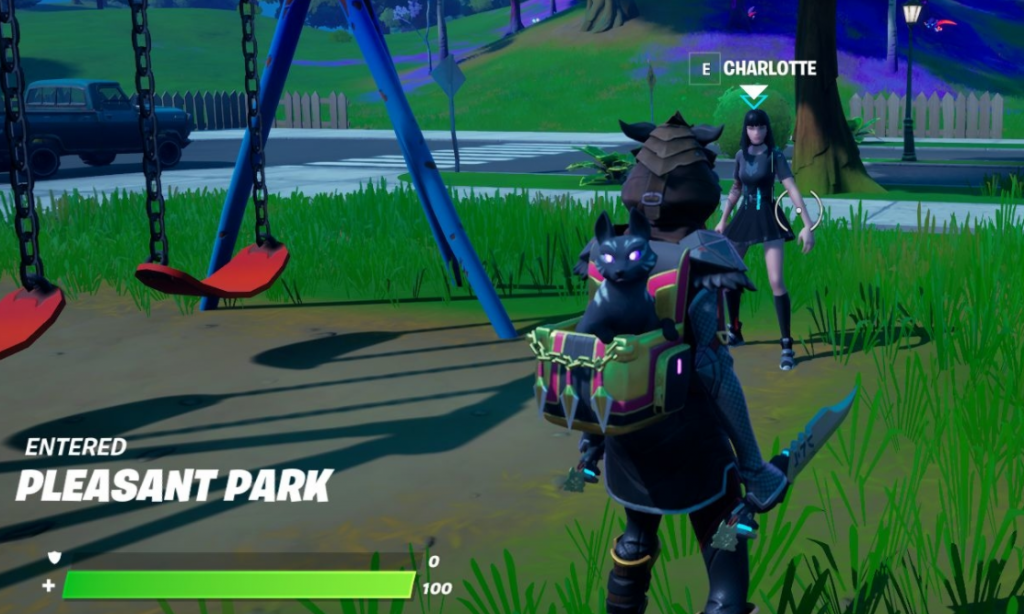 To start the IO Heist questline in Fortnite Season 8, all you need to do is to talk to Charlotte while playing a match of Fortnite. You will be able to find her in Pleasant Park near swings.
When you initiate the conversation with her, she will explain to you the quest. To start the questline, just select the exclamation mark.
Once activated, you will get a series of quests that are rather easy and will earn you some nice XP.
Here are all the challenges in the IO Heist questline:
| | |
| --- | --- |
| Challenge | Reward |
| Collect an assault rifle and a grenade | 12,000 XP |
| Reach max shields (1) | 14,000 XP |
| Visit an IO Outpost or the IO Convoy (1) | 16,000 XP |
| Eliminate IO Guards (2) | 18,000 XP |
| Search a chest in an IO Outpost or in the IO Convoy (1) | 20,000 XP |
Most of these challenges are rather easy and straightforward, but one particularly troublesome for players is the elimination of IO Guards, as they are not sure where to find them.
IO guards locations in Fortnite Season 8
If you can't find the IO guards, the map below will help you.
It's rather easy to find them, you just need to visit any of the IO Outposts or the IO Convoys on the new Season 8 map and IO guards will be there.
Check out the map to see all 5 locations:
For the "Eliminate IO Guards" challenge you don't need to wander around much, as you will find them right near the Pleasant Park POI, right where you started the questline by talking with Charlotte.
The only thing you need to worry about is the fact that this is a live match with other players, meaning that if someone was faster than you and visited these locations before you and killed the IO Guards, then you won't be able to do it, and you need to try that in the next match.
To good thing though is that all of your progress through the challenges will be saved, so you don't need to start them over again, you can immediately jump on killing the guards!
Check out our dedicated section for everything Fortnite, from news to leaks, guides, drama and more.