Forza Horizon 5 has provided many players with the ultimate Horizon experience thanks to a plethora of racing events, PR stunts and seasonal challenges to complete. The in-game Photo Mode allows them to capture incredible moments from their scenic views, first-place finishes, and epic fails.
One unlucky Horizon player recently captured the latter, who shared his misery and regrets on the social media platform Twitter. The video clip, which millions have seen, left many in disbelief while others opted to poke fun at the viral moment.
FH5 player experiences worst luck in-game
A Forza Horizon 5 posted a video clip to Twitter on 15th January 2022, showcasing what could be the worst luck in-game. Not only did this viral clip leave many astonished that this moment had occurred.
I'd delete the game. pic.twitter.com/UGqtZsuw0m

— Boom (@216doe) January 15, 2022
Twitter user 216doe was approaching the finish line for a race somewhere in Baja California. After clearing a jump, another driver in a Range Rover cleared the same jump only to have landed on top of him.
The player drove to the finish line with the other driver still on top of him to deal the final blow, thinking they had secured pole position. In a plot twist, the race event declared him finishing in second place with the driver on top taking the first place spot.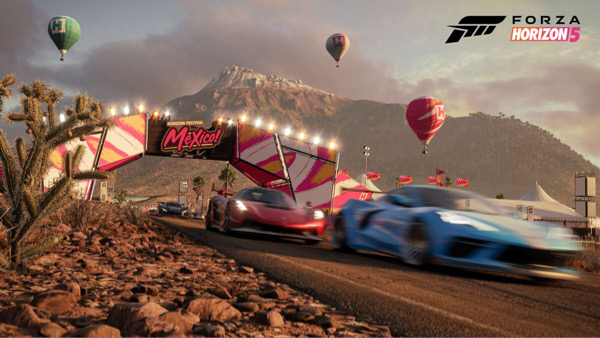 The video clip accompanied the post, captioned "I'd delete the game", the Tweet had been viewed close to 5.5 million times, with more than 560,000 Likes and over 105,000 Retweets since the upload. The video spurred some hilarious reactions from users on the platform, while some were still shocked.
"This a scene straight outta Cars. I'm crying," one Twitter user responded while another reacted to the Tweet, saying, "This is why I can't delete this app."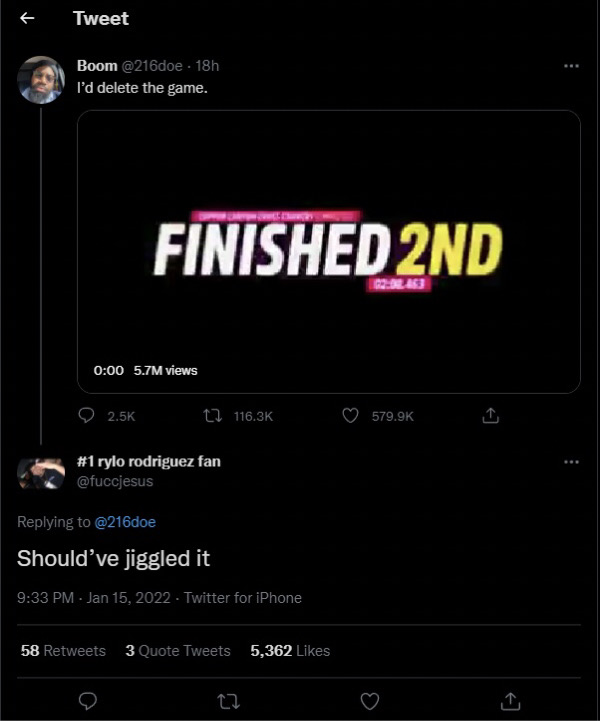 Another Twitter user had wondered why they didn't shrug the other driver off the car. "Should've jiggled it" is what the user Tweeted in response to the insane video clip.
One claimed that the other driver was likely aware of what was happening. "Dude on top was holding on, he knew what he was doing," the Twitter user exclaimed.
While this clip may be a rare instance of something genuinely remarkable occurring in Forza Horizon 5, it is less than likely it will occur yet again. If you're venturing out to the Horizon Festival, don't let this happen to you and if so, clip it.
Featured image courtesy of Playground Games / Xbox Game Studios.