Every month a new season comes to Garena's super-successful Battle Royale title, Free Fire, offering players new skins and exclusive rewards to obtain throughout the month.
February's Pass will bring us a story related to an ancient civilization where there is supposedly a mysterious artefact with great power. The rumour reaches the ears of various gangs and bounty hunters, who seek to get the item at all costs.
However, they will find a group of protectors that will look to prevent the theft of the artefact. Among its members are Kamara and Cue, who will do their best to prevent infiltration and protect the power of the artefact.
When does the Fuji Folklore Elite pass come out?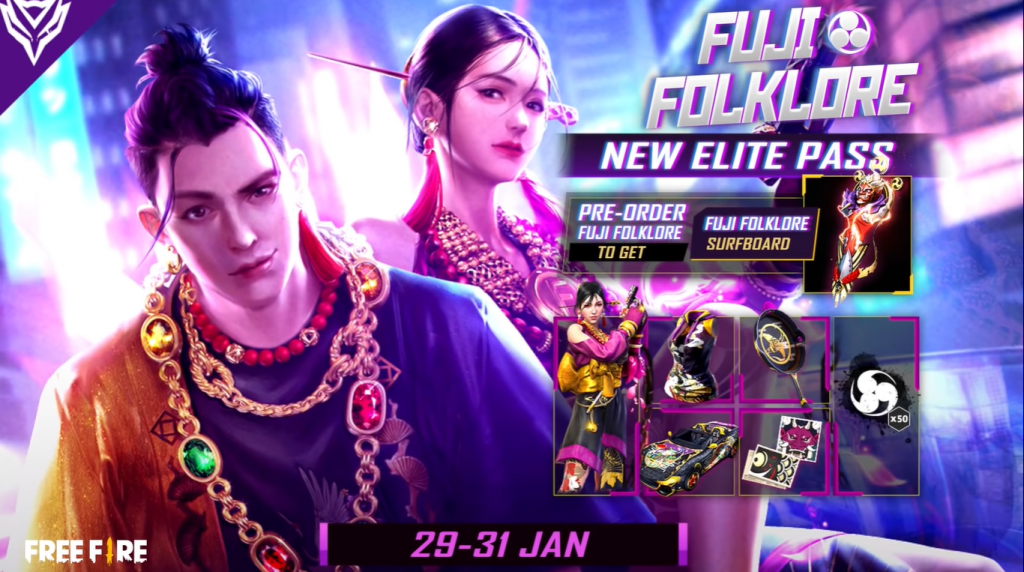 (Picture: Garena)
The Fuji Folklore Pass will be available from 1st February to 28th February, with exclusive pre-sale rewards in the form of a special surfboard themed for the new season.
Free Fire: Fuji Folkore - rewards
The main rewards of the new Elite Pass will be two special skins, belonging to the Kimono Fighter Bundle (Cue) and the Kimono Dancer Bundle (Kamara).
Along with these, there are also new exclusive skins for the Plasma rifle and the USP, in addition to special designs for the backpack, surfboard, loot box and pan, closing with a custom paint job for the sports car, all being focused on the Japanese street style of the Fuji Folklore.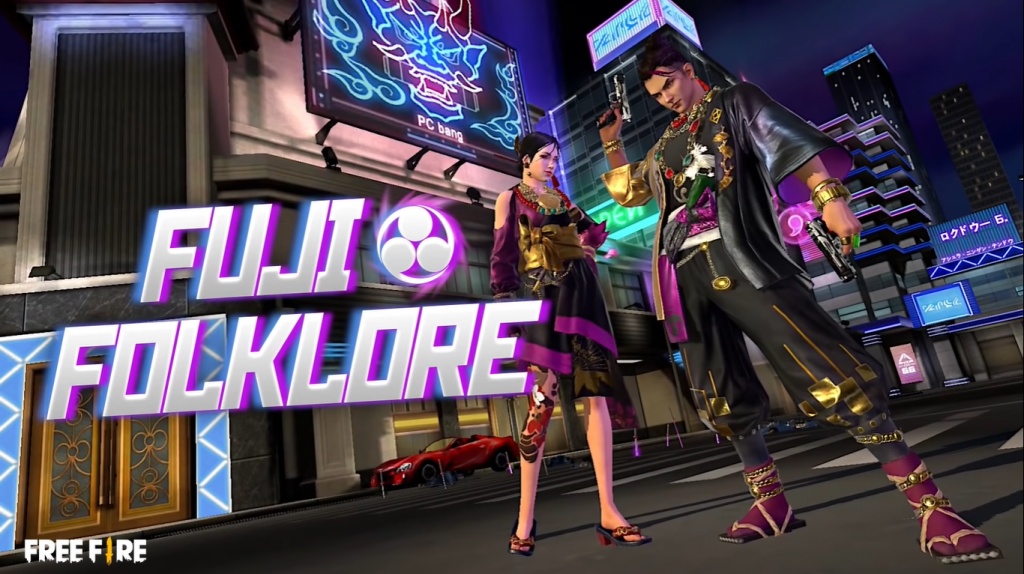 (Picture: Garena)
How to buy the new Free Fire Fuji Folkore Elite Pass
As with each pass, its cost is 600 diamonds, while the Elite Bundle with additional rewards costs 1200 diamonds.
If you would like to purchase the new pass, you must follow the following steps below:
Click on the Fire Pass icon present on the main screen.
After the cinematic, it will allow you to choose whether you want to buy the Elite Pass or the Elite Bundle.
Click on the button with the diamond symbol present below either of the two options on the screen.
In case you don't have enough diamonds, you will have to recharge the necessary ones to buy it.
Confirm the purchase and enjoy the exclusive rewards and missions of the Pass.
Players will have until the 28th of February to unlock all the rewards.