Free Fire OB32 update is all set to release on Android and iOS devices bringing brand new content to the game including maps, new areas, weapons and more along with a ton of optimizations and weapon balance changes to make the game fair for every player out there.
The servers have already been taken down for maintenance that will run till 11:30 AM GMT which means you will not be able to play till it gets over. You can find the complete patch notes of the Free Fire OB32 update below to get all the details about the new and adjusted content in the game.
Free Fire OB32 patch notes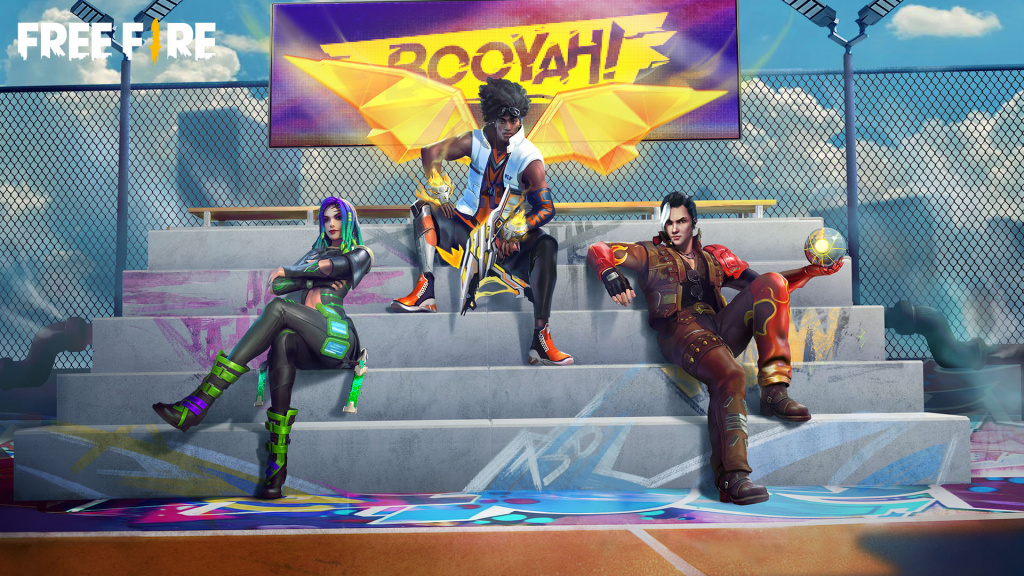 Skyler
Hold-to-aim function on the skill button added for better precision.
Riptide Rhythm:

Players can now hold to aim using the skill button
Olivia
Increased extra HP for revived teammates.
Healing Touch:

Revived players will be revived with an extra 30/40/50/60/70/80 HP instead of 30/36/43/51/60/70 HP.
Xayne 
Longer skill active time, enhanced Gloo Wall damage increase, shorter cooldown.
Xtreme Encounter:

Gets 80 HP temporarily (decays over time), 40/50/61/73/86/100% -> 90/100/110/120/130/150% increased damage to Gloo Walls and shields. Last for 10s -> 15s. Cooldown: 150/140/130/120/110/100s -> 130/120/110/100/90/80s.
Maxim
Decreased the time reduction of using Med Kits.
Gluttony:

Eating and using MedKits faster by 5/8/12/17/23/30% -> 5/9/13/17/21/25%.
Clash Squad
New Map
Alpine map available in Clash Squad and Clash Squad Ranked modes.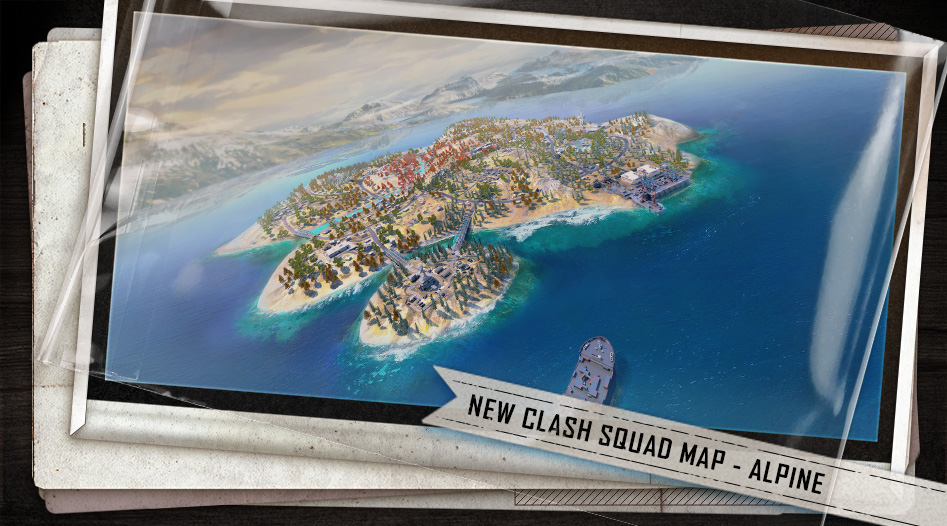 New Area
Clash Squad mode welcomes new areas in Bermuda.
Hangar and Nurek Dam - new areas in Bermuda.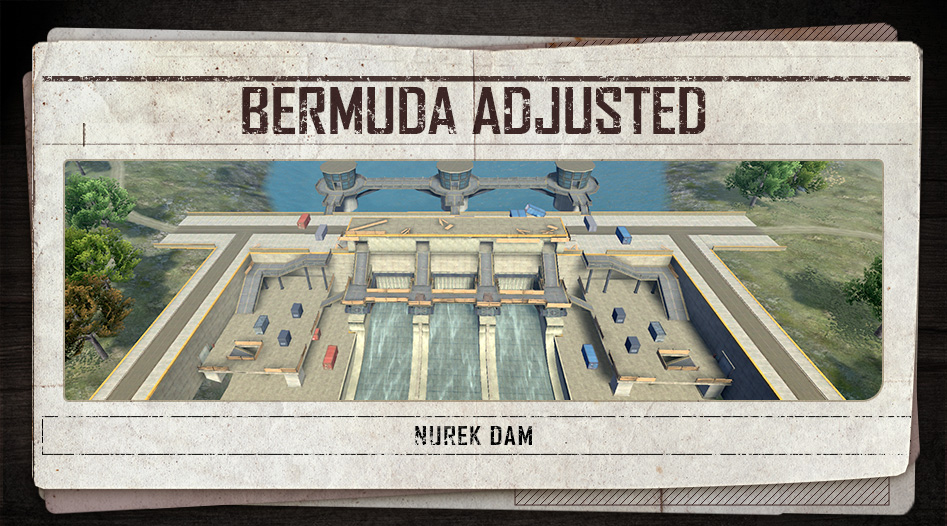 Map adjustments
Bermuda map adjustments in Katulistiwa, Mars Electric, and Mill.
Rank Battle Card
Display battle statistics on the loading page.
Loading page for Clash Squad Ranked can now showcase Battle Cards - statistics and battle tags are customizable.
Bonus Airdrop
Added airdrop to heat-up battles.
Airdrop will land on the map in every round. Only in the classic Clash Squad mode.
New Rank Icon
A fresh look for a fresh patch.
New icons exclusive to Clash Squad Ranked.
Battle Royale
Safe Zone Pace Adjustment
Adjusted speed and time of Safe Zone shrinks.
Modified the time and speed of the first few Safe Zone shrinks to increase the pace of every match. Only in the classic Battle Royale mode.
Nurek Dam Rework
Polished map area details.
Incorporated Bermuda Remastered's Nurek Dam into Bermuda.
In-game Events
Adjusted various events and output equipment in-game.
Discounted items available in Airdrop Vending Machines.
War Chests will produce better gear as the match goes on.
Equipment rarity in Airdrops increases as the match goes on.
Revival Mechanism Optimization
Enhanced the experience for revived players.
Players who parachute after revival will face towards the Safe Zone.
Revived players will have a Lv. 1 Helmet, a Lv. 1 Vest, and a Pistol by default.
New Weapon: Charge Buster 
New weapon available.

Base Damage: 15
Rate of Fire: 0.3
Magazine: 3
Charge: Charging will increase range & damage, and reduce spread.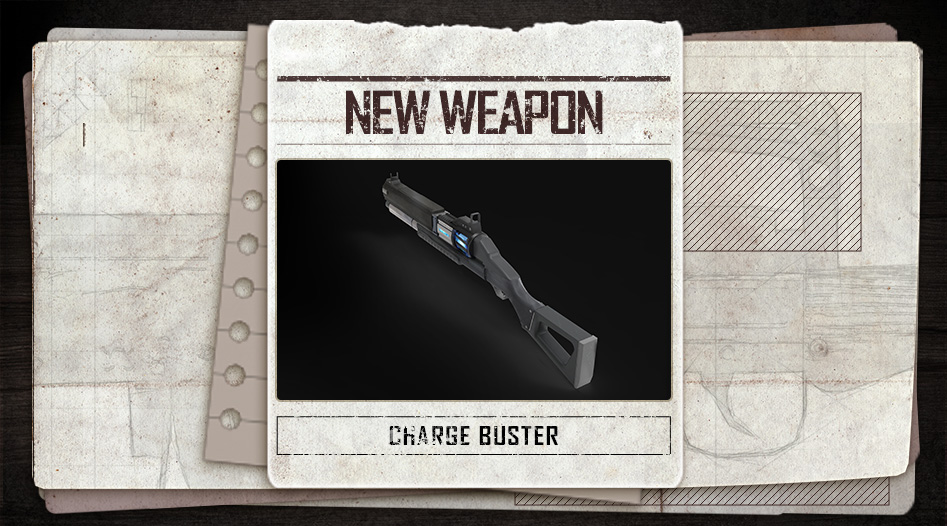 Weapon Adjustments  
Effective range decreased.
Adjusted the following weapons:

M1014,  SPAS12, M1887, MAG-7, UMP, MP5, MP40, P90, Thompson, MAC10 - Effective range -5%, long-distance headshot damage -20%
Mini Uzi - Effective range -5%, long-distance headshot damage -20%, armor penetration -20%
Vector - long-distance headshot damage -20%
M500 - long-distance headshot damage -20%
SCAR - Damage +4%. Effective range +6%
AUG - Damage +2%. Effective range +3%
Kingfisher - Magazine +2
Flashbang - Damage 1 -> 5
Helmet Thickener - Headshot reduction -20%
Vests
Protection from explosives added.

Lv. 1 Vest: Explosives protection +10%
Lv. 2 Vest: Explosives protection +15%
Lv. 3 Vest: Explosives protection +20%
New Airdrop Weapons
Airdrop advanced-attachment weapons:

Groza-X: Damage +10%
M249-X: Damage +5%,Rate of Fire +12%
SVD-Y: Penetrates Gloo Wall (reduced damage)
Training Grounds
Shooting Practice Enhancements

Enemy-shaped targets for better practices.
Enhancements to the Shooting Practice. New enemy-shape targets.
Gameplay
Weapon Tags will be displayed in Backpack for quick reference.
Weapon Tags in Backpack for quick usage reference. 
Craftland
Matchmaking is coming to Craftland.
Select Creative Mode and start matchmaking now! 1 of the 14 maps on the hot list will be randomly allocated to your game.
Optimizations
Optimizations to gaming experience & smoothness in Alpine
Auto-equip all items obtained from weapon chests in the Training Grounds
Enhanced explosion effects in Bomb Squad mode
Touch up on the ammo icons of Shotguns and Pistols
"Like" button when teammates make First Blood, Triple Kill, or Quadra Kill
 Adjustable pick-up priority of items for Auto Pickup settings
Selectable: While in a match, mute all messages or mute voices only
Collections tab moved into Vault
Fitting Room and up to 2 presets for your costumes and outfits
Switch on replay function to auto-save 10 most recent matches
Both kill and assist qualifies for daily first-win mission in Battle Royale Ranked
Backpack skin becomes translucent when crosshairs overlap, preventing blocking of vision
Featured image courtesy of Garena.