As every month, a new thematic season arrives in Garena's highly successful battle royale title, Free Fire, which will bring us exclusive rewards available during March.
This time, the Elite Pass will transport us to a well-known setting within the world of classic tales which is a bit dark and twisted, but at the same time hilarious: Wonderland.
Willful Wonders Elite Pass backstory
In Willful Wonders, two of the most famous detectives, Mads and Alisha, will have a mission to discover the motive of a robbery in a prestigious museum full of valuable pieces of history.
Fortunately for Mads and Alisha, it seems they didn't take anything of real value, but why? During the investigation, the thieves will return to the crime scene to finish what they started, prompting Mads and Alisha to try to bring them to local authorities.
The thieves manage to slip away from the two detectives, but in their rush to flee, they left valuable clues about who they are and their possible whereabouts.
When does the Willful Wonders Elite Pass come out?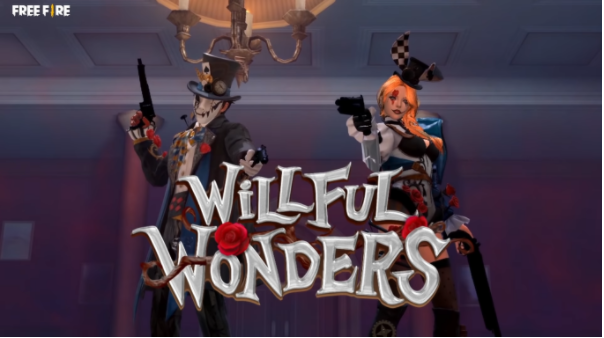 (Picture: Garena)
The Willful Wonders Pass will be available throughout March, with exclusive pre-sale rewards in the form of a special Tea Party hat, something suitable to put on for tea time.
Willful Wonders Elite Pass rewards
The main rewards of the Elite Pass will be two special skins, belonging to the Curious Hatter Bundle (Mads) and the Willful Dame Bundle (Alisha).
Alongside these, there are also new exclusive skins for the M1873 shotgun and the grenade, in addition to special designs for the backpack, surfboard, loot box and baseball bat, closing with a custom paint job for the Pickup truck, all based on the style of the Wonderland.
Free Fire Willful Wonders Elite Pass: How to buy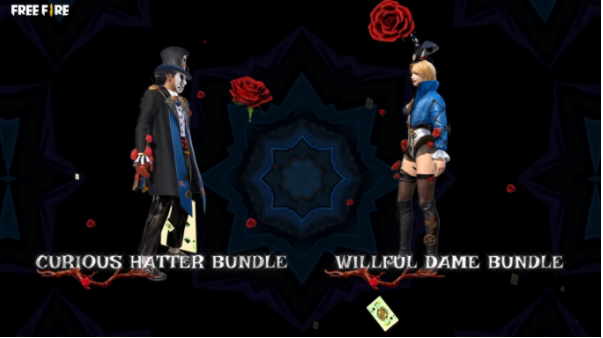 (Picture: Garena)
As with each pass, its cost is 600 diamonds, while the Elite Bundle with additional rewards costs 1200 diamonds.
If you would like to purchase the new pass, you must do the following steps:
Click on the Fire Pass icon present on the main screen.

After the cinematic, it will allow you to choose whether you want to buy the Elite Pass or the Elite Bundle.

Click on the button with the diamond symbol present below either of the two options on the screen.

In case you don't have enough diamonds, you will have to recharge the necessary ones to buy it.

Confirm the purchase and enjoy the exclusive rewards and missions of the Pass.
Players will have until the 31st of March to unlock all the rewards.