Garena Free Fire has quickly become one of the most popular Battle Royale games in the world and by far the most popular mobile game in Southeast Asia and India
Free Fire has over 100 million daily active users globally, and it is quickly becoming popular in other regions of the world, including the US.
Garena likes to celebrate Free Fire achievements and reward players whenever there's some huge milestone.
Sometimes these rewards are big, some small, but always more than worth the time for players to redeem that and enjoy free stuff.
The official Instagram handle for Indonesia has recently surpassed 7 million followers and to celebrate this, they are giving away the Paleolithic Bundle for free for all players in the region!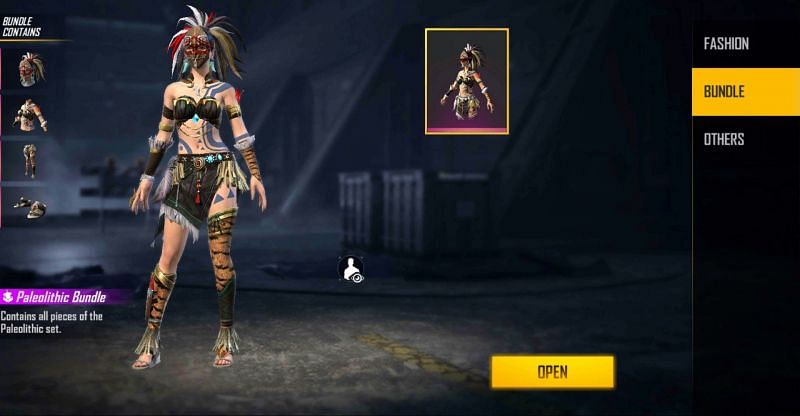 (Picture: Garena)
All you need to do is to activate the code below and you will receive the bundle on your account.
Keep in mind that these codes are region-locked, which means that they can not be used worldwide, but only for Indonesian servers.
If you try to use the code on other servers, you will get the error message saying: "Failed to redeem. This code cannot be used in your region."
Garena Free Fire 3rd June Redeem Codes and rewards
POYRRVNBFSLP: Justice Fighter and Vandals Rebellion Weapons Loot Crate
VBVVMBGDEQWR: Diamond Royale Voucher
UOPKKHMNBFFG: 50,000 diamond codes
ESX24ADSGM4K: Free Dragon AK Skin
9G8FS6U4VGWP: Free Pet
HGVFXCVZS58M: Free Fire Diamonds
PLHMFRVCXZAG: Paloma Character
6U5WQRTBMGDS: Elite Pass and Free Top Up
GGHHYNKOPT56: Outfit
SRTYGBOU6FOP: free DJ Alok character
QWRSDYBBDAMV: Titian mark gun skins
Gun Skin Redeem Codes for 3rd June
JCDK-CNJE-5RTR
3RXG-5T54-4E3E
FDDF- VVVF-DCDD
EDXX-DSZS-SDFG
KLLP-DJHD-DBJD
HDFH-DNBH-NDJL
VFHH-NCBU-SADF
MNHG-OLDU-AXDV
BMNC-EDHC-SENC
KCKD-DXDD-GVGV
JHND-CXSD-DDGF
XFDD-GDFG-BBBB
SSFF-EGBF-BHFG
VDGF-CVBF-DGVD
VFGV-JMCK-DMHN
NDJD-FBGJ-FJFK
XJDJ-GFVD-FKVH
XKDN-98ND-DMNJ
CDDF-DGCD-FGTD
JDCJ-FJGG-DSHO
DJHD-GSDU-EHJP
DJHN-DSBB-BGFR
How to redeem Garena Free Fire codes?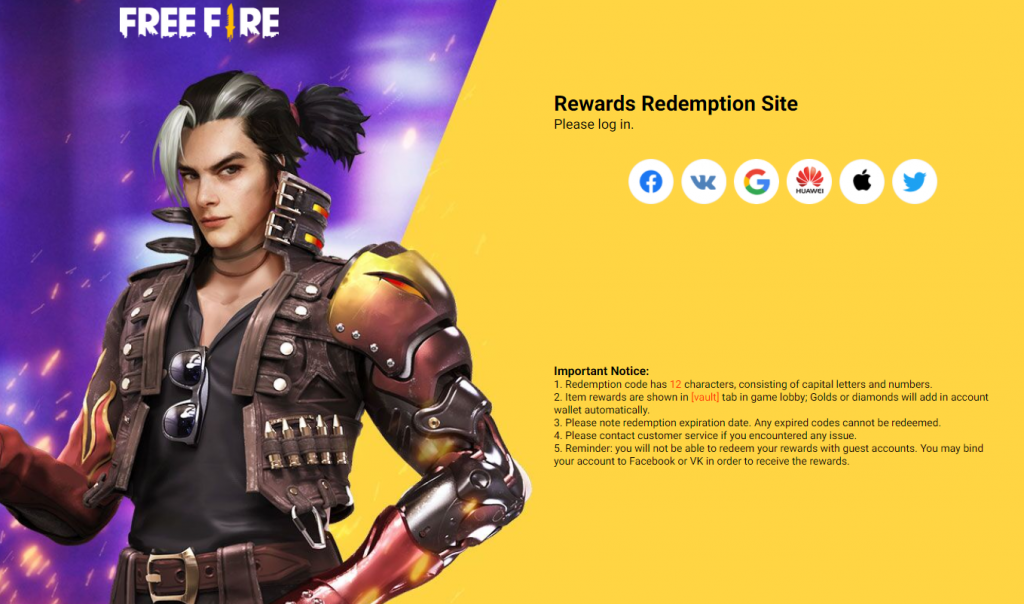 (Picture: Garena)
In order to redeem the 3rd June codes and activate your rewards, you will need to visit the official Garena website for the code redemption.
Follow these steps in order to redeem codes:
Visit the official Free Fire redemption website
Make sure to log in to your account.
You can do it by using your Facebook, Google, VK, Apple ID, Huawei ID, or Twitter account.
In the text box, enter the code (either by typing or pasting) and click confirm.
Repeat for each code.
Once you activate a code, the rewards linked with the code will become available via the in-game mail section, which you need to visit and grab your rewards.
And that's it, enjoy your rewards and have fun!