Genshin Impact 2.0
"The Immovable God and the Eternal Euthymia"
preview page
is here. The version 2.0 update adds a pool of new content for players, including the third region
Inazuma
, the highly sought-after playable character - Ayaka, along with two others, a plenitude of new archon, story, and world quests, and much more. 
While not everything but, with the help of the version 2.0 preview page, the Genshin Impact community can check details on new playable characters, artifacts, events, bosses, and featured weapons. 
The Version 2.0 "The Immovable God and the Eternal Euthymia" Preview Page Is Here!https://t.co/wesaWEv2Rj

※ Open the event webpage from within the game and share the page to get 20,000 Mora#GenshinImpactpic.twitter.com/DDorJ5ho5N

— Genshin Impact (@GenshinImpact) July 15, 2021
If you want to learn about everything new coming with Genshin Impact 2.0 update, check out the patch notes. 
Genshin Impact preview page overview
Here is the list of things whose details you will find on the version 2.0 preview page.
Upcoming playable characters: 
Upcoming weapons and artifacts:
Thundering Pulse 
Mistsplitter Reforged 
Hamayumi 
Amenoma Kageuchi
Kitain Cross Spear
Katsuragikiri Nagamasa
Hakushin Ring
Emblem of Severed Fate artifact
Shimenawa's Reminiscence artifact
Upcoming boss events:
Bellowing Blaze - Pyro Hypostasis
Machine Battlefront - Perpetual Mechanical Array
Upcoming events: 
Thunder Sojourn 
Phantom Flow
Theater Mechanicus: Stage of Wonders
Lost Riches 
That aside, did we mention, sharing the Genshin Impact 2.0 "The Immovable God and the Eternal Euthymia" preview page will get you 20,000 Mora?. 
How to get 20,000 Mora in Genshin Impact
To get the 20,000 Mora reward, players have to share Genshin Impact 2.0 preview page from within the game. Follow the below steps and you can get it done in no time. 
Step 1.) Open Genshin Impact --> Paimon's menu --> Select Mail. 
Step 2.) Visit Genshin Impact 2.0 event page by clicking on the hyperlink.
Step 3.) Use the Share button to get Genshin Impact 2.0 preview page shareable link.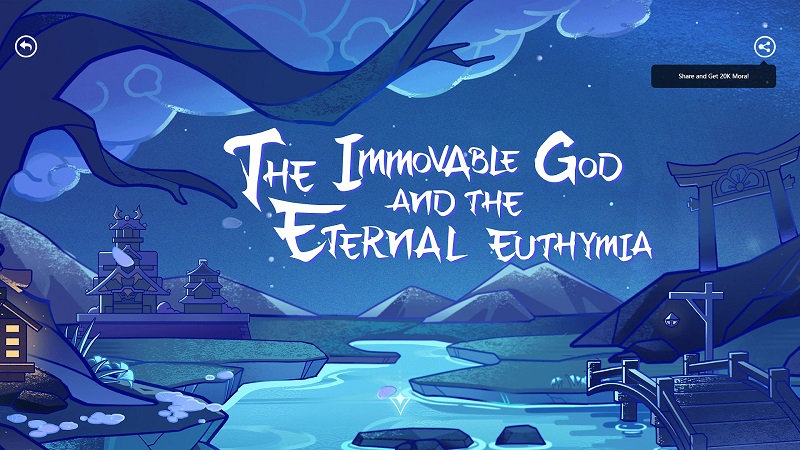 Step 4.) Share it anywhere.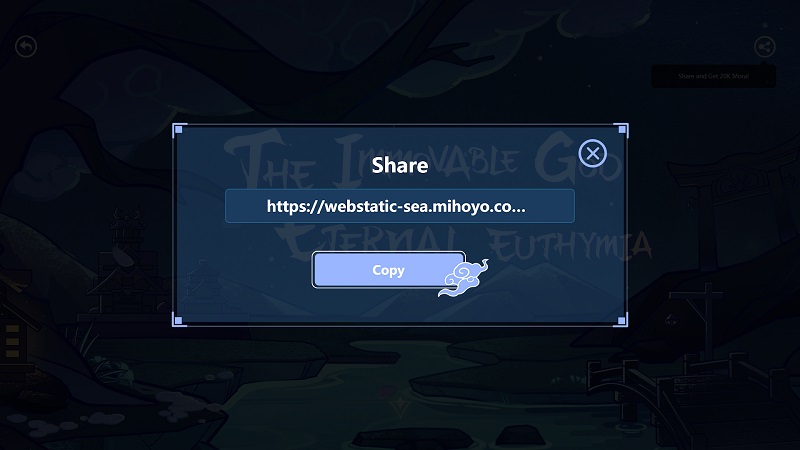 Step 5.) Return to Genshin Impact, check the in-game mail for reward. 
If you followed the above steps you would have got your free Mora. 
For more tips, tricks and guides, don't forget to join our community of travellers on our Genshin Impact Twitter account.